Speedster Mario Alford focused on improving hands at next level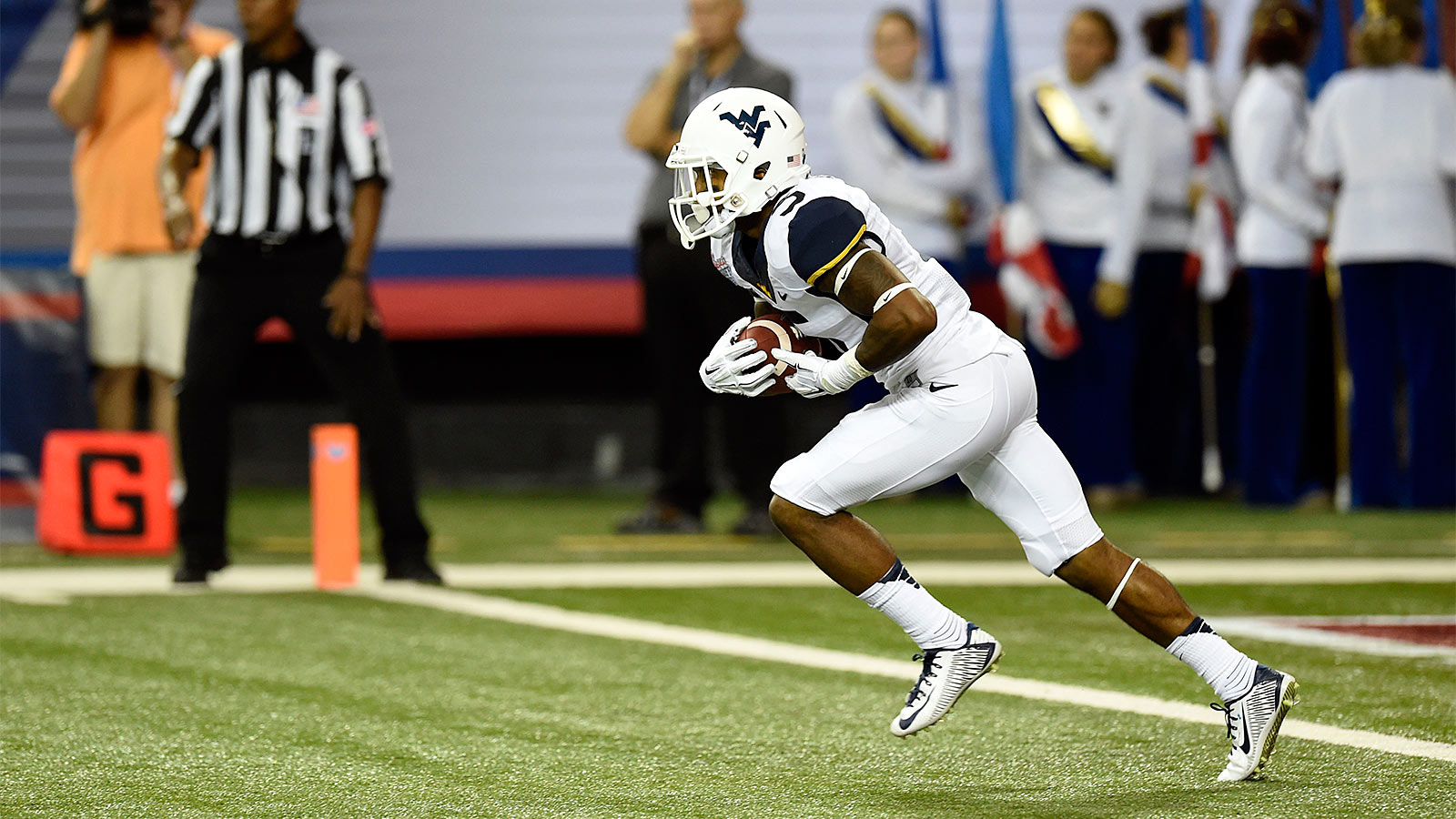 When former West Virginia wide receiver and kickoff returner Mario Alford sees the slightest bit of daylight on the gridiron, he takes off, leaving everyone in the dust with his elite speed.
Alford, who was Kevin White's counterpart at WVU, is brimming with potential for the Cincinnati Bengals, who selected him in the final round of the 2015 NFL Draft.
Whether he gets reps at wide receiver, kickoff returner, or even punt returner, there's one important logistical detail Alford needs to pay close attention to in order to succeed.
Before blowing past the opposition with his blazing speed, he first needs to have the ball with him.
"He dropped a ball and I told him I didn't want to see that," Bengals offensive coordinator Hue Jackson told ESPN about one of Alford's plays in rookie camp. "I made that very clear, because I think he has a lot of talent."
Alford proved to be a major versatile offensive weapon for the Mountaineers in his senior season.
In addition to racking up 945 yards and 11 touchdowns as a receiver, the 5-foot-8, 180-pound lightning bolt tallied 743 yard on 23 kickoffs, returning two for touchdowns, including a 100-yard return in West Virginia's season opener that helped the Mountaineers nearly stun SEC powerhouse Alabama.
Alford will now be challenged to work harder than ever, as he's being called upon by the Bengals to work as a punt returner, where he has little experience and had little success at West Virginia.
"It's learning how to follow the ball and track the ball down," he said. "I can show them I can catch punts and on kickoff returns also. After that, it's show them I can hit the hole and burst."
While he has a tough task ahead of him, Alford is in good hands with the Bengals as he attempts to mold into a prolific punt returner.
"(Special teams coordinator) Darrin [Simmons] will have him returning punts like he's been doing it his whole life," head coach Marvin Lewis said. "I don't think we will have any problems with that. We have had a lot of guys around here that could never return a punt, and then Darrin has turned them into good catchers of the football."
Regardless of his inexperience as a punt returner, the Bengals see Alford's potential and are eager to hone his weaknesses.
"You can see the speed, you can see the suddenness and the quickness and that's what we're looking for," Jackson said. "But now we just have to fine-tune it and have him play the way we play."
(h/t ESPN)