South Carolina vs Kentucky live stream: Watch online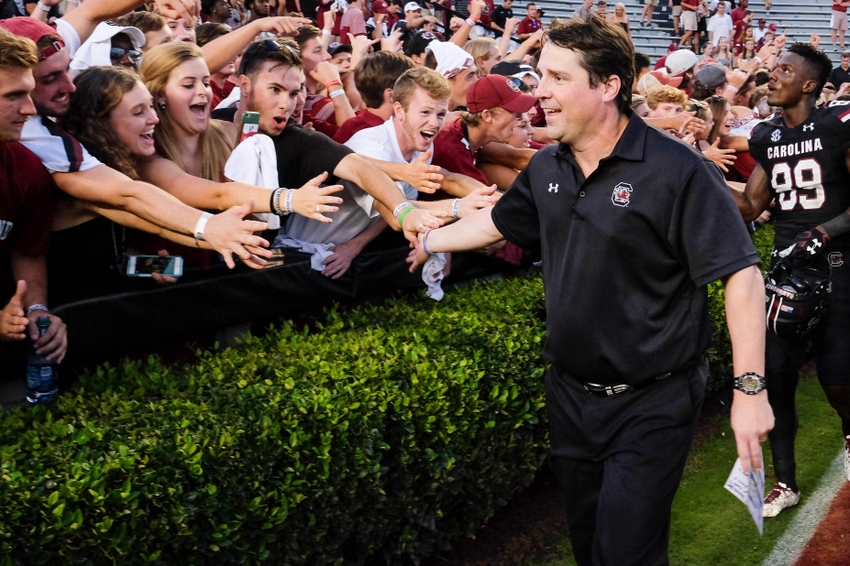 South Carolina travels to Lexington for an SEC East showdown with the Kentucky Wildcats. Here is how to watch the game online.
Kentucky finally got their first win of the season last Saturday against New Mexico State in a 62-42 victory. The Wildcats are in desperate need of an SEC victory, more accurately head coach Mark Stoops is in need of a victory to save his job (for now), as the Wildcats do still have hopes of making a trip to a bowl game this season, and a win against South Carolina will certainly aid their efforts. The Wildcats have talent, they just need to put it all together to get a victory against SEC competition.
Surprisingly, South Carolina has started the season strongly, including a win over the East Carolina Pirates at home in Columbia last Saturday. The Gamecocks are 1-1 in SEC play to start the season,  and are just a win away from matching their overall win total from the 2015 season. South Carolina has made tremendous strides on the defensive side of the ball, but the outcome will be determined by the Gamecock offense, which has been suspect at times, to ensure a win over Kentucky.
Here is all of the information you need to watch this SEC matchup:
Date: Saturday, September 24, 2016
Where: Lexington, Kentucky
Venue: Commonwealth Stadium
Time: 5:30pm ET
Spread: Kentucky -2
Over/under: 58
TV: SEC Network
Live Stream: WatchESPN
With Kentucky you have an offense that can move the ball, but often doesn't move the ball as well as they should. The Wildcats have a defense that gave up 42 points to New Mexico State, so the defense is susceptible to allowing big plays. South Carolina struggles on offense but has a generally stout defense. Something will have to give on Saturday in Lexington. Both teams need this win if they are going to get to a bowl game.
While neither team is relevant as far as the playoff hunt goes, this could turn into a classic back and forth game. Keep your eyes tuned in for this game. It should be a good one.
More from Saturday Blitz
This article originally appeared on