South Carolina over LSU as SEC's biggest 2015 upset?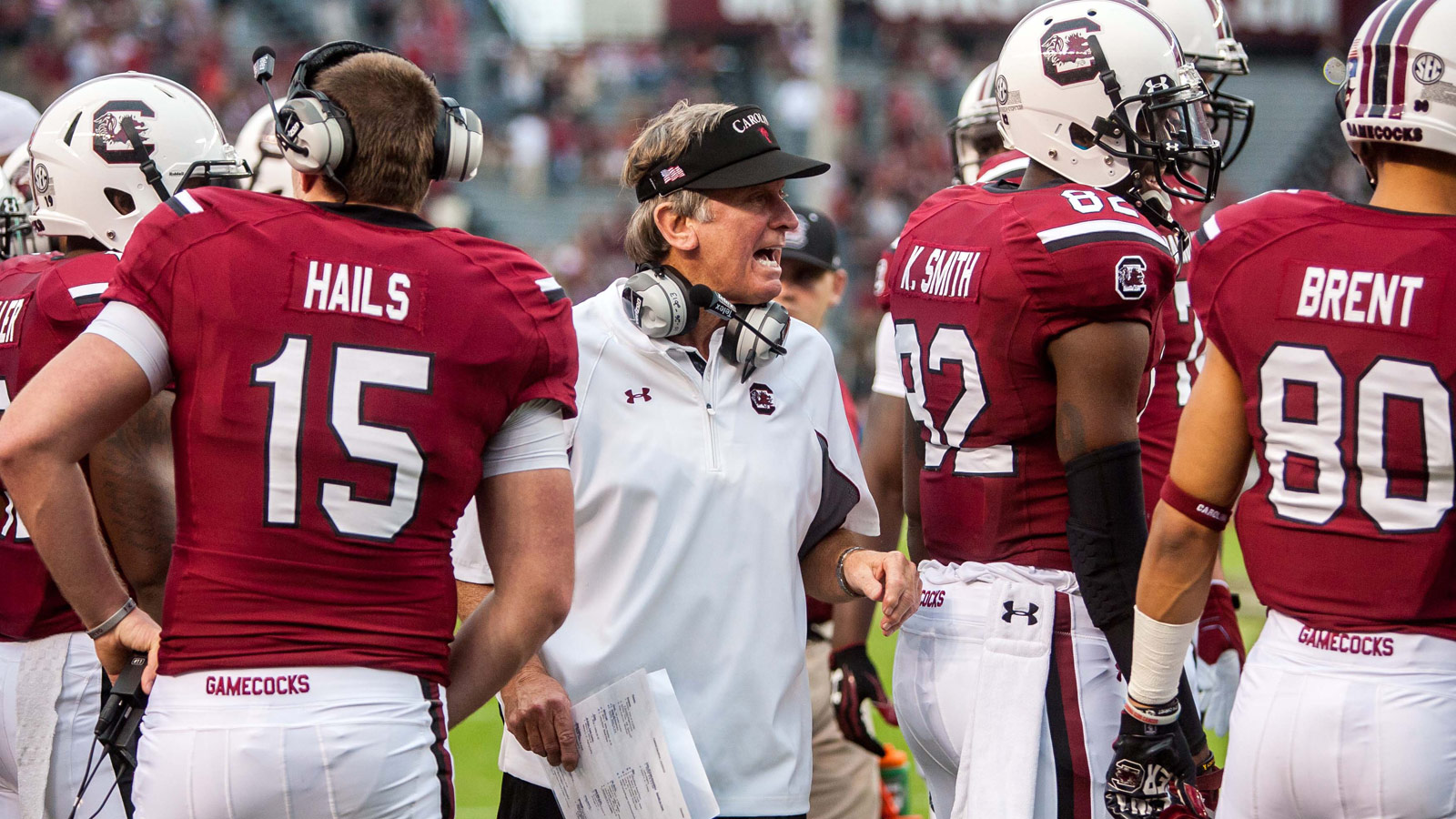 There's talk every year — usually rightfully so — about how deep the SEC is, especially after a highly ranked team loses in rather unexpected fashion to a team closer to the middle of the conference pack.
This week, SEC fan site Saturday Down South took an early shot at identifying five possible "Who saw that coming?" in-conference upsets this season. And taking the top spot on the list is a projected South Carolina upset of LSU in Columbia on Oct. 10
A brief synopsis of the reasoning for South Carolina as an upset pick:
"Before last season's home demise, the Gamecocks made Williams-Brice Stadium one of the nation's toughest venues in the country over the previous five seasons. Eighteen consecutive home wins … meant the opposition was in for it when they arrived at a destination that's famously hot — and loud.
"South Carolina's defense will have to (hold) up its end of the bargain against Leonard Fournette and Co. to pull this one off. I wouldn't imagine LSU has the offensive firepower to pull away on the road, and if this one's close heading into the fourth quarter, 80,000-plus will be in a frenzy."
Home-field advantage, a strong defense and an opponent with a major question mark at quarterback? Yeah, that would seem to be a recipe for an upset.
For those wondering, neither South Carolina nor LSU makes any other appearances on the list … although if the Gamecocks can knock off the Tigers, they might not need any other big upsets to stay in contention in the East.
Image credit: Jeff Blake-USA TODAY Sports