South Carolina reports icing infraction, 21 other secondary violations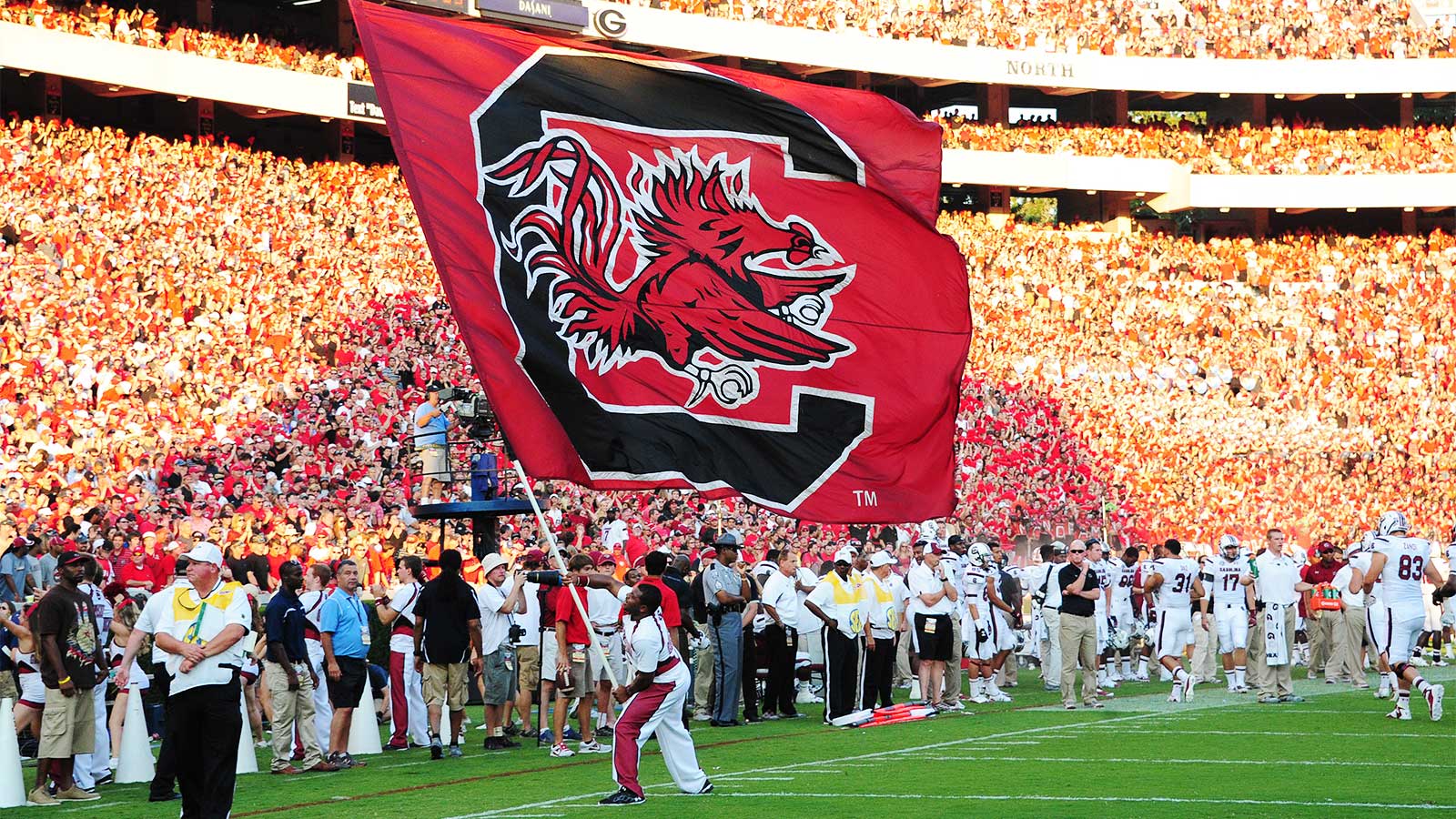 COLUMBIA, S.C. — South Carolina reported 22 infractions of NCAA rules in the past year, seven of those committed by the Gamecocks' football team.
All the violations were classified as secondary, the least serious category of NCAA rules-breaking. The school's report from Aug. 1, 2013 through Thursday was released to The Associated Press through an open records request.
While the football team was only South Carolina program with multiple violations, most were far from anything for coach Steve Spurrier to worry about.
One infraction from last winter involved impermissible iced decorations on a cookie cakes given to prospects. Another occurred when the team laid out trophies and jerseys on a table inside the locker room, which is against NCAA rules since trophies aren't generally in locker rooms.
A football violation took place when a prospect attended spring practice and took a picture with a former South Carolina player currently in the NFL. NCAA rules say the coaching staff should not have allowed the prospective player to interact with the former Gamecock.
There was also a violation when a prospect wore a non-personalized jersey onto South Carolina's football field to take a picture to post on Twitter for his commitment announcement to the Gamecocks. That was considered an infraction of Southeastern Conference Commissioner regulations.
The final three football infractions took place when assistant coaches sent impermissible text messages to prospects.
While the school identified which programs committed violations, the names of coaches, athletes and prospects were not part of the report. All but one of the seven football infractions cases was closed without significant penalties.
The harshest penalty came from a July 2013 case of a football assistant wrongly texting a junior prospect. That coach was prevented from calling any prospect for two weeks and the entire coach staff was told not to telephone the prospect involved for 60 days from when rules allowed them to call.
The Gamecocks began football practice on Friday night. They open the season Aug. 28 at home against Texas A&M.
South Carolina athletic staff committed four violations, including one by the compliance department charged with preventing such mistakes. An assistant athletic director for compliance failed to have four walk-ons sign the NCAA drug testing consent form prior to the 14-day grace period.
The forms meeting was cancelled due an ice storm — South Carolina's campus was closed for several days this winter because of harsh weather — and not rescheduled. The athletes were declared ineligible until they completed the paperwork.
Another violation came when the school's marketing staff arranged radio interviews for a former men's basketball player without knowing he was a high school basketball coach. The marketing staff received an educational letter about NCAA rules and no further penalties were handed down.
There was one violation by the women's basketball team, perhaps emblematic of coach Dawn Staley's drive for success. The team didn't take the mandatory day off between the end of the fall semester and winter break. South Carolina made Staley's program take two days off the following week.
It didn't slow down the Gamecocks, though, who won the SEC regular-season title and earned a No. 1 seed in the NCAA tournament.