Spurrier tells Gamecocks fans in letter he was 'doing a lousy job'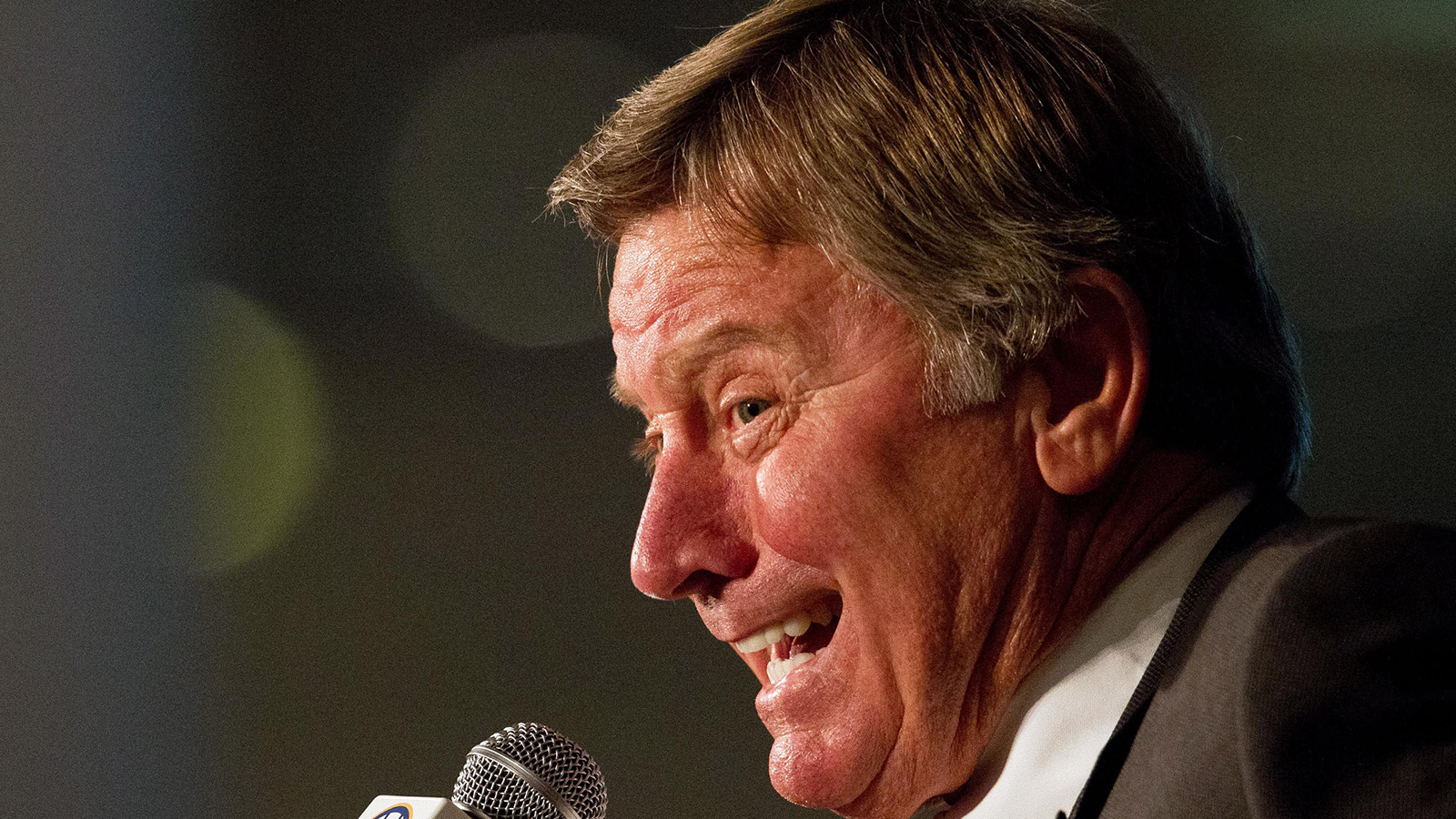 Former South Carolina Gamecocks head coach Steve Spurrier released a letter to the public on Tuesday. He offered candid takes on not only this past year, but also on his overall tenure in Columbia.
"I felt that I was doing a lousy job as head coach and a change would help our football team become more competitive," Spurrier said about his decision to retire after a rough start to the season.
Spurrier resigned after the sixth game of the season, with South Carolina at 2-4. The team finished 3-9, worse than any of the other 10 years with Spurrier in charge.
Throughout the letter, published in The State of Columbia, Spurrier spoke about the decision to step down. He also lauded the job Shawn Elliott did as the interim head coach. Spurrier used examples of other jobs around the country — Maryland, Miami, Southern Cal — where those teams performed better once their respective head coaches (Randy Edsall, Al Golden, Steve Sarkisian) were let go.
Spurrier also said by resigning in October he saved the school from paying him $3 million as part of a contractual buyout and gave Elliott the chance to improve the players' attitudes.
Lastly, Spurrier spoke glowingly about the Gamecocks' fan base, and his time at the university.
"Thanks to all the Gamecocks for allowing me to be your coach for over ten years," Spurrier said. "My wife Jerri and I will always be thankful and appreciative to the University of South Carolina for this opportunity."
In Spurrier's career with the Gamecocks, he finished with an 86-49 record, including five bowl victories and three straight 11-win seasons.
The Associated Press contributed to this report.
(h/t Spurs & Feathers)
MORE NEWS:
Want stories delivered to you? Sign up for our College Football newsletters.