South Carolina could be relying upon a freshman quarterback-center combination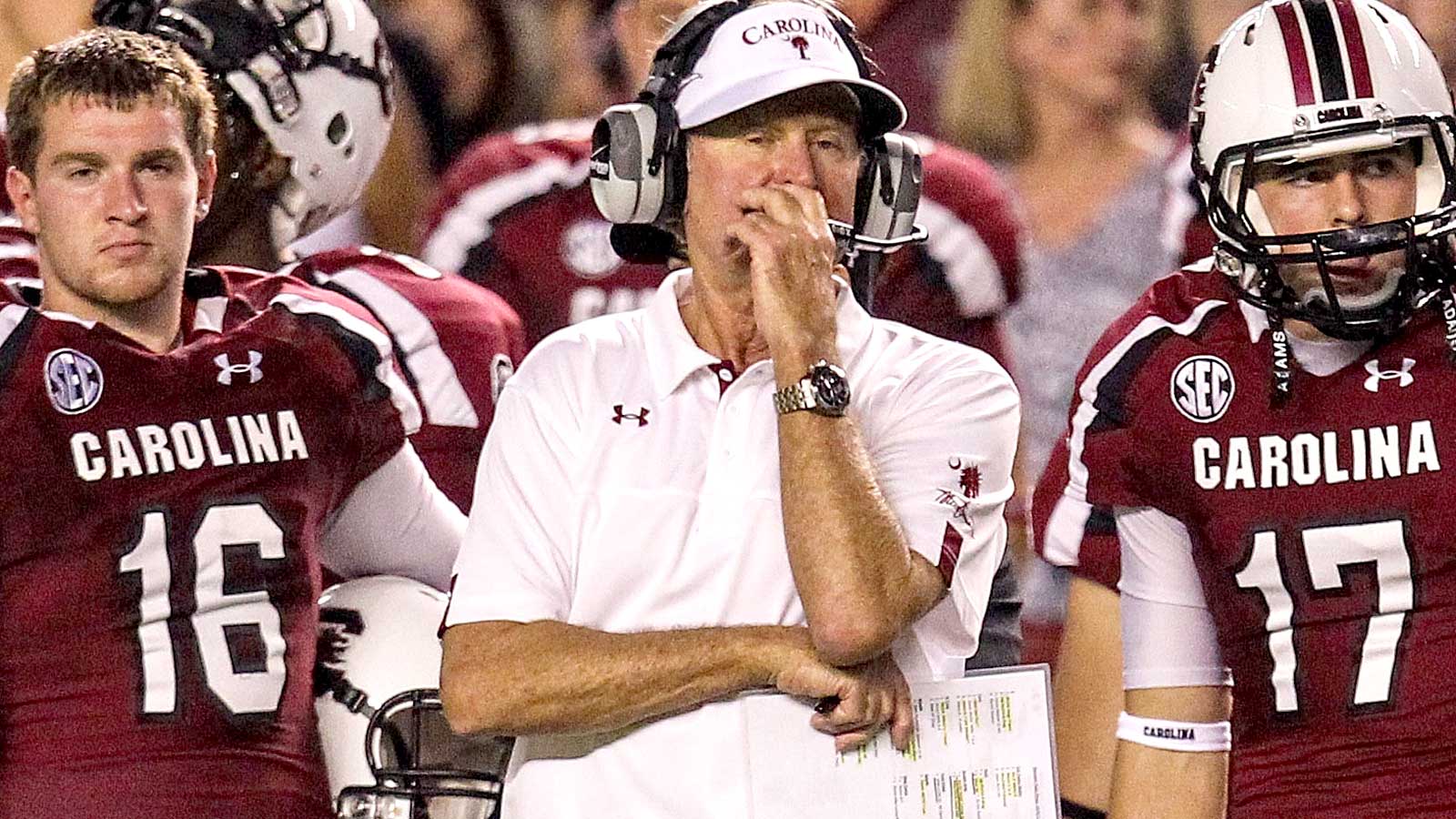 Starting center Alan Knott was injured during the 52-20 loss at Georgia this past weekend. The dreaded high-ankle sprain will likely keep him out of action for multiple weeks.
As a result, true freshman Zack Bailey figures to get the nod as the starter for the Gamecocks. A former Rivals.com 4-star recruit, Bailey has great size for the position at 6'6", 320 pounds.
With both Knott and initial starting quarterback Connor Mitch out injured, South Carolina is down to its second-string unit at both the quarterback and center position. Walk-on Perry Orth started versus Georgia, but it's not a complete certainty he'll be the starter versus UCF this upcoming weekend.
Freshman Lorenzo Nunez provided a spark in his first bit of extended action. The Georgia native went 4-of-5 for 18 yards, and also rushed for an impressive 76 yards and a touchdown on only 10 carries. Nunez's ability to make plays with his legs is something Orth can't do quite as well. Nunez not only can run when the pocket collapses, but he can be utilized in zone-read situations.
Orth struggled versus Georgia, going 6-of-17 for 66 yards and an interception. While he's a more experienced option, Nunez has far superior upside and potential.
With Bailey and potentially Nunez starting for South Carolina, the future does look bright at both positions. Although Steve Spurrier's team may struggle this year, the freshmen duo will get valuable experience going forward. It'll only aid in their respective developments.