South Carolina Gamecocks fans want some of what they're seeing in Death Valley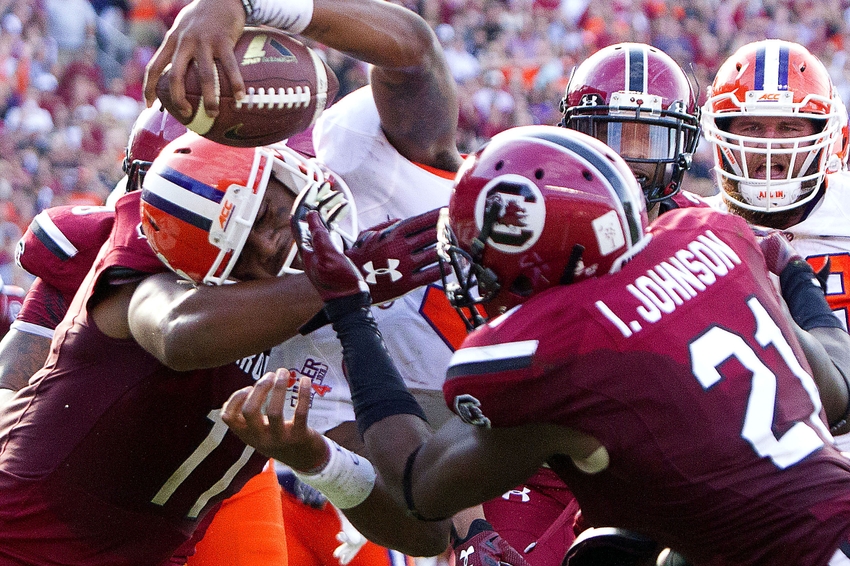 Don't think the South Carolina Gamecocks' entire fan base is as patient as you've been led to believe.
The Steve Spurrier era spoiled fans of the South Carolina Gamecocks to some extent. Every week it seemed like the "ol' ball coach" was accomplishing something that had never been done at the program before. During his tenure, this team won bowl games, churned out 11-win seasons routinely and even reached an SEC Championship game. Fans of the Gamecocks were dealing with something they hadn't had in a very long time, expectations.
The Gamecocks ended the 2013 season with a top-ten ranking. It appeared they were ready to take the next step and begin the ascent into being one of the respected teams in NCAA football. Then it happened. The 2014 season opened with a 52-28 blowout loss at home to the Texas A&M Aggies on national television. The vibe surrounding the program has never really been the same since.
Since 2014, the Gamecocks have played 21 games in the SEC. 16 of those have ended in the defeat. What's worse is they've seen their in-state rivals, the Clemson Tigers, become one of the premier programs in the country. The question on everybody's mind is "if they can win in Clemson, why can't we win in Columbia"?
Clemson reached the national championship game last year. That further drove the point home that a dominant program in college football can exist in the state of South Carolina. The University of South Carolina hired Will Muschamp this past off-season to resurrect a team that's now on life support. The move has been met with mixed reactions. Football in Columbia appears to be competitive again. It just hasn't resulted in victories. Muschamp must be given time, but he also has to inform his guys that games don't start in the third quarter.
The Gamecocks fan base is as loyal as they come, but a portion of it is growing impatient. They'll be there no matter what, but they see what's going on in "Death Valley". They want a piece of that success, and they want it sooner than later.
This article originally appeared on