Orth called Spurrier, Jr. to join the Gamecocks, news on Samuel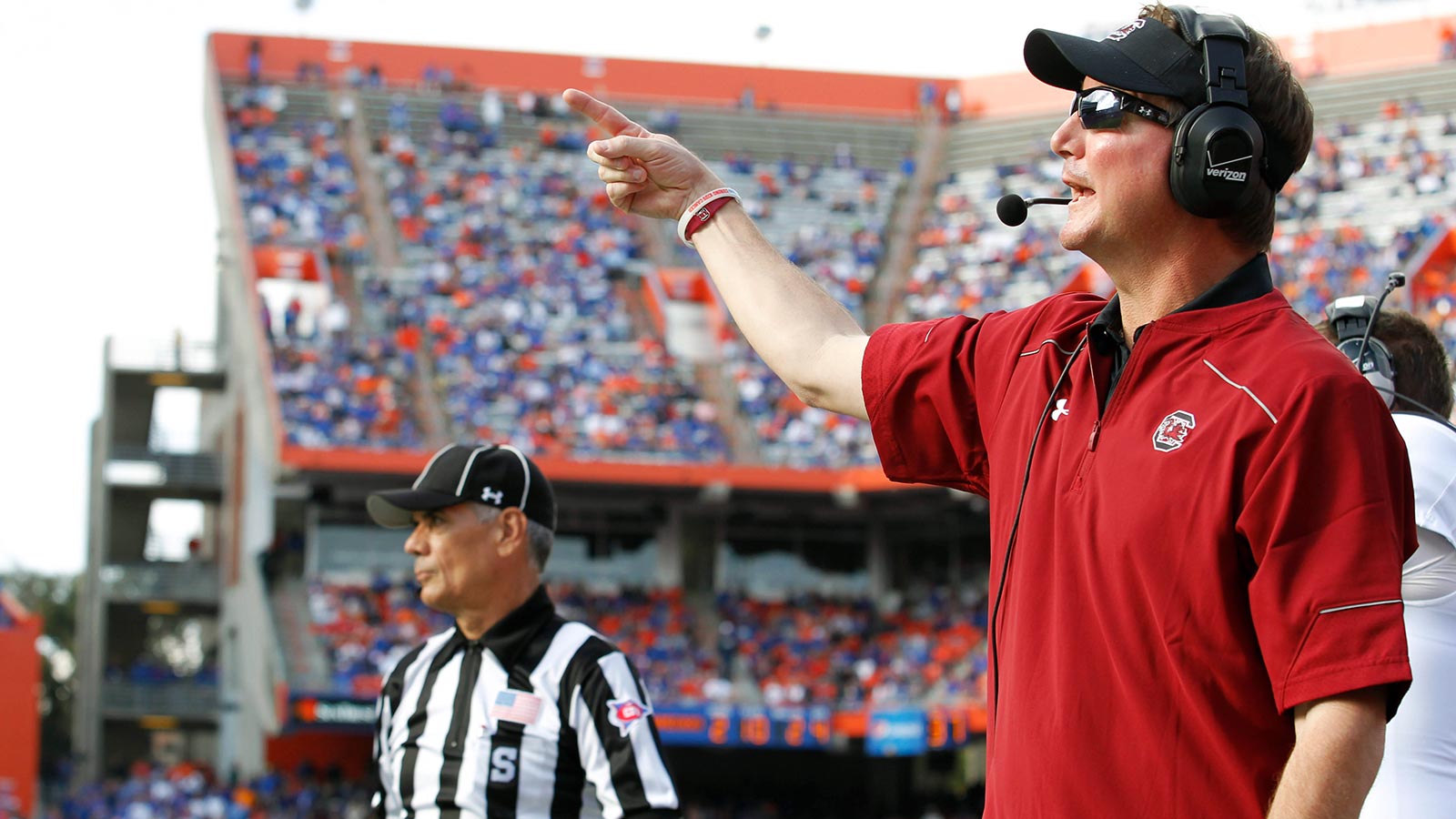 South Carolina wide receivers coach Steve Spurrier, Jr. spoke to the media Wednesday afternoon about quarterback Perry Orth and the health of starting receiver Deebo Samuel.
"Deebo's back, he practiced all week and is full-speed," said Spurrier, Jr. "I expect to see him in there. Deebo will be back starting."
Samuel had been plagued by a hamstring injury. His return is a welcomed sight for a group in need of a second option behind star Pharoh Cooper. In fact, Cooper accounts for more than a third of the total receptions on the team. In terms of a true receiver, Terry Googer has the second-most amount of catches on the team, with two.
Samuel could be the receiver available to take the pressure off of Cooper.
Spurrier, Jr. also recalled a funny story involving starting signal-caller Orth.
Orth was the one making contact with the staff, asking if there's a chance to play for head coach Steve Spurrier.
"Perry called me," said Spurrier, Jr. "He said, 'I want to talk to you. Is there any chance [I can play for Spurrier?']."
Spurrier, Jr. then went on to gush about Orth's character, and the trials he went through in order to play for the Gamecocks.
"He's always worked hard. He didn't get admitted to school early, he got wait-listed. But this is where he wanted to come, and he's earned his opportunity. I'm proud of him. I look forward to watching him play."
(H/T GamecocksOnline.com)