South Alabama at Mississippi State: 3 Things Recap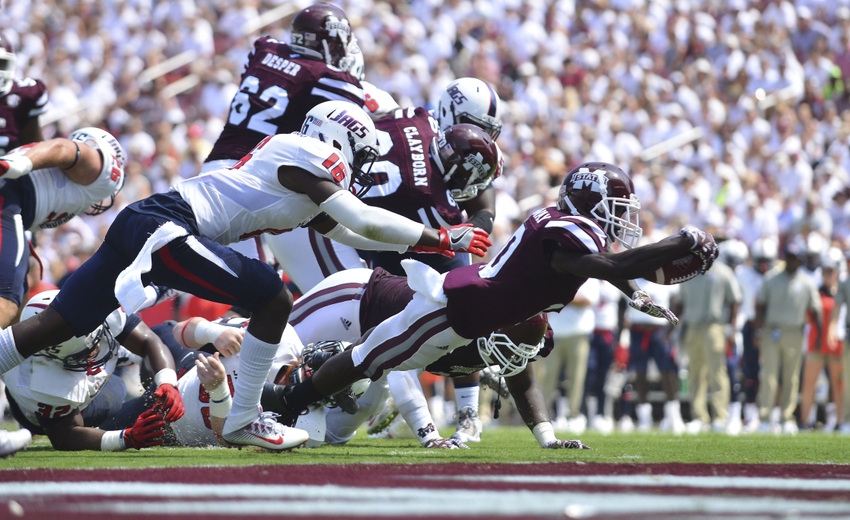 We gave you three key things to focus on during Mississippi State's game against South Alabama. Now we will recap how those things played out and how they affected the game. Off we go.
1. The Quarterback Battle
It looks at though the battle is already won. Damian Williams played the overwhelming majority of the game. He also played pretty well, although his arm strength is a bit lacking. Nevertheless, he completed twenty of his 28 passes for 143 yards and a touchdown. Williams also added 93 rushing yards on 12 carries, which led the team.
More from

South Bound & Down
Nick Fitzgerald, on the other hand, barely saw the field. And when he did, he performed poorly. He completed zero of his three pass attempts and picked up 11 yards rushing on two attempts. For better or worse, it looks like Williams is the guy in Starkville.
2. Who Steps up to Complement Fred Ross?
I still think it will be Donald Gray in the long-run. But yesterday no receivers really stepped up, including Fred Ross. Ross had just 34 yards on six catches. Gray was second on the team with two catches for 22 yards. Mississippi State is going to need a lot more production from its receiving corps moving forward.
3. Can the Bulldogs Force Some Turnovers?
Nope. South Alabama quarterback Dallas Davis picked the Bulldogs apart. The sophomore completed 24 of his 34 passes for 285 yards and two touchdowns. He threw no interceptions. In addition, the Bulldogs were unable to force any fumbles.
This season could get very ugly very fast for Mississippi State. Their offense is not particularly potent, and their defense is mediocre. Forcing turnovers would be a huge help for the Bulldogs', likely futile, quest to reach a bowl game.
Conclusion
Thank you for reading. What were your takeaways from the game? Let us know in the comments below. Also, be sure to "like" us on Facebook and "follow" us on Twitter. Check in next week to see which three things to watch for as the Bulldogs face off against South Carolina.
More from Southbound and Down
This article originally appeared on