Sooner linebacker Striker is now hearing some trash talk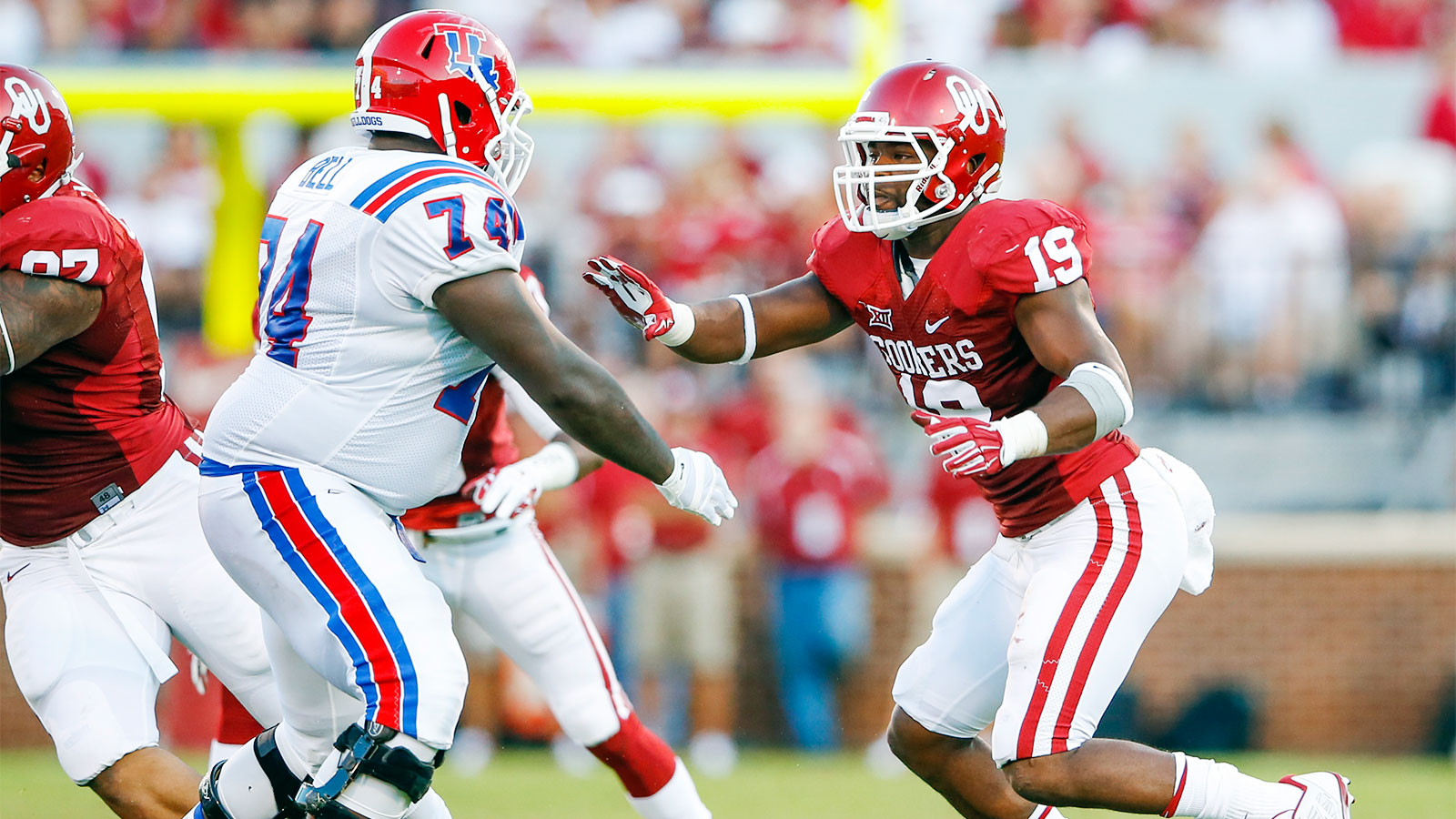 Oklahoma linebacker Eric Striker doesn't get to hit any of the Oklahoma quarterbacks during practice, but he does get close enough to hear everything they have to say.
And it's not that great.
"Sometimes, because you know they talk trash, too," he said to The Oklahoman. "But you know, you've gotta stay off 'em. Sometimes I wish they had a red jersey so I could give 'em a pop."
He said Baker Mayfield is the biggest trash talker among OU's quarterbacks.
"This whole thing that quarterbacks don't talk trash and they're the good guys of the team? Hell no," Striker said to The Oklahoman. "They talk trash, too. They can get it, too. Quarterbacks, you know since they're running the offense that they're nice. They're supposed to be this humble guy. Everybody's out here playing."
Striker is a self-admitted trash talker himself. He's backed it up, though. Striker has 15.5 sacks the past two seasons.
(H/T The Oklahoman)