Six members of the Georgia football 2017 class already on campus
Matt Green/FanSided via Dawn of the Dawg

Fansided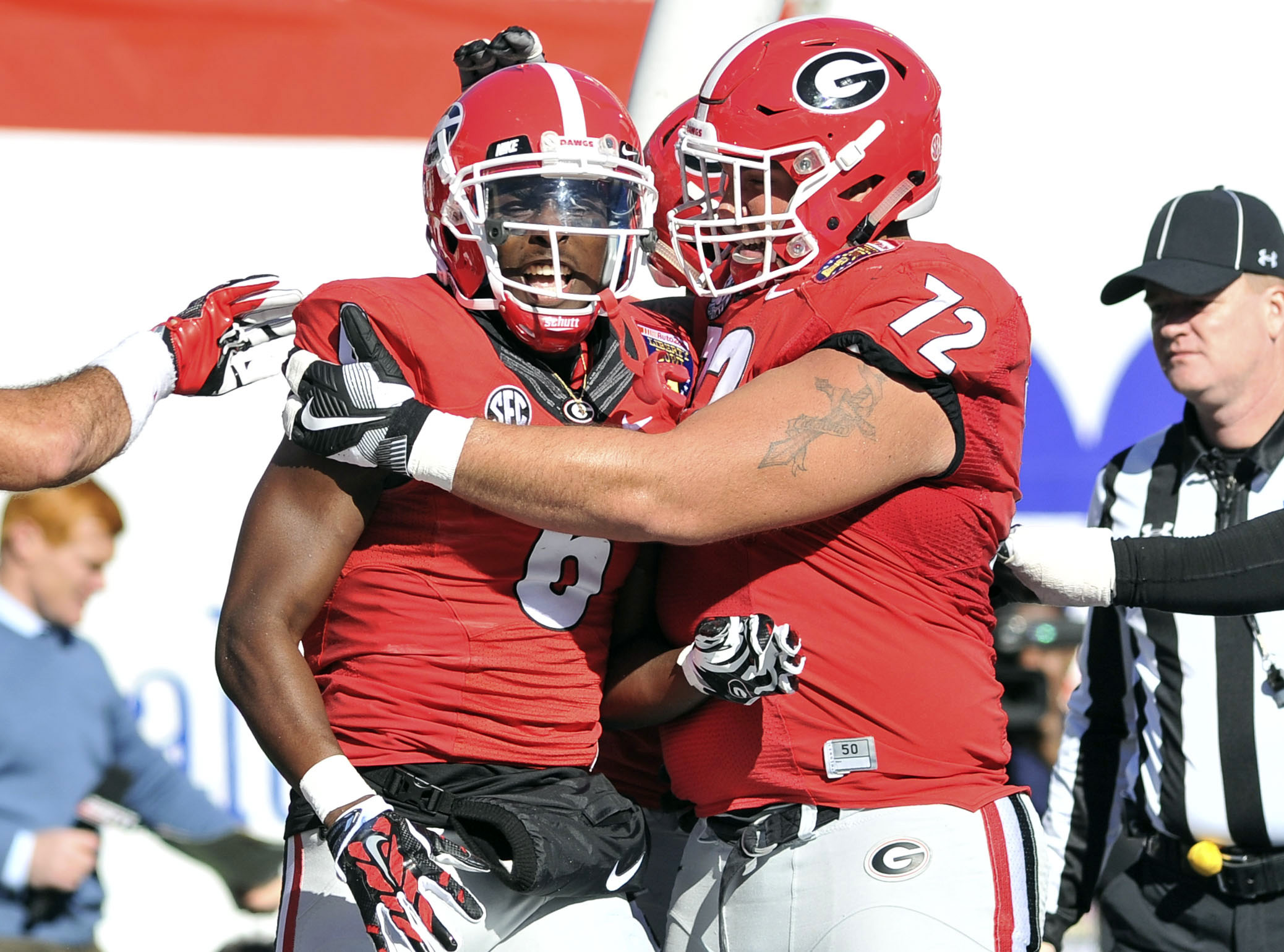 With national signing day only a couple weeks away, six members of the 2017 Georgia football recruiting class, or #SicEm17, are already on campus.
National Signing Day is a hectic time of the year for fans and coaches alike. There's countless examples of prospects that were committed to a program for months, only to change their mind at the last second and sign with another school on signing day.
Nothing is official until guys put pen to paper and sign their national letter of intent, and fortunately for Georgia, six members of their 2017 class have already done so.
All rankings are courtesy of 247sports' composite rankings.
Richard LeCounte III – Hinesville, GA
The 5'10, 183-pounder is the no. 2 safety in the country and the no. 23 player overall. LeCounte is one of two five-stars in Georgia's 2017 class and he has done everything and more to help build this 2017 class.
With Maurice Smith graduating and three other defensive backs transferring, Georgia needs help right away in the secondary. LeCounte has the ability to step in right away and contribute at safety or corner.
Deangelo Gibbs – Loganville, GA
At 6'2, 204 lbs, Gibbs is the no. 4 safety prospect and no. 44 nationally. Gibbs is a heck of an athlete and it will be interesting to see what Smart and company do with him.
With two senior safeties returning in 2017, Georgia needed safeties in this class, but there is also a significant need at wide receiver. While this 2017 class currently has four receivers committed, Gibbs looks very naturally running routes and catching the ball, but his future is most likely on defense.
Jake Fromm – Warner Robins, GA
The 6'1, 229-lb. signal-caller is the no. 3 quarterback in the country and the no. 47 overall prospect. Some think Fromm can give Eason a run for his money for the starting job, but if nothing else, Fromm will give Eason some much-needed competition.
Jeremiah "J.J." Holloman – Covington, GA
At 6'2, 195 lbs., Holloman is the no. 22 wide receiver and no. 138 prospect overall. He is a dynamic athlete with a lot of potential. Georgia has a huge need for playmakers on the outside and they currently have four committed in this class. The extra semester on campus should allow Holloman to get a head start on some of the other incoming freshman at the position.
D'Marcus Hayes – Madison, MS
More from Dawn of the Dawg
At 6'6, 320 lbs., Hayes has an SEC-ready body. He's the no. 14 junior college prospect in the country and the no. 2 offensive tackle. Despite a loaded offensive line haul for Georgia in this class, Hayes is two years removed from high school and may be the most ready to play from day one.
Monty Rice – Madison, AL
The 6'1, 227-lb. linebacker is one of four three-star prospects committed to Georgia. But don't let the rankings fool you, Rice had offers from LSU, Auburn, FSU, and Tennessee, among others. Georgia currently has four linebackers committed, so extra time on campus could help Rice crack the two-deep depth chart this fall.
This article originally appeared on