Shaquille O'Neal Enjoys Himself on LSU Sideline During Mississippi State Game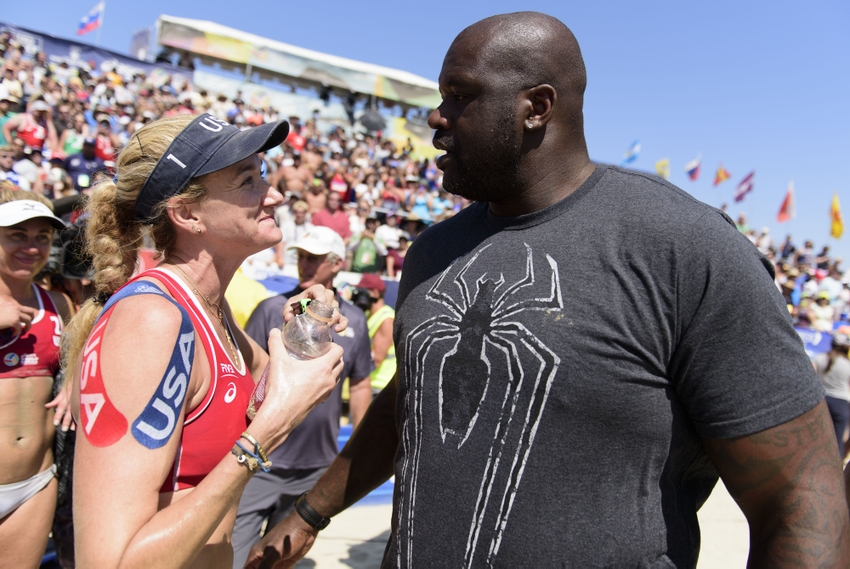 NBA Hall of Fame big man Shaquille O'Neal stopped by his old school to cheer on the LSU Tigers in their game against the Mississippi State Bulldogs.
Former LSU Tigers basketball legend Shaquille O'Neal was recently inducted into the Basketball Hall of Fame, so he decided to enjoy himself on Saturday by visiting his old school. In fact, he even got to hang out on the LSU sideline during their game against the Mississippi State Bulldogs on Saturday.
During the game, Shaq could be seen doing all kinds of Shaq things. The Tigers started to build a lead early in the game, but the former Los Angeles Lakers and Orlando Magic center could be seen messing around with the cheerleaders and fans instead of focusing solely on the game.
While being interviewed by ESPN's Dr. Jerry Lee Punch, Shaq decided to he needed to cool him down by wiping a towel on his head.
The 44-year-old was also seen showing off his old man strength by hoisting an LSU Tigers cheerleader over his head like she was Simba from The Lion King.
As a legendary athlete who even has his own statue on campus, it's always cool to see Shaq back where his legacy started while having some fun with the fans. It's probably even sweeter for Shaq to come back for a game that his Tigers were dominating early on.
While Shaq goes on a tour to celebrate his Hall of Fame induction, he can head wherever he's off to next enjoying his time back on the LSU campus.
This article originally appeared on