Separating the CFP Contenders and Pretenders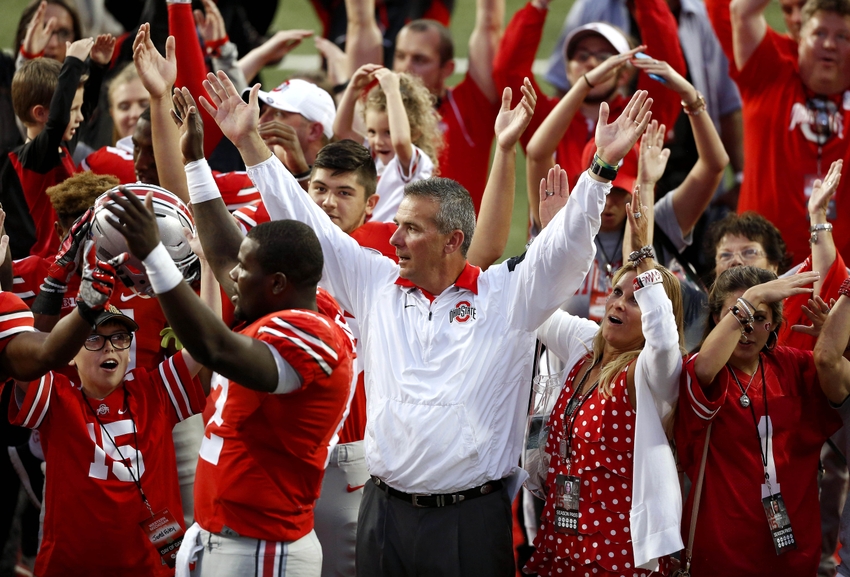 Teams ranked by the CFP Committee who have a shot at making the playoffs and ones that don't.
It's November – and we have a pretty good idea of the teams that have a shot at making the College Football Playoff. But there are contenders and there are pretenders… Here are my legit contenders for the CFP: Alabama, Clemson, Michigan, Ohio State, Wisconsin, Auburn and 50% of Washington. I'm not completely sold on Washington…
My list is just 6.5 teams, but pretty much every National Media outlet would say there could be as many as 10 teams still in the hunt. They don't weed out the pretenders, so that's what I am here to do.
CFP Pretender #1: 50% of Washington 
Washington is ESPN's new Pac-12 darling. Since Oregon is hot garbage in 2016, the National Media has fallen in love with Washington. And lucky for them, Washington has lived up to the hype. Kind of.
Yes, Washington is 9-0 and that's why they got 50% of a 'contender' spot. But look deeper than the record… Washington hasn't played anybody. Early in the season while teams were playing tough out-of-conference games (ex. Ohio State @ Oklahoma), Washington was playing some cupcakes. Literal cupcakes.
The Huskies opened the season against Rutgers at home (enough said), and then their next two games were also at home against Idaho and Portland State. Seriously, Washington?
Personally – I think they should be punished for scheduling such an easy OOC schedule, but I think it'll work itself out. I am going on record now – predicting that Washington will lose its regular season finale at Washington State & miss the 2016 College Football Playoff.
CFP Pretender #2: Louisville
Lamar Jackson is really, really good. Louisville is a really, really fun team to watch. I can see why the media has fallen in love with them and pushed hard for Louisville to be back in contention. But it's just not going to happen.
I feel like there's always a team like this in College Football.. A team with a really flashy offense that hasn't really had any big wins… The only good team that Louisville played was Clemson. They lost.
The Cardinals also struggled mightily with a bad Virginia team but ultimately pulled it out. The main reason why Louisville will miss out on the playoffs and is a pretender is because they won't even win their own conference. Not even their own division.
The Cardinals are pretty much locked out of any playoff talk because of that loss to Clemson. Louisville might be in a '2015 Ohio State' situation. Losing one game to a top ranked team is going to keep them out.
This time around I think it is a lot more justified to keep them out, but it resembles last years situation a lot.
More from Scarlet and Game
CFP Pretender #3: The Rest of the Field
If your favorite team isn't Alabama, Clemson, Michigan, Ohio State, Wisconsin, Auburn or 50% of Washington… well your favorite team is not making the College Football Playoff this season. And honestly Auburn – you are on the edge, but it's a tough path to the playoff.
The Tigers have to win out and that means defeating the Crimson Tide at their place and then winning the SEC Championship Game. Probably not happening, but there is a slim possibility.
Oklahoma, West Virginia – and everybody else that thinks they have a chance – you don't.
This article originally appeared on