SEC West Standings: look who's in last place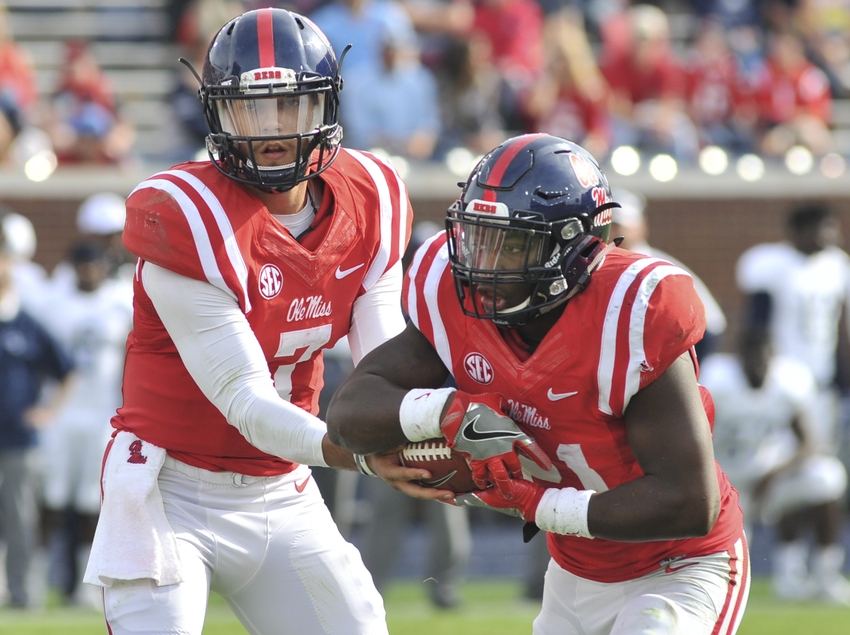 As the only place to find the updated SEC West Standings*, we're happy to say that Mississippi State is not in last place….or second to last place.
It's been a tough year, but despite all the hardship in Starkville, things aren't as bad as they are in Oxford.
Standings don't lie, and right now the Bulldogs are not in last place. That title belongs to another school in the Magnolia state.
1. Alabama, 6-0
2. Auburn, 5-1
3. Texas A&M, 4-2
4. LSU, 3-2
5. Mississippi State, 2-3
5. Arkansas, 2-3
7. Ole Miss, 1-4
MSU's SEC opponents have a combined 19-12 conference record. Ole Miss' SEC opponents have a combined 19-10 conference record.
In remaining games between now and the Egg Bowl, MSU's opponents have a 8-3 record and OM's have a 5-6 record.
MSU will travel to Alabama this week where they are a 29 point underdog. Ole Miss will travel to Texas A&M where Las Vegas has declared it a push with the opening line. With both teams at 4-5, there's a fairly decent chance the Egg Bowl will feature two 5-6 teams with bowl eligibility on the line.
Dan Mullen is trying to keep Mississippi State out of the cellar, which he has successfully done in each year he's been at MSU. The closest he's come is a tie for 4th place in 2009….which technically was a tie for last place since it was between three teams in a six-team division, but still MSU was not alone in the cellar.
State has finished ahead of Ole Miss in the SEC West in five of the last six seasons. From 2010-2014, the Bulldogs either were ahead of the Rebels outright or held the tie-breaker because of an Egg Bowl win. Ole Miss finally broke the streak in 2015.
More from Maroon and White Nation
This article originally appeared on