CFB AM: 8 incredible GIFs that say everything about SEC football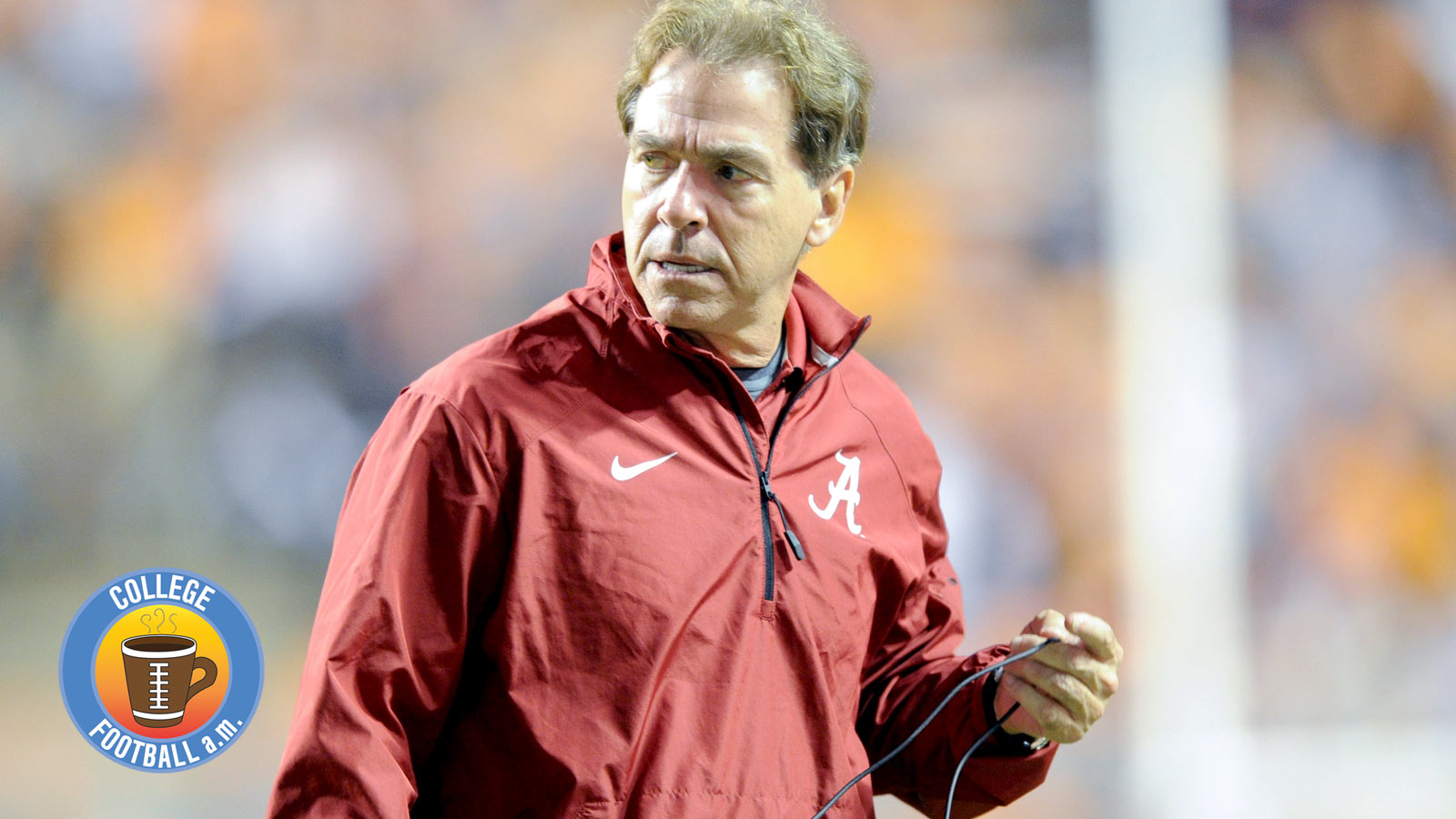 The SEC West race is shaping up to be thrilling once again, while the East has become decidedly mediocre.
Because of this, the vast majority of conversations regarding Southeastern Conference football have centered around what will happen in the West.
So how's the state of that division? Let's turn to an amazing secrant.com message board thread for more details.
From those brilliant readers, here are eight GIFs that explain everything about SEC football right now.
Ole Miss: Everything was looking like Christmas and then …
Mississippi State: Say what you want, the Bulldogs are the league's only undefeated team.
Texas A&M: Well, the first post-Johnny Manziel season has backfired.
Alabama: With LSU, Miss. State and Auburn left, the Tide can deliver the league a knockout blow.
LSU: Miss. State's best friend and resident league spoiler. They beat Ole Miss and now can beat Bama. The least the Bulldogs can do is give LSU some props.
Arkansas: So, so close for Bret Bielema, yet so far.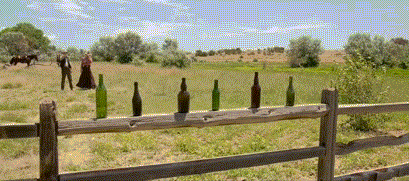 Auburn: You never see 'em coming until they're about to hit you in the face.
The entire SEC East: Yeah.
THREE THINGS YOU NEED TO KNOW
1. A select number of emails between NCAA staff regarding the organization's handling of the Jerry Sandusky aftermath at Penn State were released in a lawsuit and show that within the NCAA's walls, staff members debated the legality and scope of power they actually had in penalizing Penn State. The NCAA levied unprecedented penalties, including a $60 million fine, on Penn State, and now the release of this information raises the question of whether the NCAA operated within appropriate boundaries. One staff member called their approach with the school a "bluff," knowing the NCAA couldn't firmly support every penalty it was suggesting. Penn State called it "deeply disturbing" that the NCAA would try to "bluff" a member institution and is considering its legal options.
What does this all mean? Who knows. There will likely be more lawsuits, which will likely take a lot of time to get sorted out, and it surely will be messy. Maybe it means even more of the penalties will be reduced – the bowl ban was lifted this year, making the Nittany Lions eligible immediately – or maybe it means we're on the cusp of a really embarrassing moment for NCAA president Mark Emmert.
2. Michigan is redshirting five-star cornerback/athlete Jabrill Peppers due to a leg injury. He's played in only three games and will be considered a redshirt freshman next season. The positive here, I suppose, is that it puts to rest the speculation about Peppers possibly transferring, as he's one of the most important recruits the Wolverines have nabbed in a while and a big part of their future.
3. FSU coach Jimbo Fisher and Virginia coach Mike London are taking part in a bone-marrow drive for Fanconi anemia before they play each other this week, as both have children with the disease. Fisher, in particular, has been crushed this season by the media for his role in how FSU has handled its myriad legal issues. While much of that criticism is warranted, the good things he does should also be acknowledged.
THREE THINGS YOU SHOULD KNOW
1. Former South Carolina star RB Marcus Lattimore retired from football after his knee didn't bounce back as well as he'd like after surgeries. He's going to return to South Carolina to finish his degree, and Steve Spurrier said he would help Lattimore get a job at the university if that's what he wanted to do. Best of luck to Lattimore, who by all accounts is a great person and the perfect representation of college football.
2. Coy Wire wrote about the Alabama-LSU game on Wednesday, looking at LSU's powerful run game and how the Tigers can prevent huge problems for the Tide defense. Check it out if you have a few minutes.
And while we're here, Bruce Feldman has a piece on former Auburn QB Kiehl Frazier making good on a second shot he's getting at a Division II school.
3. Now this is brilliant: After two players got into a fight in practice, the Tulane coach disciplined them by making them walk around the field holding hands.
THREE THINGS YOU MAY WANT TO KNOW
1. Interesting development here: LSU is the first team to use mouthguards that track head trauma in real time. Not all players are using them now, but the Tigers are testing them out to provide feedback to the company creating them.
2. UAB boosters sent school president Ray Watts a letter on Wednesday expressing concern that the Alabama Board of Trustees is considering shutting down the football program after the 2016 season. The board is reportedly evaluating the long-term viability of the program. UAB has never won more than seven games (and did that only twice) in 16 seasons in Conference USA but has a chance to reach that threshold this year in head coach Bill Clark's first season on the job. The program is 5-4 – one win from bowl eligibility – with three games to play.
3. Texas defensive coordinator on the idea of the Longhorns wearing an alternate uniform: We don't wear "clown suits." I'm sure this has nothing to do with recruiting and certain in-state schools that like to sell their shiny new things to 18-year-old football players. Nothing at all.
LASTLY
* Brett Favre's nephew is returning to Starkville as the quarterback of UT-Martin this weekend.
* Fun trailer for this week's Ohio State-Michigan State game in East Lansing, one of like 978 big games in Week 11.
Have a great Thursday, all.
Teddy Mitrosilis is an editor and writer for FOXSports.com. Follow him on Twitter @TMitrosilis and email him at tmitrosilis@gmail.com.