SEC's best non-conference games of 2015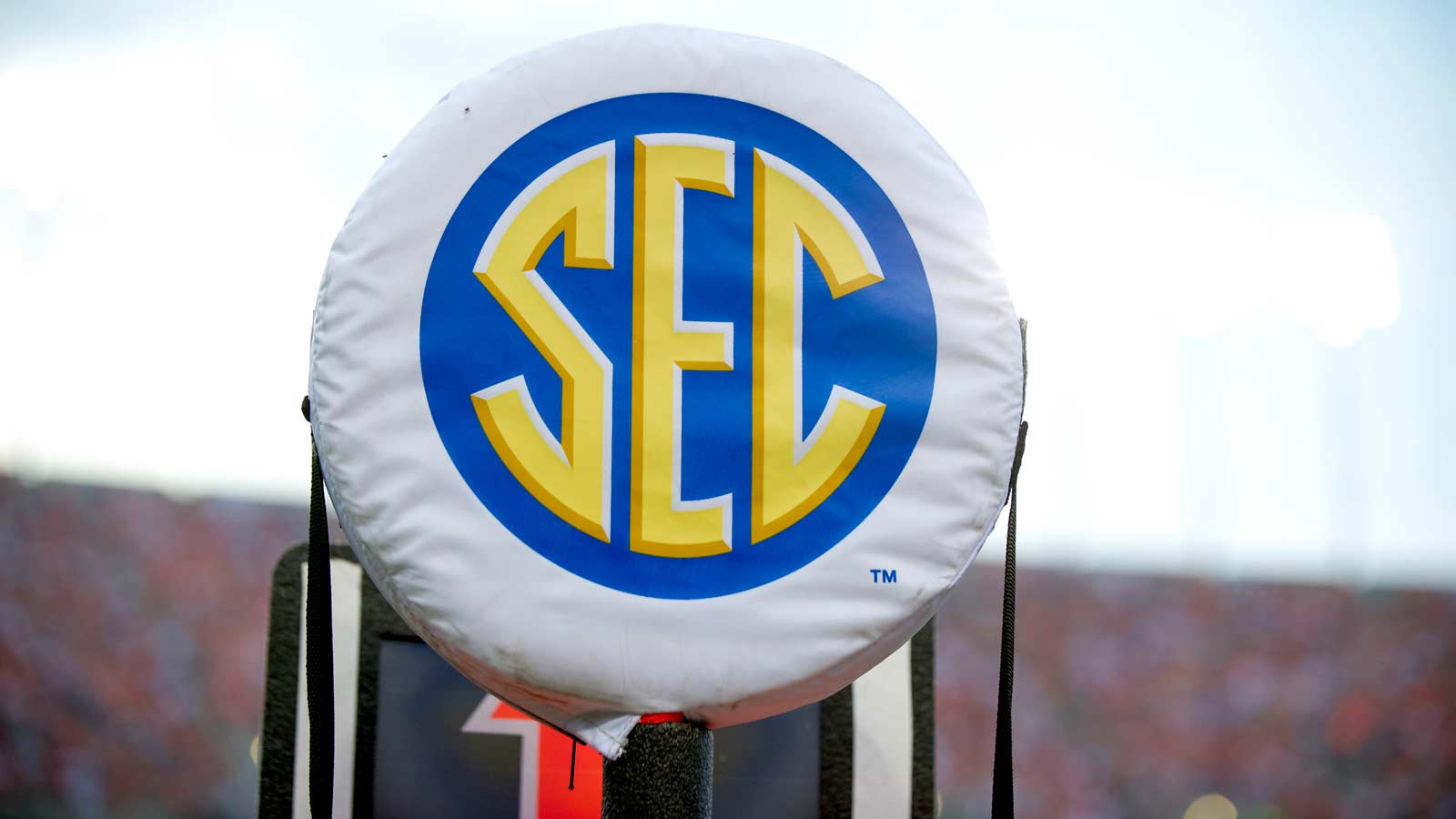 The pickings were a little slim, as most of the SEC schools notoriously prefer to play most, if not all, non-conference games at home against directional schools.
The thinking behind this strategy makes sense. Home games equal huge amounts of revenue for each SEC school and four easy wins help to qualify for a bowl game, which help keep coaches employed and fans happy.
Now that the College Football Playoff exists, and each team must impress the committee based on their "entire body of work", the SEC schools have slowly begun to change their ways. Lest they become the next 2014 Baylor – whose non-conference slate included SMU, Northwestern State and Buffalo.
This season won't feature as many great matchups as seasons to come, however there are several games on the docket early on and rivalry games at the end of the season that should captivate every SEC fan.
Without further ado, here are the 12 most interesting SEC non-conference games on the schedule for 2015:
North Carolina vs. South Carolina – Sept. 3 *held at neutral site of Bank of America Stadium in Charlotte
The Gamecocks will do their best to move on from a disappointing season by opening 2015 with a victory over the annually disappointing Tar Heels. South Carolina hopes to carry over some momentum from their bowl victory over Miami and prove that they can contend for the East championship, after all they are only one season removed from three consecutive 11-win seasons. Does the Ole Ball Coach have one more great season in him? Opening night of the season could give an early answer to that question.
Louisville vs. Auburn – Sept. 5 *held at neutral site of Georgia Dome in Atlanta
Auburn will look to get their first win of the season against a rebuilding Louisville team that must replace a school-record 10 NFL draft picks this season. Auburn has several key players to replace themselves, not to mention any adjustment period to Will Muschamp's first season back on the Plains. The matchup of Bobby Petrino calling plays against Muschamp's defense is reason enough to tune in for this season opening game.
Arizona State vs. Texas A&M – Sept. 5 *held at neutral site of NRG Stadium in Houston
ASU is coming off a 10-win season during a "rebuilding" year in Tempe and looks to once again compete for the Pac-12 South title in Todd Graham's fourth year at the school. Texas A&M has the talent to compete for the SEC title this season and now has arguably the best defensive coordinator in the nation coaching in College Station. If A&M can win this game, which should be held in front of a mostly pro-Aggie crowd in Houston, they could set themselves up for a nice season and possibly their first trip to Atlanta.
Wisconsin vs. Alabama – Sept. 5 *held at neutral site of AT&T Stadium in Dallas
This game is already set for prime time on the first Saturday of the college football season. Which team will be most prepared following their own devastating loss to Ohio State that derailed both team's hopes of winning a championship last season. This will be the first game of the Paul Chryst era for Wisconsin, which will make the game all the more daunting for the Badgers. On the flip side, a win could propel them to their second Big Ten East title. Alabama will be breaking in seven new starters on offense, including at quarterback and at least three starters on defense in this game.
Oklahoma @ Tennessee – Sept. 12
The Volunteers put up a good fight in Norman last season before eventually falling 34-10. That game featured the first ever road trip for nearly a third of the team from Rocky Top. With a season of college experience under their belt and another top ranked recruiting class to help build depth, many are calling for the young Vols to compete for the East title. The first game in Neyland Stadium in 2015 could go a long way in determining how far the team has come in just one season. If they beat Oklahoma, perhaps the hype will prove to be real.
Texas Tech @ Arkansas – Sept. 19
The Razorbacks beat Tech by three touchdowns in Lubbock last season, another loss like that could put coach Kliff Kingsbury on the hot seat, no matter how attractive his abs are. The Hogs may be the hottest team in the West entering the season and another win in this series could make them 3-0 headed into conference play and a potential run at the West title.
LSU @ Syracuse – Sept. 26
The Tigers make the rare road trip up north to face the Orange. Syracuse only managed two wins against FBS teams last season but the failures of the LSU quarterbacks in the past could make this an interesting game. LSU will be coming off two tough games against Mississippi State and Auburn and their motivation could be lacking in the Carrier Dome. If Les Miles loses this one, his seat will begin to burn. Reason enough to pay attention to this game.
BYU @ Missouri – Nov. 14
The Cougs make the rare late season non-conference trip to SEC country to play the Tigers. If Taysom Hill makes a complete recovery, don't be surprised if BYU shocks Mizzou at home. When Hill was healthy last season, BYU was undefeated and talk of a playoff birth was being thrown around. The Tigers have also been known to slip up at home, Indiana and Georgia won in Columbia last season, and would be wise not to sleep on a talented BYU team. This could be the most interesting non-conference game in the league this season.
Florida State @ Florida – Nov. 28
The first meeting of Jimbo Fisher and Jim McElwain may not be a fair fight considering the current talent on both rosters, but at least the Gators will have the home field advantage in this heated rivalry. If the Gators can get lucky with injuries this season, it's not unrealistic to think they won't compete for the East title in McElwain's first season in Gainesville. If they are in contention this late in the season, they certainly won't lay down for the Noles.
Georgia @ Georgia Tech – Nov. 28
Perhaps the biggest disappointment in a series of disappointing games for the Bulldogs last season, Tech went into Athens and upset Georgia in overtime 30-24. Both of these teams are among the favorites to compete for their respective divisions in 2015, if they both have them locked up heading into this game, the winner could position themselves into the College Football Playoff with another quality win.
Louisville @ Kentucky – Nov. 28
The Cards have won four consecutive in this series and can tie up the all-time series with a win here. This loss cost Mark Stoops his first bowl appearance in Lexington last season, if the Wildcats miss another bowl following a loss in the rivalry Stoops seat could begin to warm. However, Kentucky may have the talent edge in this game for the first time this decade after the Cardinals lost 10 NFL draft picks this offseason.
Clemson @ South Carolina – Nov. 28
Clemson snapped a five-game losing streak last season by beating the Gamecocks 35-17 in Death Valley. Tigers quarterback Deshaun Watson has already promised he won't lose to Carolina while he's at Clemson, which sparked strong words from a Gamecock player. While Steve Spurrier and Dabo Swinney are both involved in this annual rivalry, it should continue to be must see TV. Neither coach has any shame in publicly dissing the other, so feel free to stick around for any post-game comments as well. Sometimes the aftermath is more entertaining than the game when either one of these guys heats up behind a live mic.