SEC Power Rankings: Week 7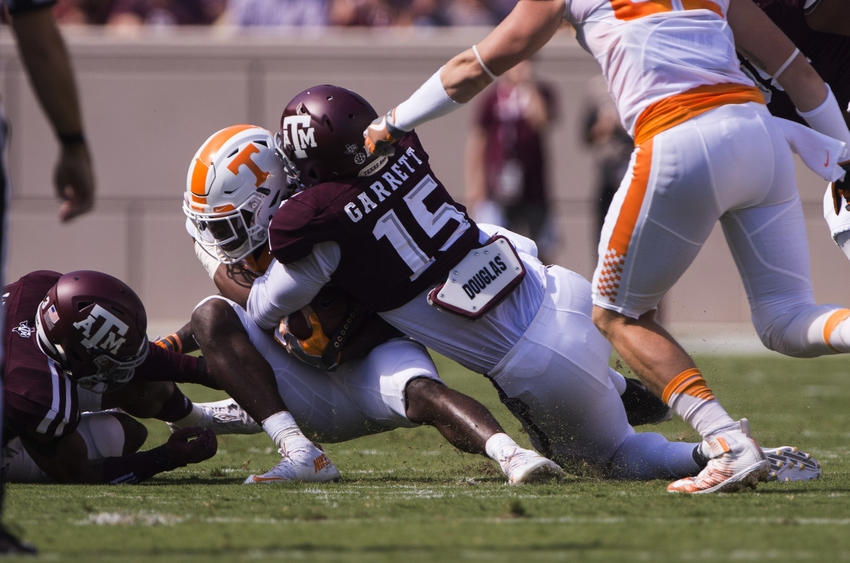 Another week and we've got another set of SEC power rankings for you.
This week's schedule of games looks pretty good. Since MSU plays on Friday night you're free to enjoy the rest of the SEC slate in full, highlighted by No. 1 Alabama at No. 9 Tennessee and No. 12 Ole Miss at No. 22 Arkansas.
On to the rankings:
14. Vanderbilt – the 'Dores have already lost to South Carolina and Kentucky. They are actually pretty close to being 3-0 as they only lost to Florida 13-7, but they are 0-3 and it's looking a lot like 0-8 this year.
13. South Carolina – the Gamecocks have already played five SEC games. Their season if flying by but no game this week.
12. Kentucky – the Wildcats have managed to save their season a little bit in the last few weeks. They are now 3-3 (2-2) but off this week as they prepare for MSU.
11. Missouri – the Tigers are 2-3 (0-2) and at times have looked decent, but their last game was a 42-7 trouncing at LSU. They might be better than this but probably not.
10. Mississippi State – things are not looking good for State, but they have beat South Carolina and have UK as the next conference game. We'll see how that one goes as far as exactly where the Bulldogs should be in these rankings.
9. Arkansas – I'm not buying the Hogs. In fact, I think there's an outside shot they go 0-8 this year.
8. Georgia – this is a pretty week 4-2 team, but they'll probably manage to 9-3 anyway.
7. Florida – just a shade above UGA but that will ultimately be determined at the end of the month. They should've played LSU last week, and if they someone win out they should not be awarded the SEC East.
6. LSU – it's a shame Florida would not play the game, but I think it's because they thought they'd lose. So LSU gets the nod over them.
5. Auburn – MSU played really poorly but all of the sudden the Tigers have really come on strong offensively. They've got a bye week before hosting Arkansas and could be looking at making a run at the West behind their defense.
4. Ole Miss – no game last week, and this week they travel to Arkansas. Will they lose to the Hogs three times in a row?
3. Tennessee – this team is really good and a lot of fun to watch. Incredibly, they turned the ball over seven times and still forced double overtime on the road against a top 10 team.
2. Texas A&M – the game against Tennessee was a lot of fun to watch. Now they get a bye week to prepare for Alabama.
1. Alabama – these next two weeks should be a lot of fun to watch at they travel to Knoxville and then host the Aggies.
More from Maroon and White Nation
This article originally appeared on