SEC Power Rankings: Week 11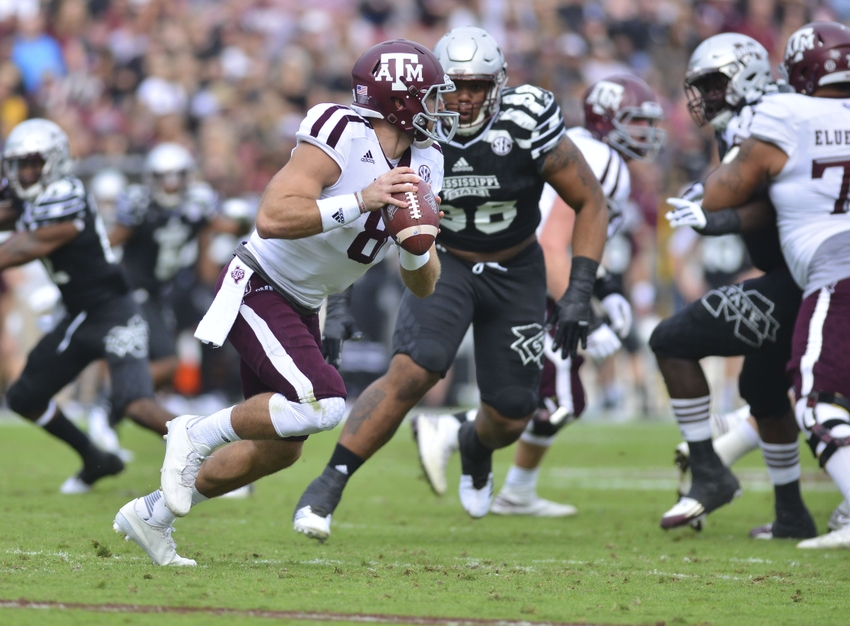 Another week of SEC football is in the books, so here's another set of SEC Power Rankings.
Week 10 of the college football season was a good one. It was an especially awesome week for our Bulldogs, who spoiled Texas A&M's college football playoff hopes. The SEC west teams continued to assert their dominance over the east as Arkansas beat Florida and Auburn beat Vanderbilt. And then of course there was the heavyweight bout between Alabama and LSU. It was every bit the slugfest we thought it would be with Alabama coming out on top. So let's check out the rankings as we get one step closer to bowl season.
14. Missouri- The wheels are completely off the Mizzou train after they extend their losing streak to five games. The good news for coach Odom is there's no where to go but up from here.
13. Vanderbilt- It does seem like Vandy is putting together some decent games lately. They beat UGA and gave Auburn some run this past week. For now though, the Dores are staying put at 13.
12. Georgia- UGA ended their two game losing streak by barely winning at Kentucky. The Bulldogs have been a picture of inconsistency all year and it's one of the biggest surprise in the SEC.
11. South Carolina- Jake Bentley has brought some life to the Gamecocks offense but it may be too little too late for USC.
10.  Kentucky- The Wildcats were a field goal away from beating Georgia and controlling their destiny in the East. It'll be a tough road but with some help UK could still end up in Atlanta.
9. Ole Miss- The Rebs drop two spots this week for a few reasons. They got punched in the mouth by Georgia State and again the defense was not good. More troubling is the lose of Chad Kelly for the rest of the year to a ACL injury.
8. Mississippi State- FINALLY, our Bulldogs showed up and looked like the team most of us thought they could be and beat a Top 5 team. It remains to be seen if this type of play will last but if it does the Dawgs could be bowling.
7. Tennessee- The Volunteers got an easy non conference win this week but the program is in a bit of turmoil. A three game SEC losing streak and the transfer of starting running back Jalen Hurd has UT dropping three spots this week.
6. Florida- Even after a big lose to Arkansas, UF finds themselves all alone atop the SEC east and in control of their path to Atlanta.
5. Arkansas- The Hogs beat Florida pretty easily this week but their 2-3 conference record shows how tough the SEC west really can be.
4. LSU- The Tigers gave Bama a great game in Death Valley this week but now that they have two conference losses their SEC west hopes are all but gone.
3. Texas A&M- It was quite a shocker when the Aggies got out played by MSU this week. With Myles Garrett on the mend and Trevor Knight now banged up things could get worse for A&M.
2. Auburn- The bad news is Aubie struggled with Vandy this week. The good news is they won and are headed for an Iron Bowl for the SEC west title.
1, Alabama- They won the main event of the week by beating LSU in a defensive battle. The tide should remain the number consensus number one team in the country.
More from Maroon and White Nation
This article originally appeared on