SEC Football: Week Ten Power Rankings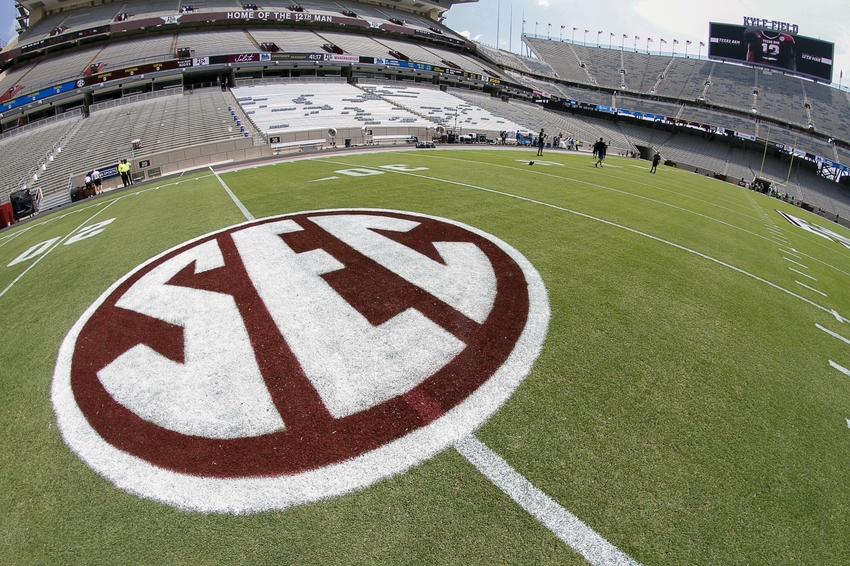 The SEC Football season is already half way done. As conference play continues we are starting to see things clear up in regards to our power rankings. Today we will give you our Week Ten Rankings.
We'll do the power rankings for all the SEC football teams like we did last time.  We'll give a few reasons why they're there, though we'll do it in three sentences or less. The number to the right of the team's name is their overall record, followed by their conference record, and then finally by their ranking in last week's Southbound and Down SEC Football Power Rankings. Let's dive in.
14. Missouri: 2-6 (0-4) LW: 14
Missouri is the worst team in the SEC. There's really nothing else that needs to be said.
13. Vanderbilt: 4-4 (1-3) LW: 13
The Commodores had a bye week to prepare for their game against Auburn. The Commodore defense may make the game tough for a while, but the Commodore offense has no hope of moving the ball on Auburn's defense.
12. Mississippi State: 3-5 (1-3) LW: 11
Mississippi State got all they wanted from Samford. Nick Fitzgerald had a great day at quarterback, but the Bulldog defense played very poorly. The Bulldogs are about to get killed by Texas A&M this weekend.
11. South Carolina: 4-4 (2-4) LW: 12
Jake Bentley is the answer at quarterback. Rico Dowdle is the answer at running back. South Carolina is a young team that is only going to get better.
10. Kentucky: 5-3 (4-2) LW: 10
The Wildcats have figured out what works on offense, running the ball over and over again. In addition, Stephen Johnson looks to have gotten comfortable at the quarterback position. Believe it or not, the Wildcats have a shot at the SEC East title.
9. Georgia: 4-4 (2-4) LW: 9
The Bulldogs are a bad team this season, probably the worst Georgia team that I can remember. The Bulldog offensive line is atrocious, which has completely stalled both the running and passing attacks. In addition, the receiving corps is mediocre.
8. Ole Miss: 3-5 (1-4) LW: 8
Ole Miss is in danger of not making a bowl thanks to its awful defense. Chad Kelly is a great quarterback, but he is wasted on the Rebels.
7. Tennessee: 5-3 (2-3) LW: 5
The Volunteers lost to South Carolina. Tailback Jalen Hurd elected to transfer in the middle of the season. The wheels are coming off in Knoxville.
6. Arkansas: 5-3 (1-3) LW: 7
The Hogs are a decent enough team. Austin Allen is a good quarterback. Unfortunately, the defense leaves is awful.
5. Florida: 6-1 (4-1) LW: 6
Florida is not a great team, but they are easily the best team in the SEC East. The offense is average at best. With the ferocious Florida defense, it probably doesn't matter.
4. LSU: 5-2 (3-1) LW: 4
The LSU Tigers have been playing much better since Les Miles was let go. We will see if they can continue their hot streak against Alabama on Saturday.
3. Auburn: 6-2 (4-1) LW: 3
Auburn is playing exceptionally well right now. Kamryn Pettway has got the offense rolling, while the defense has been stingy all year. They finally showed vulnerability against Chad Kelly but still managed to win.
2. Texas A&M: 7-1 (4-1) LW: 2
Texas A&M beat the New Mexico State Aggies handily last week. This week they have another easy matchup against Mississippi State. That should get ugly.
1. Alabama: 8-0 (5-0) LW: 1
Alabama remains at the top of the heap. They had a bye week to prepare for a tough matchup with LSU on Saturday. That should be a great game.
Thanks for Reading!
More from Southbound and Down
This article originally appeared on