SEC Football: Week Eight Power Rankings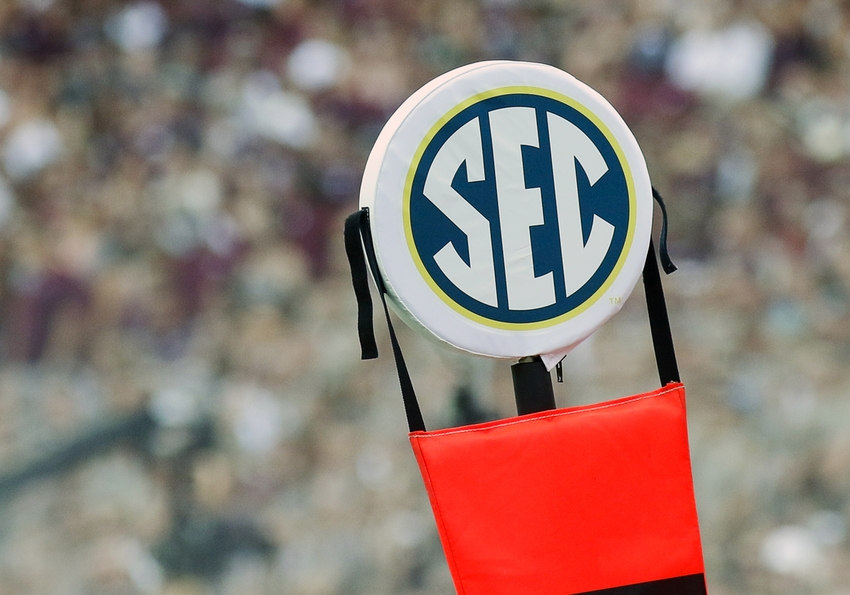 The SEC Football season is already half way done. As conference play continues we are starting to see things clear up in regards to our power rankings. Today we will give you our Week Eight Rankings.
We'll do the power rankings for all the SEC football teams like we did last time.  We'll give a few reasons why they're there, though we'll do it in three sentences or less. The number to the right of the team's name is their overall record, followed by their conference record, and then finally by their ranking in last week's Southbound and Down SEC Football Power Rankings. Let's dive in.
14. South Carolina 2-4 (1-4) LW: 13
The Gamecocks were off this week. Vanderbilt beat Georgia, so they go up. Them's the breaks.
13. Vanderbilt 3-4 (1-3) LW: 14
Vanderbilt beat Georgia, which was a fluke. Nevertheless, good for the Commodores. We will see if they can keep up their momentum.
12. Mississippi State 2-4 (1-2) LW: 11
The Bulldogs have embarrassed the SEC twice this season. Dan Mullen can't seem to win without Dak Prescott, which is a major problem. State may well miss out on a bowl game this season.
11. Missouri 2-4 (0-3) LW: 10
Missouri got whooped by Florida this week. The Tiger offense is a hot mess right now. Drew Lock simply has to play better.
10. Kentucky 3-3 (2-2) LW: 12
Believe it or not, but Kentucky is tied for second place in the SEC East right now. I don't think they can hold on to it. But for now, the Wildcats rise up to tenth in the ranking.
9. Georgia 4-3 (2-3) LW: 8
Georgia lost to Vanderbilt, so they should probably be lower. However, I don't genuinely believe they are worse than any of the teams below them. So for now they check in at number nine.
8. LSU 4-2 (2-1) LW: 7
LSU destroyed Southern Miss, but I'm not impressed by that. If the Tigers can get a win against Ole Miss they will rocket up the poll. We will see if Coach O and company can pull it off.
7. Florida 5-1 (3-1) LW: 9
Luke Del Rio is back, but he looked really rusty against Missouri. It didn't matter because the Gator defense is so stout. We will see how the Gators fare against more talented teams.
6. Auburn 4-2 (2-1) LW: 5
The Tigers had a bye this week. They have a chance to rise up the poll if they beat Arkansas this week.
5. Tennessee 5-2 (2-2) LW: 4
Tennessee got exposed as a pretender this week. They are still the best team in the East, however.
4. Ole Miss 3-3 (1-2) LW: 3
The Rebels lost to Arkansas this week in a tough battle. They have another difficult game this week against the LSU Tigers. We will see if they can bounce back.
3. Arkansas 5-2 (1-2) LW: 6
Arkansas showed they are a legitimate contender by beating Ole Miss. That puts them firmly at number three in the conference at the moment. However, they may not be able to hold onto it, as they play a tough Auburn team this week.
2. Texas A&M 6-0 (4-0) LW: 2
Texas A&M had an off week this week to prepare for their showdown with Alabama. If they can beat the Tide, the Aggies will take the top spot in this poll, not to mention the top spot in the SEC West.
1. Alabama 7-0 (4-0) LW: 1
The Tide annihilated the Tennessee Volunteers this week. Now they face the Texas A&M Aggies. If the Tide win, there is nobody who can stop them from reaching the playoffs for the third consecutive season.
Thanks for Reading!
More from Southbound and Down
This article originally appeared on