SEC Football: Week 2 Power Rankings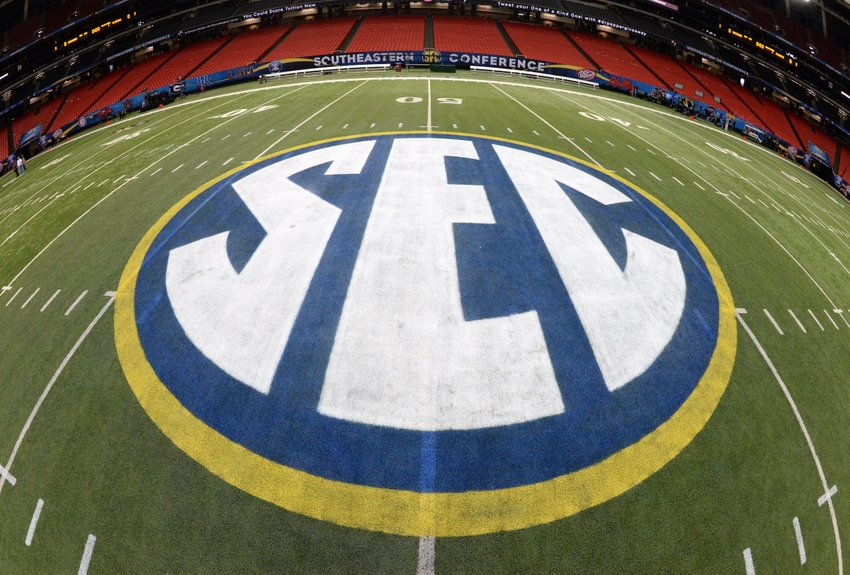 SEC Football is finally back in our lives once again. Our preseason edition of the power poll was ruined by some upsets and close calls. Now we will take another stab at it.
We'll do the power rankings for all the SEC football teams like we did last time.  We'll give a few reasons why they're there, though we'll do it in three sentences or less.
14. Vanderbilt (11)
I predicted before the season that Vandy would surprise people and make a bowl this season. I was, however, completely wrong. The offense remains a dumpster fire, and the defense can't do it alone.
13. Mississippi State (8)
Life was always going to be tough without Dak Prescott. Then the Bulldogs went and lost to South Alabama. Woof.
12. Kentucky (12)
Kentucky was beating Southern Miss by 25 points. Southern Miss scored 34 unanswered points to win the game. Good teams don't blow huge leads to Southern Miss.
11. Missouri (14)
Missouri got thumped by West Virginia 26-11. The defense played pretty well. The offense has some work to do.
10. South Carolina (13)
The Gamecocks managed to win a squeaker on the road against Vandy. The defense might be really good. It's hard to tell when you're playing against Vanderbilt.
9. Arkansas (10)
The Hogs almost lost to Louisiana Tech. Maybe they were looking ahead to TCU this weekend. Or maybe they're just not very good this year.
8. Auburn (9)
Auburn played Clemson very tough. Their defensive line looks horrifying. But their offense looks horrific.
7. Florida (7)
Florida's defense dominated UMass all game long. But their offense struggled to put the Minutemen away. The Gators have some growing left to do.
6. LSU (4)
The Tigers were horribly overrated. They still don't have a competent quarterback who can move the ball when teams stack the box. I feel bad for Leonard Fournette.
5. Tennessee (3)
The Volunteers may also have been horribly overrated. However, I'm waiting to see how they play against Virginia Tech before I drop them further. They looked really bad in their near-upset against Appalachian State.
4. Ole Miss (2)
The Rebels blew a big lead against a very talented Florida State team. They have a lot of talent, but are young at key positions. We will know more after Alabama comes to town.
3. Georgia (6)
Nick Chubb is back to his old self. He and Jacob Eason can make the Georgia offense one of the best in the conference. The defensive front seven still needs some work though.
2. Texas A&M (5)
The Aggies played very well against a tough opponent in UCLA. Trevor Knight looks like a legitimate threat at the quarterback position. The defensive line is absolutely filthy.
1. Alabama (1)
The Tide took care of business against USC. They get a nice warm-up this week against Western Kentucky before travelling to Oxford to face Chad Kelly. We will know what this team is really made of after that little jaunt.
Thanks for reading. Tell me how dumb, or smart, I am in the comments below. Also, be sure to "like" us on Facebook and "follow" us on Twitter. Check back again next week to see where your team ranks.
More from Southbound and Down
This article originally appeared on