SEC Football: Three Things We Watched for in Week Twelve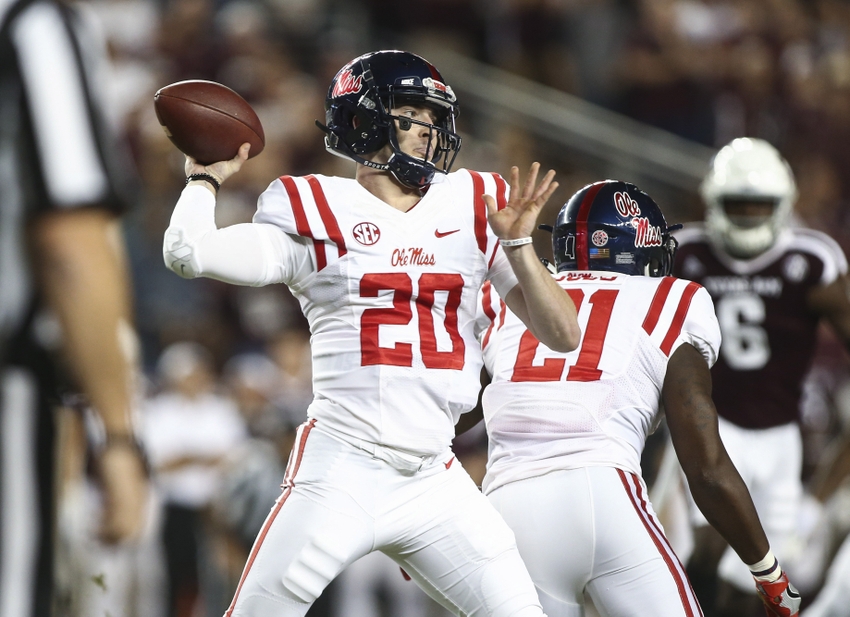 Week Eleven of SEC Football is officially in the books. That means it's time for us to take a look back at our three things we watched for this week. Without further ado, let's just dive right in.
3. Can Shea Patterson Keep Up His Dazzling Level of Play?
Nope, he sure can't. He completed less than half of his passes and was virtually a non-factor in the rushing attack. As a result, his team got crushed by Vanderbilt. Any time that happens, something went terribly wrong.
In fairness to Patterson, his teammates didn't seem keen on helping him out. His offensive line let rushers through all night. Patterson was sacked three times. Also, the defense was atrocious. Finally, the team was plagued by drops throughout the game. That's not exactly a recipe for success.
2. Can Missouri Topple the Volunteers?
Nope. Missouri's offense gave the Tennessee defense some problems, as I expected. However, I completely underestimated how bad the Missouri defense is. They got completely run out of the stadium by Joshua Dobbs and company.
With Vanderbilt's big upset win this week, it looks like Missouri may be headed back to the bottom of our Southbound and Down Power Rankings.
1. Can Florida Clinch the East?
They can, and they did. Jordan Scarlett ran like a man possessed, and the Gator defense stood tall in the red zone. Derrius Guice failed to punch it in from a yard out, and thus the Gators are headed to Atlanta.
Unfortunately for the Gators, they will get absolutely embarrassed by Alabama in the SEC Championship Game. But hey, at least they made it there. That's more than can be said for twelve of their conference mates.
Thanks for Reading!
More from Southbound and Down
This article originally appeared on