SEC Football: LSU at Florida Rescheduled, Moved to Baton Rouge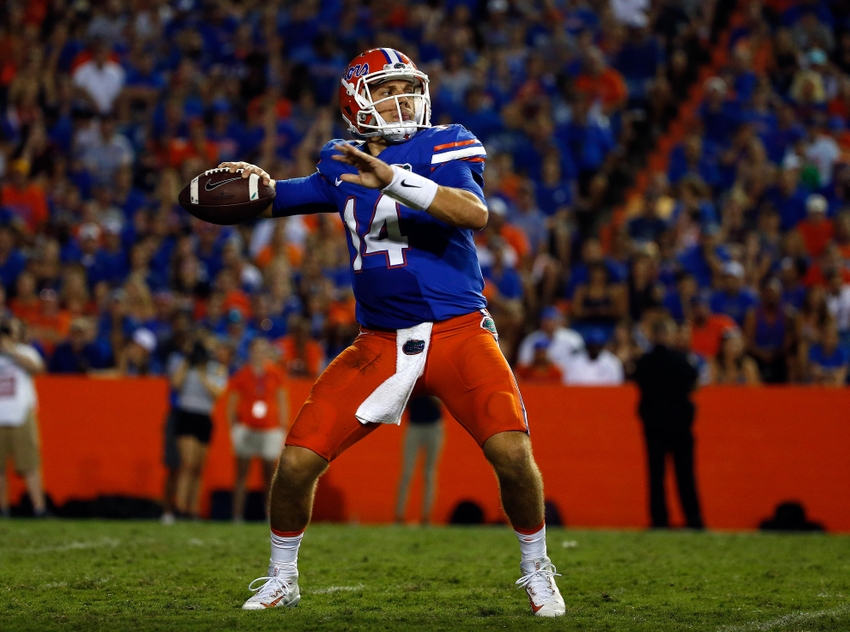 SEC Commissioner Greg Sankey announced just moments ago that the SEC Football game between Florida and LSU has been successfully rescheduled. The game, which was originally scheduled to be played last week in Gainesville, was postponed due to Hurricane Matthew. Now the game will take place in Baton Rouge on November 19th.
In exchange, the 2017 game, which was supposed to be in Baton Rouge, will now be in Gainesville. At first glance, this seems like a huge turn of events in favor of LSU. However, that is not necessarily the case. If the game had been played as originally scheduled, Florida would have been without starting quarterback Luke Del Rio. Hopefully, Del Rio's return will be enough to offset the change of venue, and the game will be competitive and entertaining.
More importantly, this means that Florida and LSU will be eligible to compete in the SEC Championship game should they win their respective divisions. If a team does not play all eight of its scheduled conference games, then that team is disqualified from SEC Championship contention. Both Florida and LSU need help to win their divisions, but nothing is impossible at this point in the season.
Commissioner Sankey said of the situation, ""It was important for us to come to a resolution. Each university had its own set of concerns throughout this process, however existing SEC regulations did not provide an avenue to resolve conflicting issues in a more timely manner. As I have repeatedly said, this game needed to be played. In the end, I want to give credit to the University of Florida for making concessions to move this year's game to Baton Rouge."
More from Southbound and Down
This article originally appeared on