SEC Football: Game Balls: Top Performers from Week 10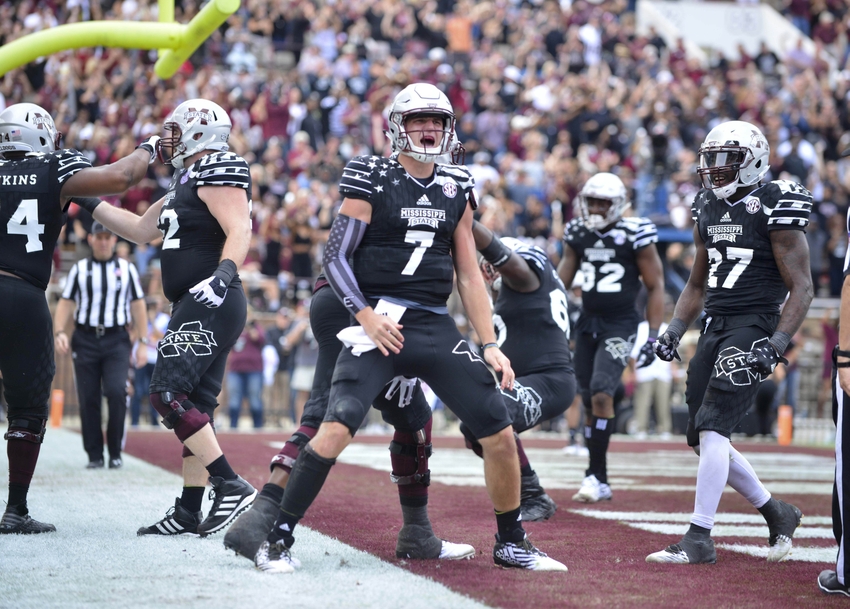 Hello there. Welcome to our weekly "Game Balls" column here at Southbound and Down. In this column, we will give you our picks for who the top performers on offense, defense, and special teams from SEC Football were this week. Though some overlap may occur, this is not a re-posting of the SEC's Players of the Week.
In addition to the top performer, we will also give you two "Honorable Mentions" for each category. If you are reading the article and think that someone was snubbed, or even omitted entirely, then please let us know in the comment section.
Below their names, I will attempt to tell  you a bit about the player's performance this week. That way you can see why I felt they deserved a Game Ball. But again, if you think someone else performed better, let us know.
This week there were several big games happening across the conference, and thus there were many players who performed at a high level for their teams. This did make it tough to decide who should get the "Game Balls" this week. Nevertheless, we here at Southbound and Down have powered through and will give you what you came to see.
Some players on losing teams perhaps deserve to be on this list. However, if a player can't lead his team to a win, then that is a pretty big knock against them. For a player on a losing team to make our list he must perform virtually flawlessly.
Well, without further ado, let's just dive on in. We will start with the offensive "Top Performer" and the two offensive "Honorable Mentions." Click on the handy link below to see who gets the offensive "Game Ball" this week.
Rawleigh Williams III faced a tough test this week, going up against a stout Florida defense. I think it is safe to say that he passed with flying colors. He carried the ball 26 times for 148 yards and two touchdowns on the day. And, most importantly, he led the Hogs to a big win.
Honorable Mentions:
I can't praise Jake Bentley enough. He just doesn't look like a true freshman out on the field. Will Muschamp's decision to remove his redshirt is looking like a brilliant one. He led his team to a nice win over Missouri this week.
On the day, Bentley completed 22 of his 28 passes for 254 yards and two touchdowns. In addition, he took care of the football, throwing zero interceptions. Bentley is going to be a star in the SEC before all is said and done.
Speaking of talented young quarterbacks, Mississippi State just so happens to have one of their own. Nick Fitzgerald was the man for the Bulldogs, leading them to a titanic upset over Texas A&M this week. He completed 18 of his 31 passes for 209 yards and two touchdowns.
Those are nice stats. However, Fitzgerald wasn't done. He also added 182 rushing yards and two more touchdowns. He is the dual-threat successor to Dak Prescott.
Defense: Darrell Williams, LB, Auburn
Auburn got all they wanted from Vanderbilt this weekend. One man responsible for making sure the Tigers got out with a win was sophomore linebacker Darrell Williams. Williams was a football-seeking missile all day.
He totalled 11 tackles, nine of which were solo. It was by far his most productive game of the season so far. He looks like he is going to be a good one.
Honorable Mentions:
Alabama's entire front seven was dominant against LSU. I thought about cheating and putting the entire front seven in this space. Instead, I elected to give it to one of Alabama's more unheralded stars, Ryan Anderson. Ryan Anderson is from Daphne, Alabama, and he is the outside linebacker who plays opposite superstar Tim Williams.
Though often overlooked among the Tide's bevy of talented pass-rushers, Anderson is one of the most talented and consistent of the bunch. Against LSU he racked up six tackles, including two half sacks. He also batted down a pass. Anderson will be missed next season.
While Anderson and the Tide front seven were bottling up Leonard Fournette, the secondary was busy blanketing the LSU receivers. One man who stood out back there was Minkah Fitzpatrick. Fitzpatrick had three tackles, one interception, and one pass defended.
It is perhaps worth noting that this was Fitzpatrick's first game at safety. He had previously played at corner and nickel. He took over the safety spot after the injury to Eddie Jackson.
Georgia had problems kicking field goals early in the season, but that issue appears to have been resolved. Blankenship kicked four field goals and one extra point against Kentucky. He successfully converted on all of his kicks. Blankenship accounted for 13 points on the day.
Honorable Mentions:
JK Scott is the best punter in the SEC, and perhaps even the country. He made his case for that against LSU. Scott punted five times, for an average of 51.6 yards per attempt. He had a long of 66, which is his longest of the season so far.
Christian Kirk only returned one punt on Saturday. However, he certainly made the most of his lone opportunity. Kirk raced 93 yards for a touchdown. Texas A&M lost the game, but it was no fault of Kirk's. He also added a receiving touchdown.
Thank You!
Thank you so much for reading. I hope you enjoyed the article. If so, be sure to like us on Facebook and follow us on Twitter. Also, share your own top performers in the comments below. Finally, check in again next week to see who gets a "Game Ball" in Week Eight.
More from Southbound and Down
This article originally appeared on