Season-opening test will either boost TCU's playoff campaign or ruin it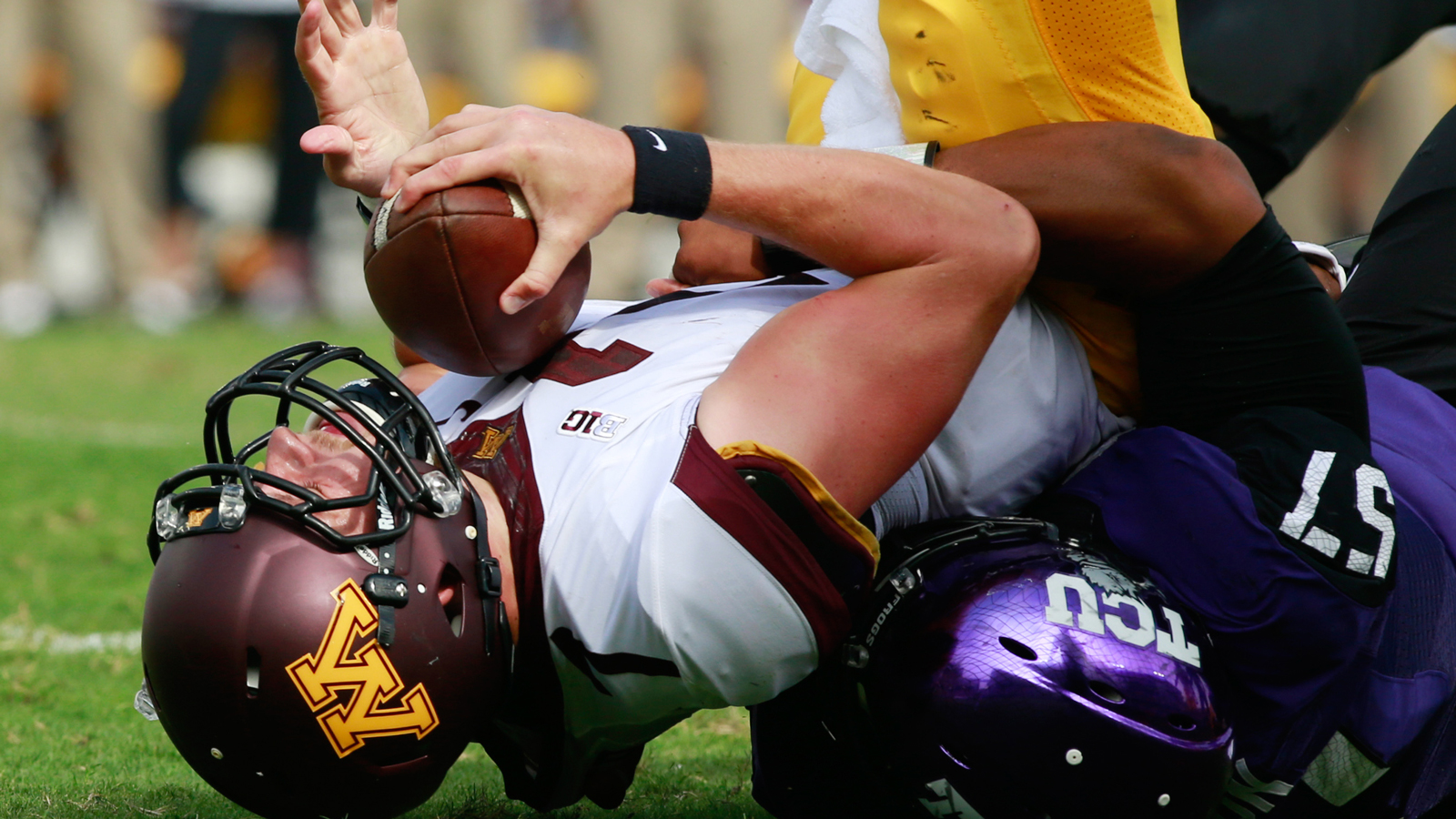 Here's what the college football world knows about the 2015 TCU Horned Frogs: They'll start the season ranked in the top five in the nation, and probably the top three; they'll boast a dynamic offense from the get-go, and a defense that will need some time; and their season-opener at Minnesota stands to be a dogfight that will either jumpstart their playoff campaign or douse it.
Talk about pressure.
TCU's 30-7 victory last season over the Gophers in Fort Worth was long hailed as the deciding factor that kept the Frogs ahead of Baylor in the College Football Playoff rankings until the final poll, despite the Bears' head-to-head victory over TCU.
Minnesota could be ranked near the bottom of the top 25, or at least in the others receiving votes category, so it's also not as though TCU is getting a Big Ten cupcake. Add that the game is the Gophers' home opener, that it's a primetime Thursday night (Sept. 3) kickoff on ESPN, plus the revenge factor from last season, and this shapes up as a whale of a test for TCU.
If the Frogs get the win, they'll be set up for a potential 7-0 start entering a bye week and the grueling stretch run.
TCU's other two non-conference games are both at home and both are practically gimmes against Stephen. F. Austin and SMU.
From there, TCU begins Big 12 play against Texas Tech in Lubbock, Texas in Fort Worth, Kansas State and Iowa State.
Without a Minnesota victory, wins against the Big 12's lighter weights won't amount to much when it comes to the College Football Playoff selection committee. It would render all the hype leading into the season as just that.
(h/t Dallas Morning News)
Photo Credit: Tim Heitman-USA TODAY Sports