Scarlet Knights lead for New York WR prospect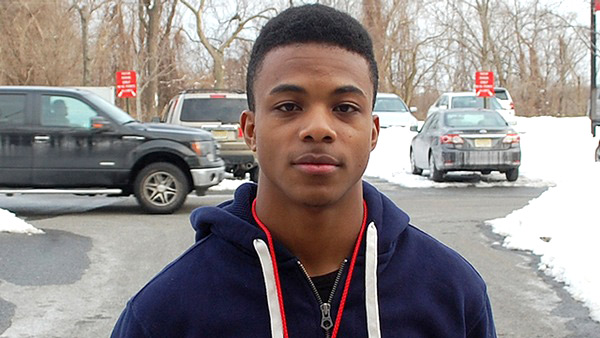 Taysir Mack has offers from schools in the ACC, AAC and MAC, but a Big Ten opportunity is sticking out as his recruitment continues.
The three-star receiver prospect from Brooklyn (N.Y.) Grand Street told Scarlet Report his leader is Rutgers, though he gave no indication when he will make a verbal commitment.
"It's been an amazing process," he told the site. "The recruiting process has been unbelievable. I have my sister at Rutgers and my teammates going there. They're all encouraging me to go through recruitment and make the best decision for me. Yes, they're telling me about Rutgers, but they want me to pick a school for my own reasons."
Buffalo, Connecticut and Syracuse have also offered Mack, who is listed 6-foot-2, 183 pounds by Scout.
(H/T Scarlet Report)
Photo credit: Scout.com