Saban: Uptempo offense forcing changes to recruiting, eliminates 'specialty' players/defense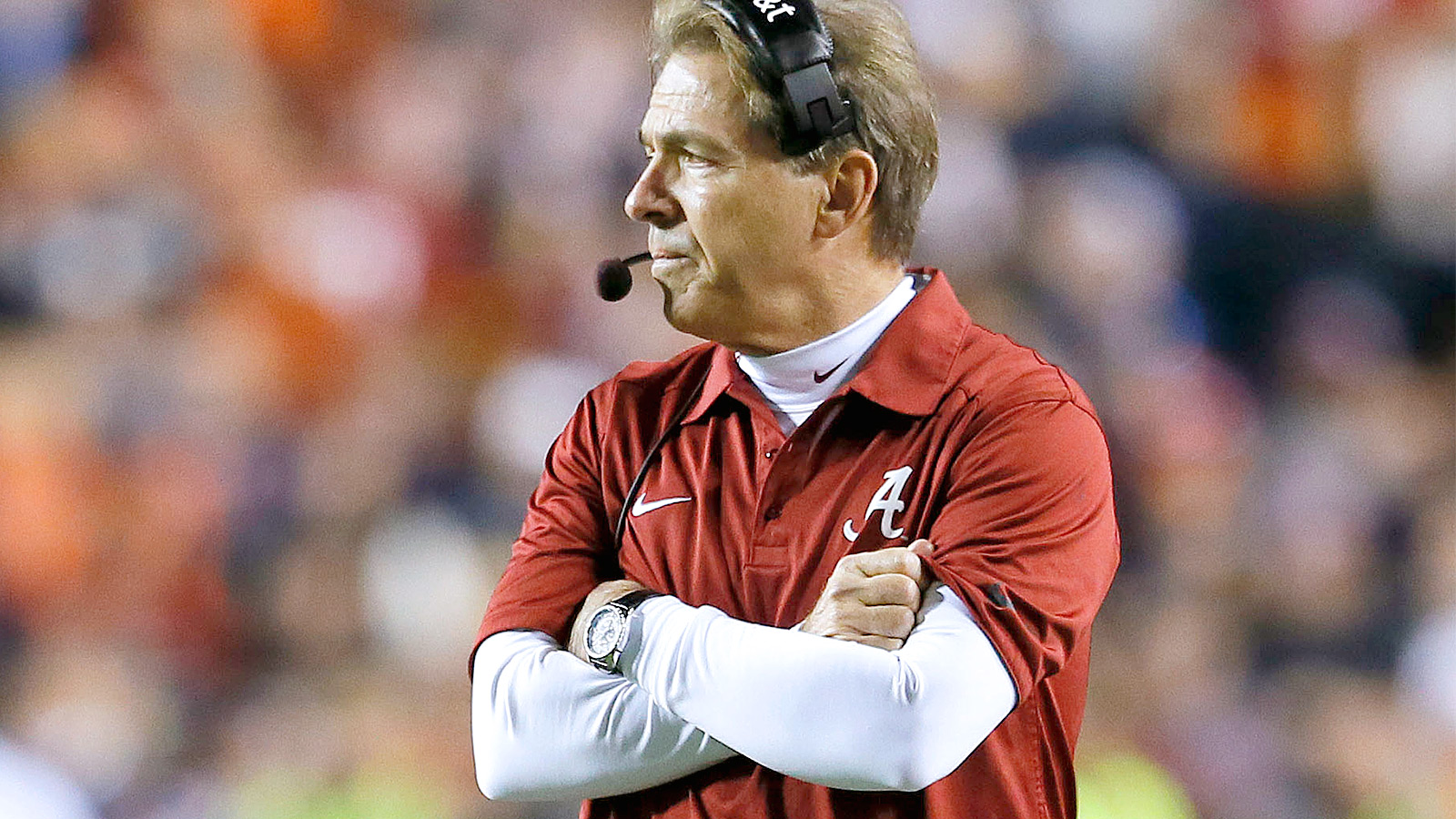 The Wednesday edition of SEC Media Days brings us Alabama Day with Nick Saban starting the day's events from the podium. One of the topics brought up by the Tide's coach during his opening statement was pace of play in college football.
Saban was then asked how the pace of play had affected his defensive philosophy at Alabama and the coach gave some very insightful answers on the topic.
"I think it's affected it tremendously," Saban said. "Being an old NFL guy, the way you play defense in the NFL you play a lot of specialty defense because everything is based on situations. What pace of play has done to the college game does not allow you to do that. So you basically have to play the same players in every situation because if you do play situation defense and you are allowed to sub players in that particular situation, you can't get the players out of the game."
According to Saban, the current rules dictate what type of players Alabama recruits and presents unique challenges on the defensive side of the ball for the college level at this time.
"It affects how you recruit. You can't recruit as many specialty players and you have to be able to match up in all circumstances and situations teams that actually play that way which is more difficult. I don't think there's any question it's more difficult to play defense and I think that's why you see more points being scored and I don't think that trend is going to change anytime soon."
Saban makes some very good points, however the high powered offenses of the college game help their product stand out from the NFL and make for fun more watchable games in the eyes of many college fans. The college game would be wise to not mimic the NFL in every rule and practice and perhaps pace of play is one area the college game should deviate from the pros.