Saban: Alabama players tried not to get hurt in Sugar Bowl
By Matt Hladik
Alabama head coach Nick Saban is on the dais at SEC Media Days in Hoover, Ala. this morning. One of the topics Saban has touched on is the NFL's calendar for delivering draft grades to college players.
According to Saban, Alabama's players received their draft grades on Dec. 15, and the timing had a direct correlation with how the team played in its Sugar Bowl loss to Ohio State in the College Football Playoff in early January.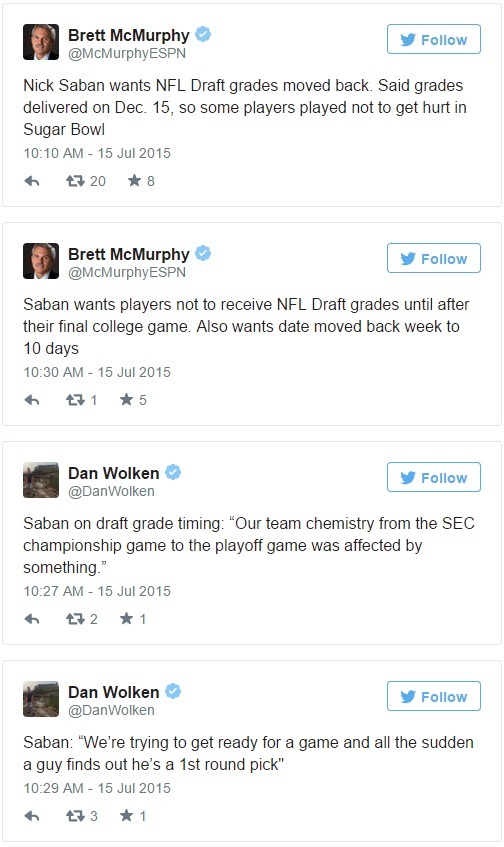 There you have it. Somehow we don't think many people will be shedding tears over Saban's plight, however.
More from College Spun: