Rudock, Morris readying for QB competition at Michigan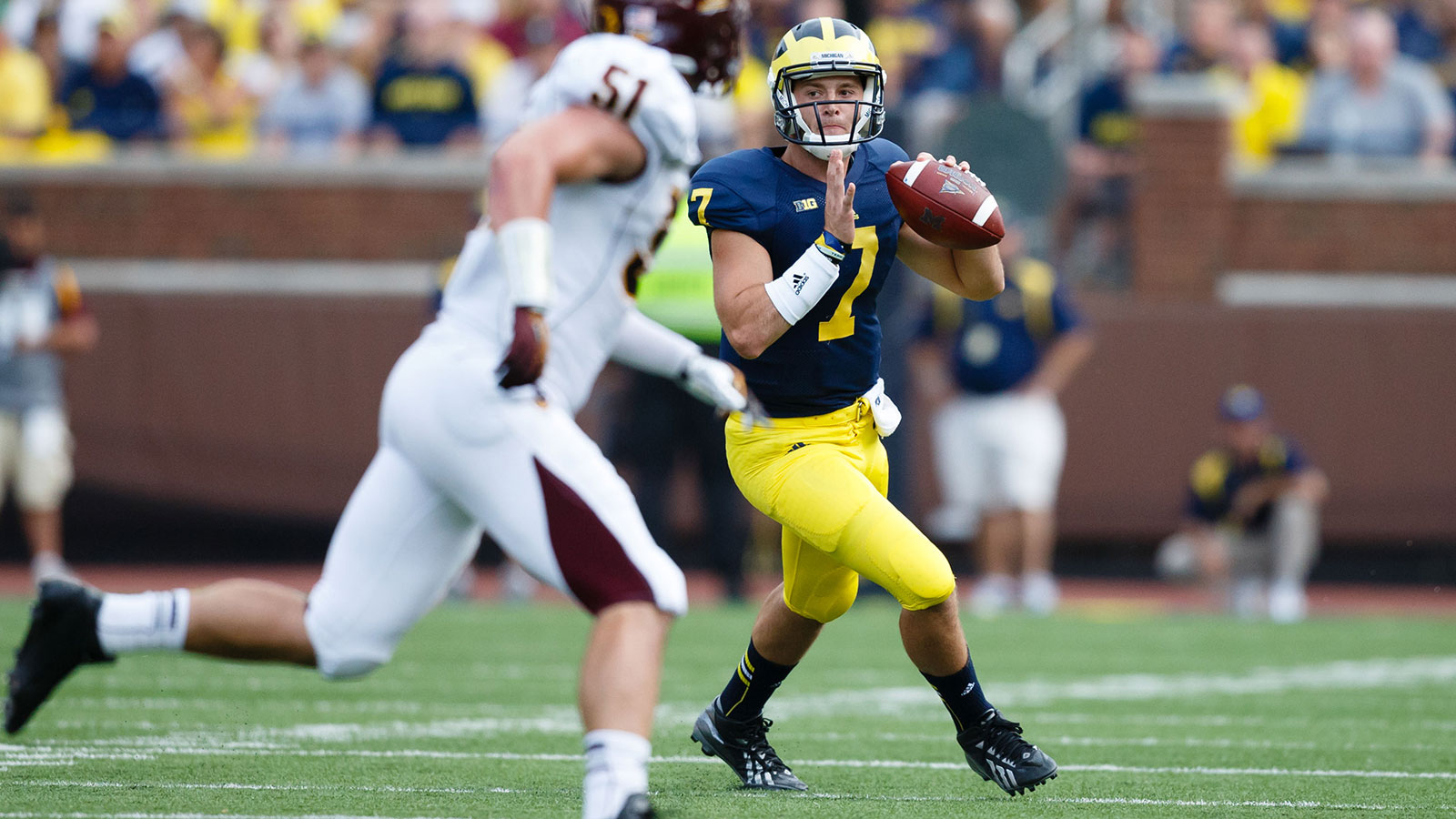 Jim Harbaugh has been tight-lipped about his pending quarterback competition, but two of the main competitors had things to say about the situation during Michigan's quarterbacks camp over the weekend.
Jake Rudock has two years of experience as the starter at Iowa under his belt, but he has no experience playing with the players on the Wolverines roster, so he has concentrated on getting to know them since arriving in Ann Arbor a little more than a month ago.
"Right now I'm not really focused on (who will be the starter)," Rudock said, per the Detroit News. "I'm just focused on meshing with the guys, understanding them. Every guy responds differently. Some guys need a little encouragement, some guys need a little kick in the butt. It's been a lot of fun (being here). All the guys have been really receptive. Everyone wants to win here. That's the biggest thing I've noticed just being on campus for five weeks."
And what about Shane Morris, the junior with the rocket for a left arm who was the top performer among the quarterbacks in Ann Arbor in the spring? He seems to have a rather matter-of-fact view at this point.
"It's my job to lose," Morris told reporters. "They brought a bunch of guys in to compete, take my spot, but that's my mentality right now."
(H/T Detroit News)