Richt confirms Georgia is recruiting UVA transfer QB Greyson Lambert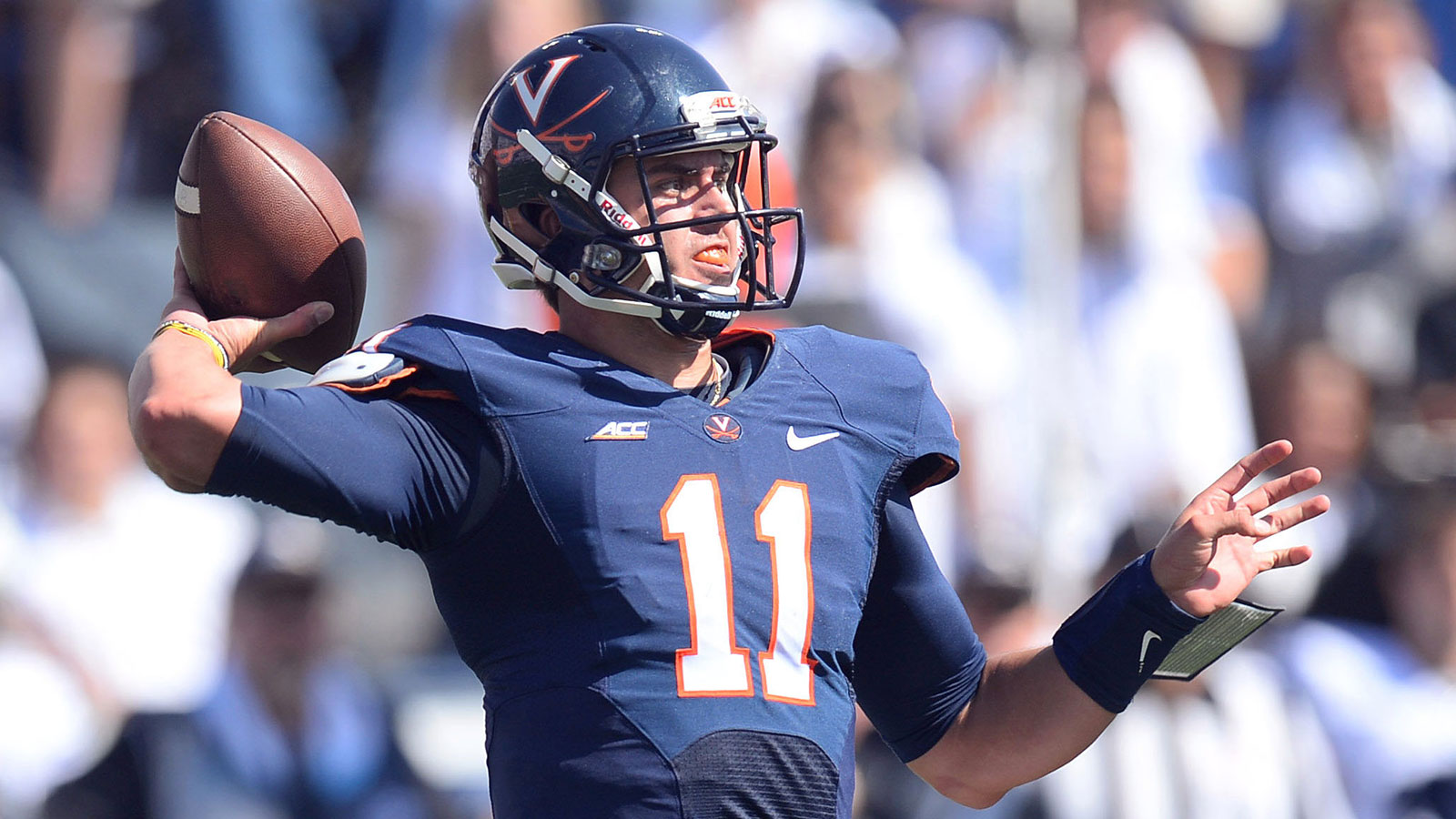 With the news of former Virginia Cavalier starting quarterback Greyson Lambert's intension to transfer following earning his undergraduate degree from the school, initial reports indicated Georgia sought out permission to speak to the quarterback.
While speaking to The Atlanta Journal-Constitution, Mark Richt recently confirmed those reports.
"It's just like I've said all along: First of all, everybody's gotta compete with whoever's there. We recruit every year," Richt said. "It's an interesting dynamic of the timing. But it's really not a whole lot different than recruiting anybody. Every year we recruit. Every year we bring in guys. Every year you go compete for your job and win it."
The Bulldogs recruited Lambert, who is a Georgia native, out of high school before he ultimately chose to attend Virginia. While many may perceive the team's recruitment of Lambert as an indictment of the quarterbacks presently on the roster, Richt is justifiably concerned entering the season with only three scholarship quarterbacks on the roster.
"To me, having three is a small number on scholarship," Richt said. "It's just like at any position, if you've got guys that are interested in your school you spend time with them, talk to them and see if it's a good fit. I mean, everybody's gotta compete for their job, and that's true for all sports. So this is really no different."