Report: Shea Patterson will play against Texas A&M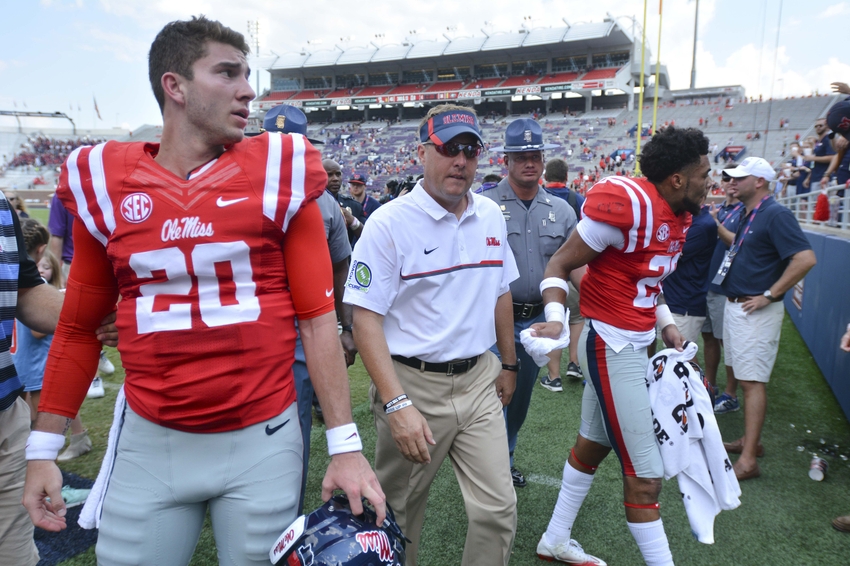 According to Barrett Sallee of Bleacher Report Shea Patterson will be starting against the Texas A&M Aggies.
Well, we finally got our answer it appears. On the eve of the SEC matchup, Barrett Sallee of Bleacher Report has reported that Shea Patterson will be playing and appears to be starting against the Texas A&M Aggies.
Hugh Freeze and the Rebels have been looking for a replacement for Chad Kelly after he went down with a torn ACL and torn lateral meniscus.
The debate on whether to start Patterson or Pellerin has been raging within Rebel Nation for a week now, and it appears we have an answer.
Freeze had mentioned the possibility of playing Evan Engram, Markell Pack, or Jeremy Liggins at quarterback this weekend.
Ole Miss playing Patterson goes against my personal wishes for the quarterback's development, but many fans are excited about the possibility of the 5-star QB playing against the Aggies.
The Rebels will face the Aggies on Saturday night in College Station in front of a 100,000+ crowd.
More from Ole Hotty Toddy
This article originally appeared on