Report: No issues for Pryor practicing with Browns at Ohio State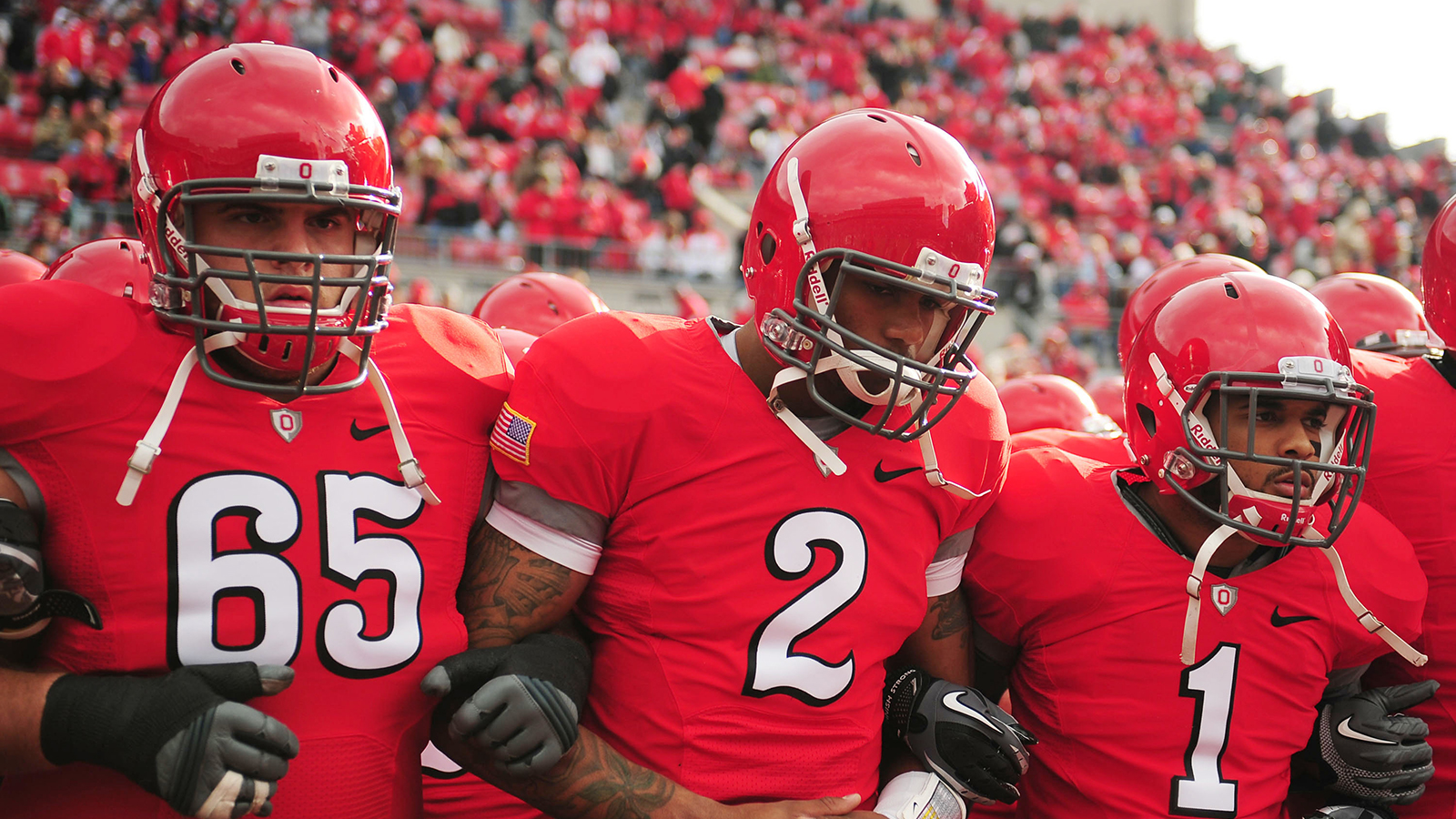 News of the Browns acquiring Terrelle Pryor on waivers from the Bengals brought with it not only questions of whether or not he can make the team but also if he would be allowed to take part in their scrimmage scheduled for Ohio Stadium in August.
The Columbus Dispatch reports the former Ohio State quarterback who recently decided to try his hand as an NFL receiver should not be sidelined by a five-year disassociation from the program that was part of the fallout from an NCAA extra-benefits scandal.
"It is our understanding that there is no issue," Ohio State director of athletics Gene Smith told the Dispatch.
That does not come as a big surprise as the function of the ban always seemed like mostly a PR move anyway — more akin to retroactively vacating victories than a real punishment like a postseason ban.
Ohio State had to announce the disassociation at the time to indicate it did not condone Pryor's actions, which included trading team memorabilia for cash and discounted tattoos. It was a face-saving move undertaken as the NCAA's investigation continued and the punishment phase was still to play out.
With that all in the rearview mirror, it hardly makes sense to worry about something like that now, especially considering the scrimmage was scheduled before Pryor became part of the team.
(H/T Columbus Dispatch)