Report: LB Randy Ramsey not expected back with Arkansas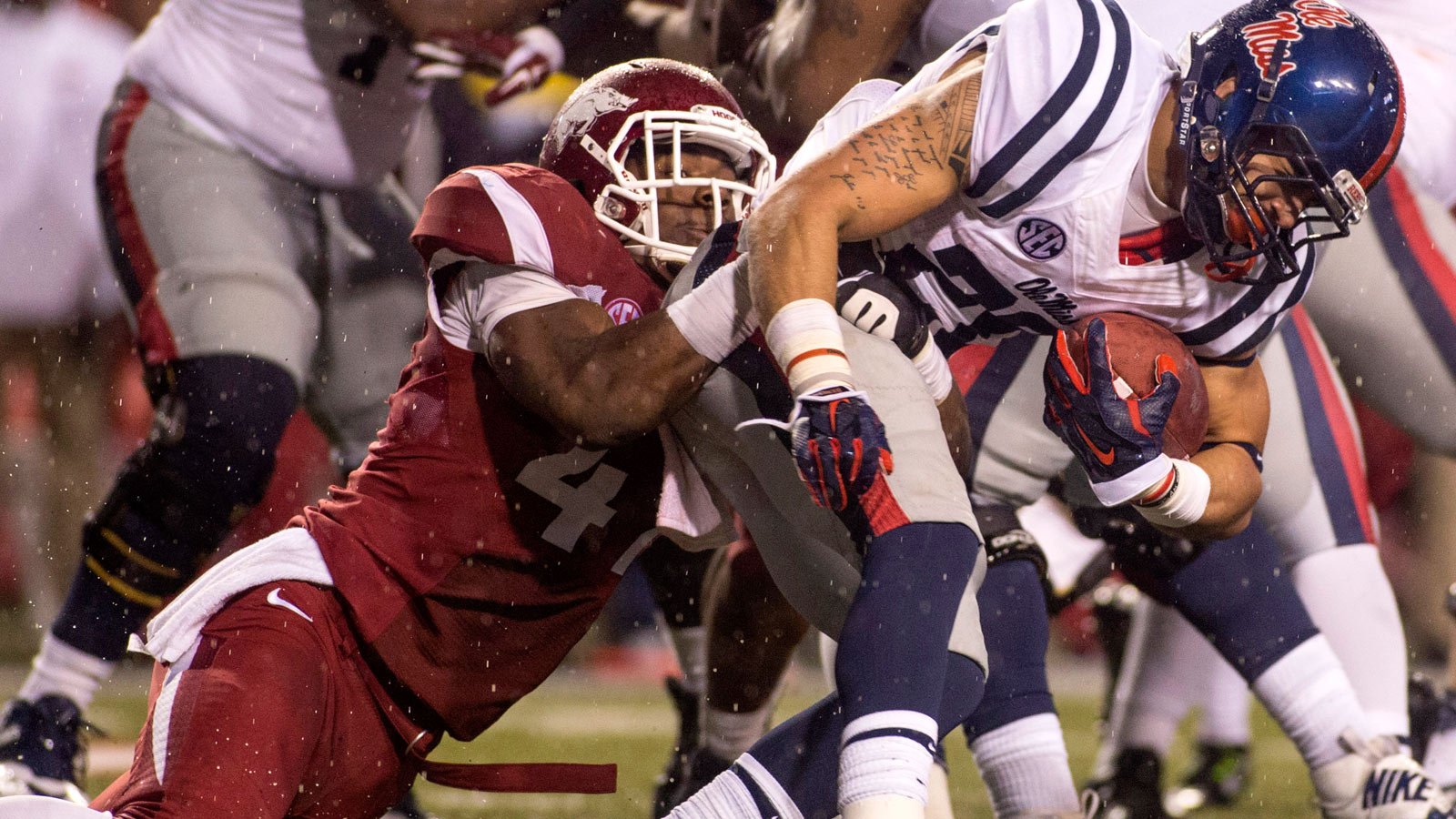 Sophomore Randy Ramsey appeared in seven games last season, starting one, for the Arkansas Razorbacks last season, however his career in Fayetteville is likely over Bret Bielema told the Northwest Arkansas Democrat Gazette.
"Randy Ramsey is not with us right now and I don't think he'll be with us," Bielema said. "There are certain things that happened to him that took it out of my hands, actually."
The Razorback coach continued: "It's NCAA and University of Arkansas guidelines that you have to pass a certain number of hours to get where you need to be, and obviously he didn't make that."
With Ramsey now longer with the team, and only two linebackers signed in the Hogs last recruiting class, the position's depth could be an issue heading into the season. Expect the team to recruit more linebacker prospects in 2016 to alleviate any depth concerns that may occur due to Ramsey's departure this offseason.