Red Raiders 'hopeful' senior P Symmank can return this week; Kingsbury addresses penalty concerns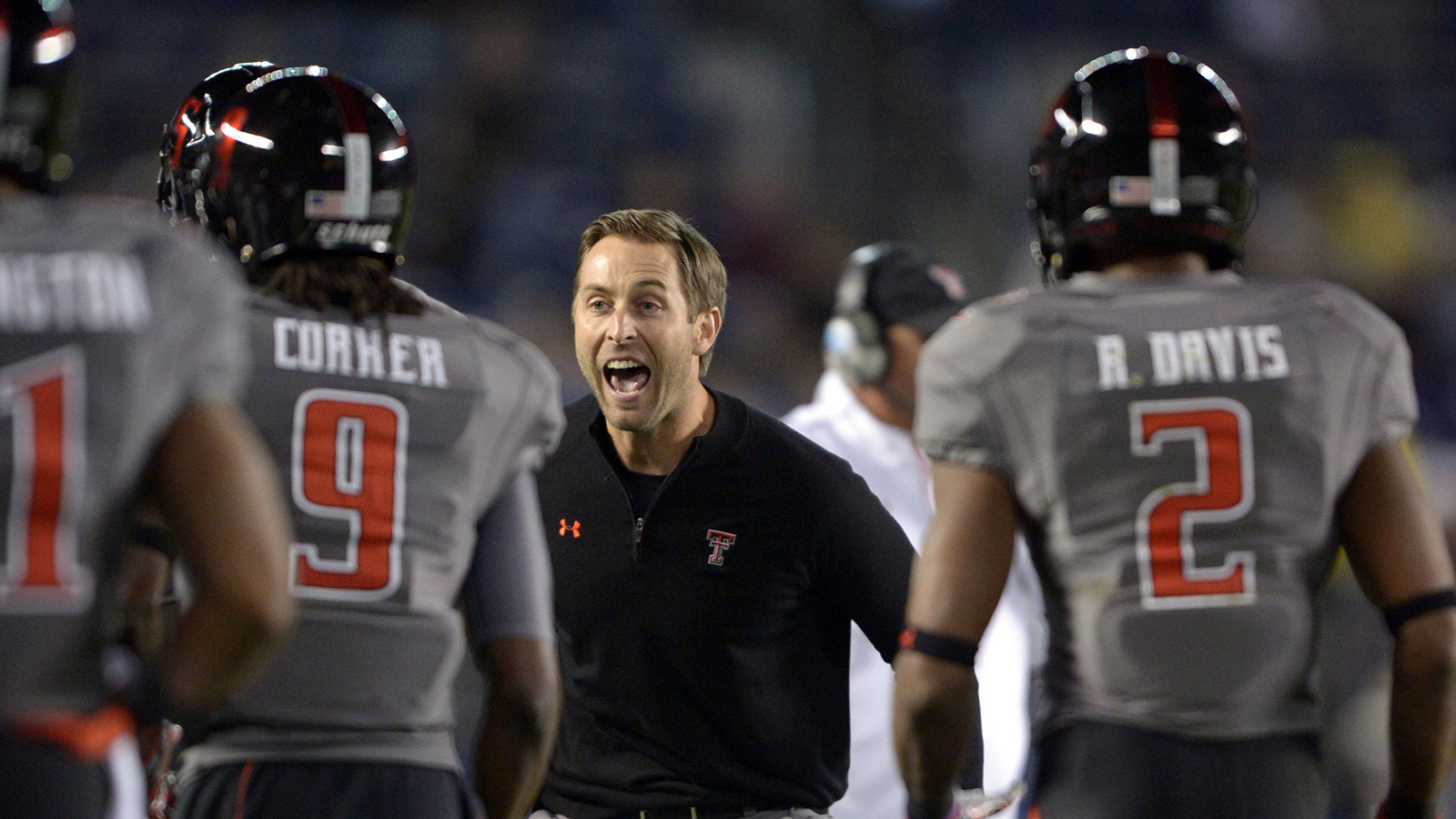 Texas Tech prides itself on not punting often, as they have one of the most efficient and explosive offenses in the country. But punter Taylor Symmank has been injured, and he's been missed. Kliff Kingsbury hopes he can return this Saturday.
"We're going to kick him this week in practice and see if he can go," Kingsbury said. "We're hopeful. But until we see him throughout practice, we won't know."
One of the only things that gets in Tech's way is penalties. Kingsbury knows his team needs to be more disciplined, and that's been a point of emphasis this week.
"We're working on it. It's something that we have a punishment in place. When you have a senior team captain do it in that situation, it's out of the ordinary and something that obviously needs to be addressed."
(h/t Dallas Morning News)