Recruiting: Buechele is star of '16 with plenty of room to add big names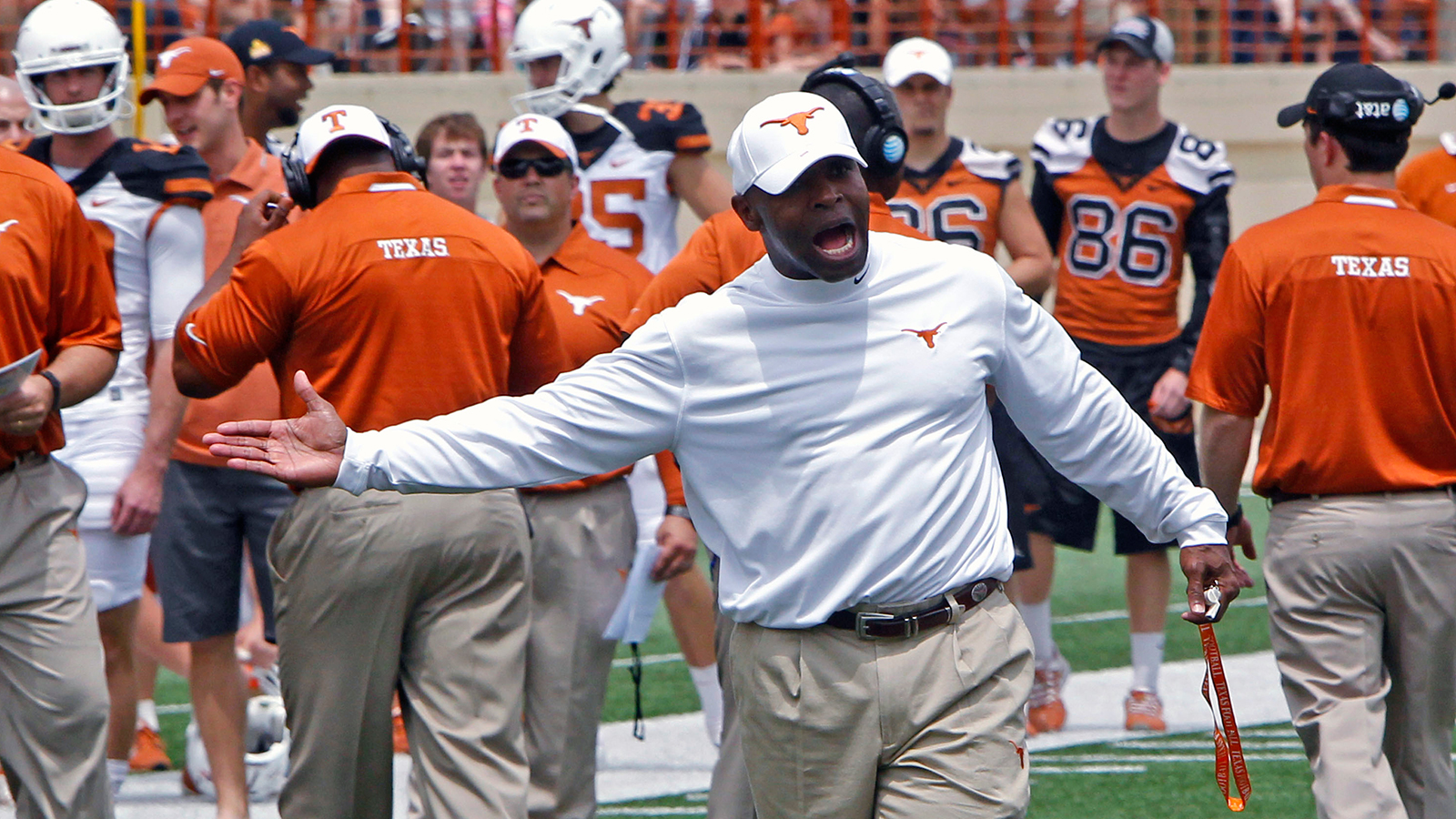 There's been plenty of angst inside Texas chat rooms about the stagnant nature of Charlie Strong's 2016 recruiting class.
It consists of four players, and it has for a while now, with quarterback Shane Buechele serving as the face of the class. Buechele has real promise is likely to remain the face of the class no matter happens.
But should it be worrisome that Strong has received commitments from only four players?
The first thing to recognize is that Charlie Strong is not Mack Brown, who routinely had his nationally touted classes sewn up well in advance.
For starters, many players are no longer pledging so early, but instead are taking more time decide, often with more choices to choose from, particularly in the Big 12 with the rise of TCU and Baylor challenging stalwarts Texas and Oklahoma for the best players.
Second, Texas fans need only look back to February and the flurry of commitments Strong nailed down at the recruiting buzzer.
Strong's approach, as ESPN's Jeremy Crabtree suggests, is to build a solid foundation and then chase high-profile recruits down the stretch.
Although Strong has just the four recruits for 2016, it is a strong foursome that builds such a foundation. Three of the four are rated as four-star recruits.
Strong has a commitment from 6-foot-4 wide receiver Collin Johnson, the younger brother of 2015 recruit Kirk Johnson and son of former Longhorns great Johnnie Johnson. Also on board is wide receiver Reggie Hemphill-Mapps, a 6-1 prospect out of Manvel, Texas.
Three-star linebacker DeMarco Boyd, younger brother of 2015 recruit Kris Boyd, rounds out the four-man class to-date.
Would Strong like to have more players in the commit category? Perhaps. Is it a reason to panic?
Hardly.
This isn't Mack Brown's Texas anymore. Get used to recruiting battles going down to the wire.
(h/t ESPN)
Photo Credit: Michael Thomas/AP