Rawleigh Williams III Earns SEC Player of the Week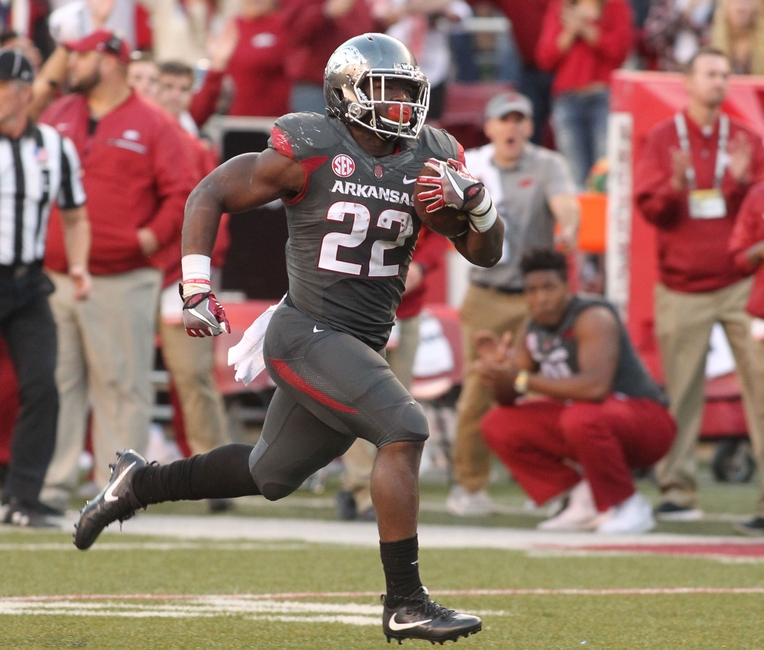 Arkansas running back, Rawleigh Williams III received the co-offensive SEC player of the week after he helped lead the Hogs to a big upset of number 11 Florida.
Last season, Rawleigh Williams took one of the worst looking injuries I've seen. When your coach says, "He can move his fingers now", you know it was a terrible injury. Williams had to be carted off the field after a neck injury almost killed him.
Many times when a player takes any kind of injury, they never come back the same. With Williams, he was lucky to live, much less walk, however, he wasn't about to give up. During the offseason, Williams bounced back and did something that very very few people do in his situation. He came back better.
Coach Bielema was talking about Williams in the offseason saying things like, "He has gotten a little quicker" or " He's more physical." At the time I was thinking that was some coach speak trying to comfort the fans and to make Rawleigh feel good. Nope. It was true. The guy who had to have emergency surgery to live came back faster or more brutal.
For Rawleigh to come back and give his all for his team and coach is very telling. Bielema leads and inspires these young men to do things above and beyond the realm of athleticism. Rawleigh is proof of that.
This is the SECOND time this season Williams has earned the honor of SEC offensive player of the week. His first came after the upset to TCU on the road. As an Arkansas fan, I couldn't be more proud to have someone like Rawleigh on the field wearing a Razorback jersey. Congratulations to an amazing young man. Woo Pig!
More from Razorbackers
This article originally appeared on