Rapid Reaction: Syracuse lets one slip away against South Florida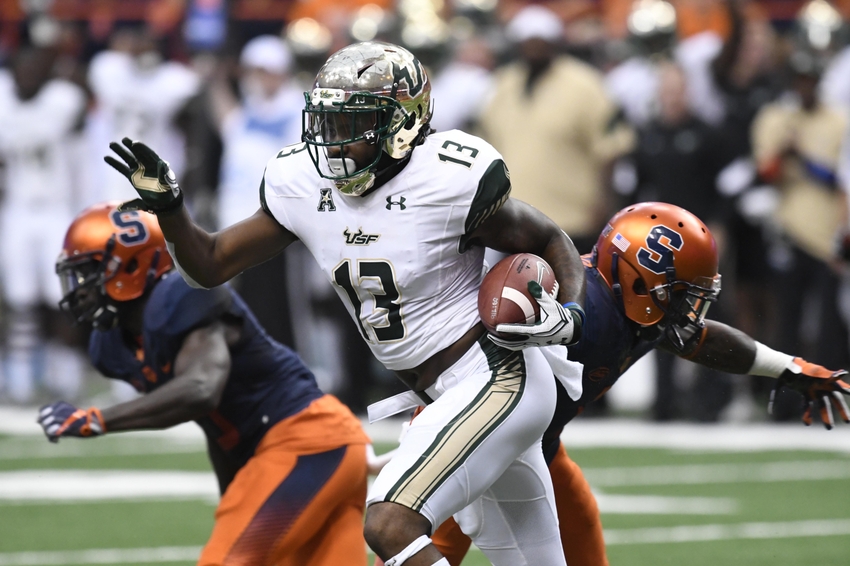 The Syracuse Orange came into this game expecting a shootout. Unfortunately they couldn't keep up, despite a 17 to nothing lead in the first quarter.  
The Syracuse football team entered this game with uneven expectations. Coming off a blow-out loss to Louisville on their home turf was unnerving.
Sure there was some relief after seeing what the Cardinals did to the Florida State Seminoles. But ultimately with the breaking news last night about safety Antwan Cordy and cornerback Juwan Dowels, the morale was low.
Sources have confirmed that S Antwan Cordy and CB Juwan Dowels are both out for the season. Devastating losses for Cuse defense.

— InsideTheLoudHouse (@LoudHouseFS) September 16, 2016
That quickly changed when the Orange came out of the gates with a 17 to nothing lead in the first quarter. That's when the narrative of the game changed for Syracuse.
They entered the game thinking this one would be tough. Then Syracuse was teased with a huge lead which created a sense of hope.
Then the Orange allowed the South Florida Bulls to score 28 unanswered. While the Bulls continued that momentum and finished the game on a 45 to three run.
Who knows how many games the Orange are going to win this year. But Syracuse knows this is one they could've had, something they won't be able to say too often this season.
And that's the problem, this became a very winnable game that the Orange let slip away. This game could very well be the difference between making a bowl game or not.
At least the Orange had their highest attendance so far this season. Even if it was only 32,288 people, try to let that one sink in.
Up next for Syracuse is another winnable game on the road against the University of Connecticut. The Huskies beat the Virginia Cavaliers earlier today 13 to 10.
After that they play their next "skin" game against the Fighting Irish at MetLife. Which means they won't return to the Carrier Dome for nearly a month when they welcome the Florida State Seminoles on October 15th.
More from Inside the Loud House
This article originally appeared on