Ranking the Three Worst Losses of College Football Week 8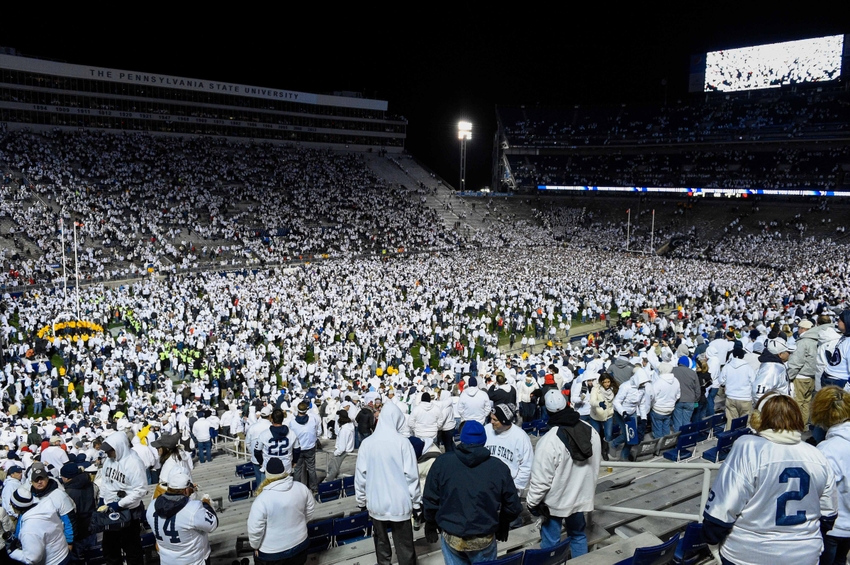 Week 8 of college football is in the books. Which three losses stood out this weekend as the worst of the worst?
As we continue to close in on the last month of the college football regular season, each loss is becoming more and more deadly for a lot of teams in the hunt of their season long goals.
Several teams experienced that this past weekend. Other teams may not have had a loss that ruined their goals (because they were already a long shot) but suffered embarrassing losses that could put them on this list.
With each week we are seeing the pressure get to teams who are on the cusp of doing something special. We are seeing the college football landscape change dramatically week to week and this week, these losses drastically changed the outlook.
Just missing the cut this week was Miami who suffered their third straight loss after a 4-0 start. South Florida who saw their AAC East lead disappear with a loss to Temple. Missouri who even though they were 2-4, shouldn't lose to Middle Tennessee and lastly, Michigan State who is now 2-5 and probably not going to a bowl game.
Now for the losses that looked the worst this weekend.
3. Arkansas Loses to Auburn
This loss is on here for in which the matter the Arkansas Razorbacks lost to Auburn on Saturday. They were stampeded 56-3 by the Tigers. Arkansas came in ranked 17 with Auburn at 21. It was an embarrassing effort.
Arkansas wasn't going to win the SEC West or make the playoff, but they were 5-2 and with a chance to put up a real great season. However, a loss like this one is the type that could easily snowball into an avalanche.
Auburn rushed for a whopping 543 yards net rushing. Arkansas? They had 25 net rushing yards. Auburn averaged 9.2 yards per play and just dominated the line of scrimmage all game. It was as if Arkansas was a mid-major team or something.
It's got to be the worst loss in terms of embarrassment in Arkansas in quite some time. It certainly was enough for the Razorbacks to find themselves on our list of the worst losses this weekend.
2. Houston Loses to SMU
Houston already had a tough loss this season with their loss to Navy the other week, but they were still somewhat alive in the AAC race and New Years Six bowl race, just as long as they won out and Navy lost two conference games.
Well, now Navy needs to lose three conference games in the final month of the season and Houston may even lose again themselves.
The 38-16 loss to the 2-4 SMU Mustangs was as dreadful as they could come. Even now at 3-4 it is going to be hard for SMU to go to a bowl. So, losing to a non-bowl team is even worse for the Cougars.
Gone is all of the aspirations and dreams. Gone is some of Tom Herman's value as a big name coaching hire. Gone are the Cougars.
Maybe next time, Herman should watch what he says about a rival so it doesn't come back to bite him.
1. Ohio State Loses to Penn State
The number two team in the nation fell victim to the whiteout in Happy Valley and lost in dramatic fashion on Saturday. As many of you know by now, the Nittany Lions blocked a field and returned it all the way for winning score in the 24-21 victory.
The loss makes things a lot harder for Ohio State now. If they were unbeaten and lost to Michigan in a close game then their was still a chance they could maybe make the top four. Now they must win out and win that showdown in November. Now they need help from other teams too. Fellow one loss Louisville is ahead of them in the polls now. Also undefeated Baylor and West Virginia are behind them and will leap them if they go unbeaten.
The road is not closed for the Buckeyes to make the final four, but the road is a lot for muddy now. There is no more clear path and they don't really control their own destiny now, even with a win over Michigan.
They aren't playing great football right now, as quite frankly this should have been their second consecutive loss as they nearly lost to Wisconsin last week.
The Buckeyes take the crown as the worst of the worst of this week in college football. They were the first major domino to fall in what should be a wild last month  of the season.
This article originally appeared on