Ranking the 10 best quarterback's in the history of the ACC
Anthony Messenger/FanSided via Rubbing the Rock

Fansided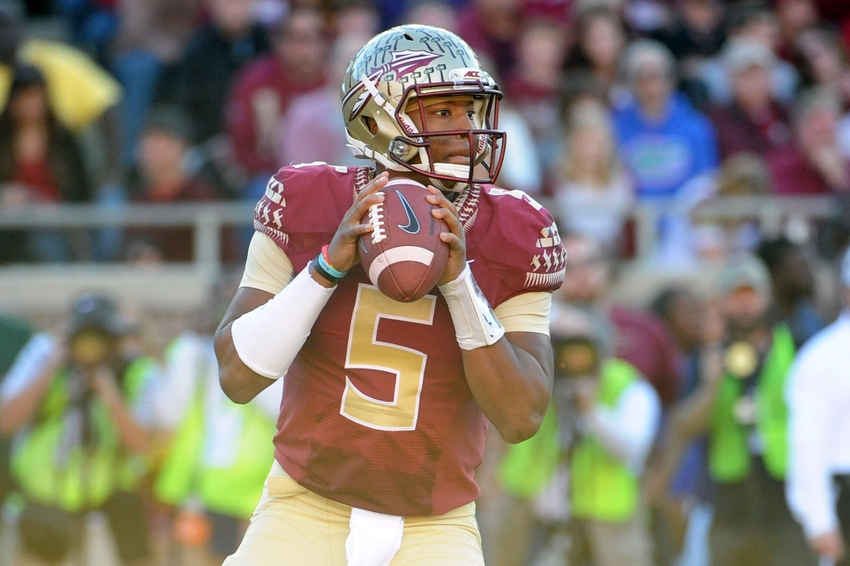 With Florida State defeating Michigan in the Orange Bowl and Clemson taking down Alabama in the National Championship, the ACC is riding high as a conference. Today we wanted to take a look at the 12 best quarterbacks to ever play in the ACC.
Conference realignment has worked out quite well for the Atlantic Coastal Conference, throughout its history. Adding Miami, Virginia Tech, and Boston College in 2005 provided the conference with three programs rich in tradition. The ACC chose to expand again in 2012, adding Syracuse, Pittsburgh, and Louisville, which has already payed off, i.e. Lamar Jackson, Louisville's Heisman trophy winning quarterback.
The ACC has placed at least one team in the College Football Playoff's since the format began being used in 2015. Also, a team from the ACC has played in the three of the last four National Championships, winning it twice in that same span of time. It is clear that the ACC stands among the best in College Football, without further ado, here are the 12 best quarterbacks to ever play in the ACC.
Quarterback's 10-7
10. Russell Wilson, NC State (2008-2010)
Russell Wilson was a two sport athlete during his time in Raleigh, doubling as a short stop on the NC State baseball team. While Wilson only played at NC State for three season, he was very productive throwing for 8,545 yards, 76 touchdowns and rushing for 1,083 yards and 17 touchdowns.
9. Philip Rivers, NC State (2000-2003)
The Wolfpack program is well represented on this list. Philip Rivers was the unquestioned leader of the NC State program in the early 2000's, setting an NCAA record with 51 consecutive starts. Rivers was named ACC Freshman of the Year in 2000 and went on to be named ACC offensive Player of the Year, and ACC Player of the Year as a senior. Over his four years in Raleigh, Philip Rivers completed 63.6 percent of his passes for 13,484 yards and 95 touchdowns. NC State honored Rivers by retiring his jersey before the final home game of his career.
8. Chris Weinke, Florida State (1997-2000)
Chris Weinke was an accomplished athlete overall, playing professional baseball for the Toronto Blue Jays organization for six years before playing football at Florida State. Weinke was a three year starter in Tallahassee, going 32-3 over than span. In 2000, Weinke lead Florida State to their first undefeated season and a National Championship victory over Michael Vick and Virginia Tech. That same season Weinke won the Heisman Trophy, Davey O'Brien award, and Johnny Unitas Golden Arm Award. Over his three seasons at Florida State Chris Weinke threw for 9,839 yards and 79 touchdowns.
7. Tajh Boyd, Clemson (2010-2013)
Tajh Boyd helped build Clemson into the powerhouse that it is today. The former US Army All-American was a three year starter at Clemson, leading the Tigers to consecutive BCS bowl victories as a junior and senior. The Tigers won at least 10 games in each of Boyd's three seasons as a starter. As a junior, Tajh Boyd was named ACC Player of the Year. Clemson's recent string of success at quarterback began with Boyd, who threw for 11,904 yards and 107 touchdowns over his career in the orange and purple. Boyd currently holds the ACC and Clemson career passing touchdowns record.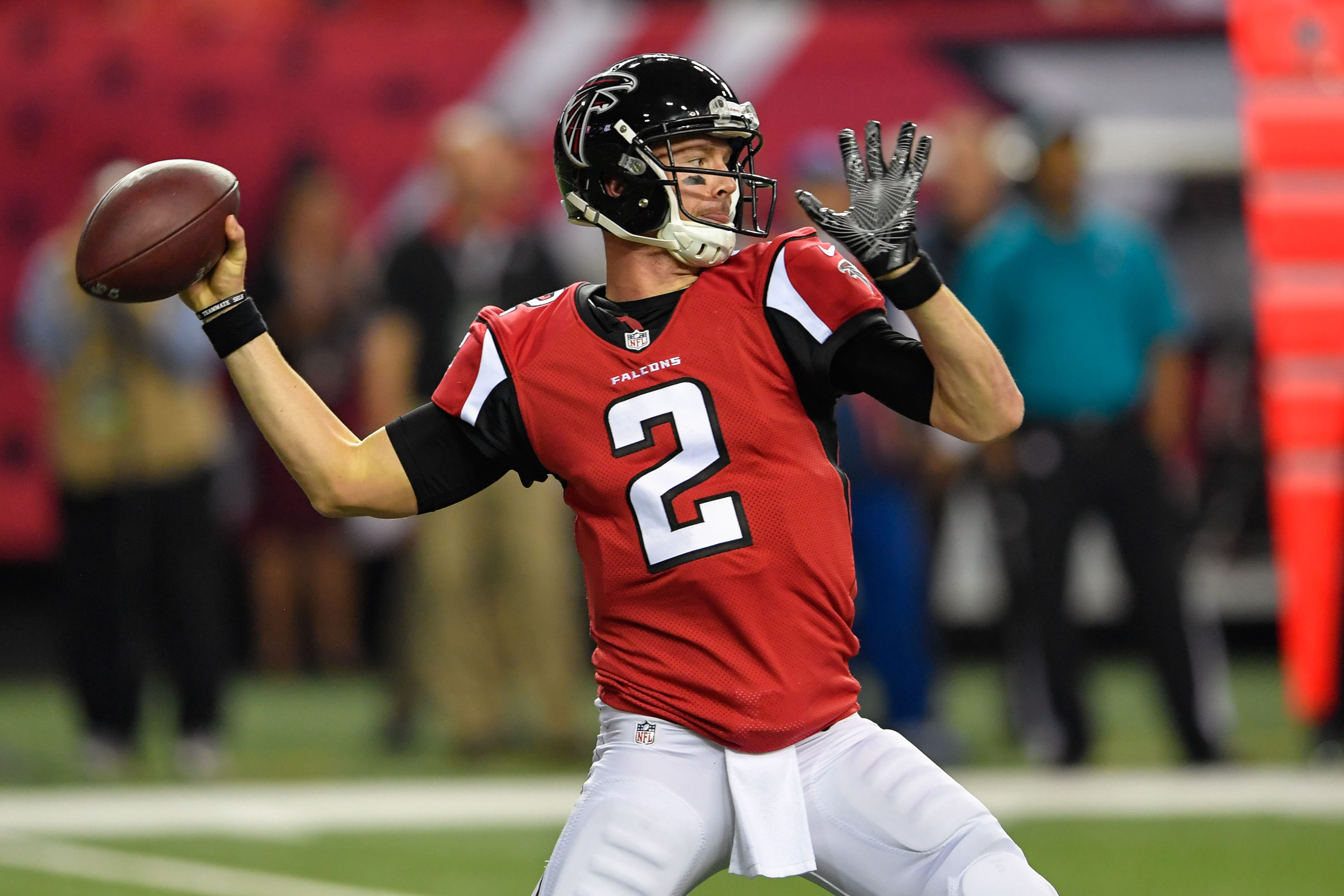 Quarterbacks 6-3
6. Joe Hamilton, Georgia Tech (1996-1999)
Joe Hamilton is one of the more forgotten stars in the ACC, due in large part to the lack of national attention that the current program garners. Make no mistake, Paul Johnson's triple option system is very effective, but, it is an ancient form of football limited to mainly service academics. That being said, Joe Hamilton was a standout for the Yellow Jackets during his time in Atlanta. While at Georgia Tech, Hamilton set ACC records for total offense, touchdowns passes, and total touchdowns. Hamilton racked up 10,640 total yards of offense during his career and finished second in the Heisman voting to Wisconsin's Ron Dayne as a senior.
5. Michael Vick, Virginia Tech (1999-2000)
Mike Vick is a college football legend, let alone an ACC legend. While his stats are certainly not as gaudy as some of the other quarterbacks on this list, there is no debating his raw talent. Vick is the most naturally talented individual on this list in my opinion. As a redshirt freshman, Vick lead the Hokies to the National Championship with a lethal combination of running and passing. His stellar season, in which he threw for 2,065 yards and 13 touchdowns and ran for 682 yards and nine touchdowns earned him an invite to New York for the Heisman Trophy ceremony. Vick finished third, which was tied for the highest any freshman had finished in the history of the voting with one Herschel Walker. Over his two seasons in Blacksburg, Michael Vick threw for 3,299 yards and 21 touchdowns, while also rushing for 1,299 yards and 17 touchdowns.
4. Jameis Winston, Florida State (2013-2014)
Jameis Winston took the college football world by storm as a true freshman. The Seminoles cruised to an undefeated regular season under Winston's leadership. That same season Winston won the Heisman Trophy, becoming only the second freshman to ever win the award. During his two seasons as a starter in Tallahassee, Jameis went a combined 26-1, while throwing for 7,964 yards and 65 touchdowns.
3. Matt Ryan, Boston College (2004-2007)
Matt Ryan's road to becoming the starter at Boston College was winding to say the least. The Eagles had what they thought was an able starter in Quinton Porter. It wasn't until Porter began to perform badly that Matt Ryan, then a redshirt sophomore, was given the reigns to the offense. During his four seasons at Boston College, Matt Ryan threw for 9,313 yards and 56 touchdowns. As a senior Ryan was named ACC offensive Player of the Year, ACC Player of the Year, Manning Award winner, and Johnny Unitas Golden Arm Award winner.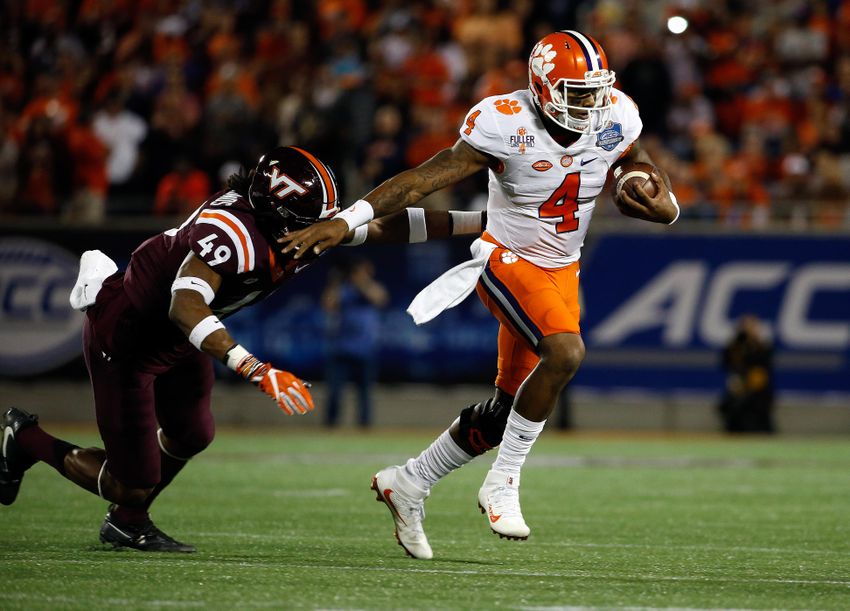 Quarterbacks 2-1
2. Deshaun Watson, Clemson (2014-2016)
Watson has been nothing but impressive in his three seasons at Clemson. Under Watson's leadership Clemson has gone 38-5 over the past three seasons, including two consecutive ACC Championships, two consecutive College Football Playoff appearances, two consecutive National Championship appearances and one National Title. Watson himself has finished second in the Heisman voting for consecutive seasons, won the Davey O'Brien Award in back-to-back seasons, and been named the ACC Player of the Year. There is not much that Watson hasn't accomplished including graduating in three short years, which is a feat for a regular college student.
1. Charlie Ward, Florida State (1989-1993)
Charlie Ward is one of the most accomplished athletes in the history of collegiate athletics. During his time at Florida State, Ward started at quarterback for the football team and was a starting guard on the Seminoles Basketball team. With Ward leading their squad, Florida State's basketball team made the NCAA tournament three consecutive seasons. In 1993, Charlie Ward lead the Seminoles football team to a National Championship; Ward won the Heisman trophy in the same season. Following his Heisman trophy winning season, Charlie Ward elected to play professional basketball, rather than go to the NFL. Charlie Ward was certainly a man of many talents.
This article originally appeared on