Ramsey, Aguayo discuss FSU's recent off-field issues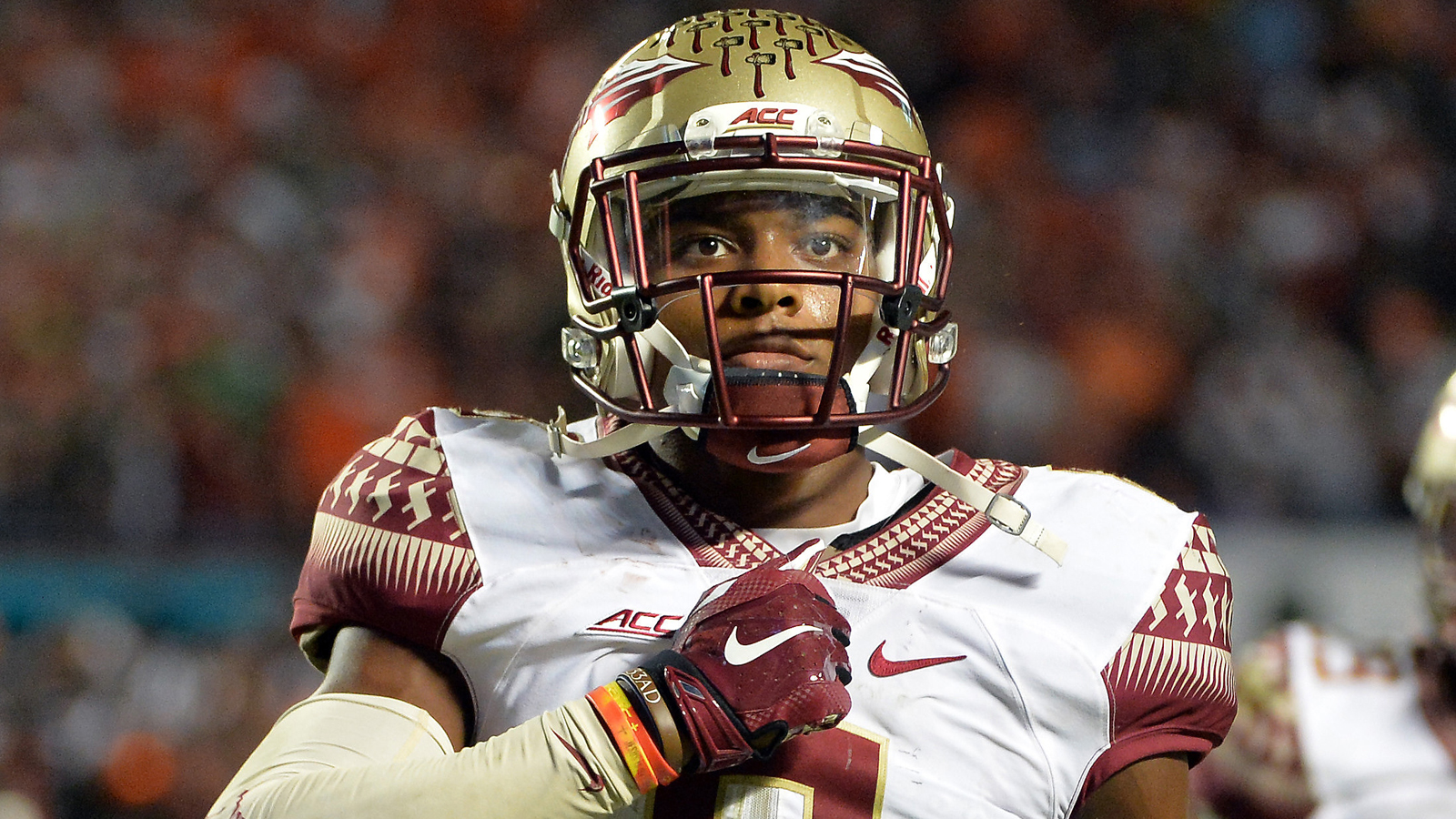 Florida State junior kicker Roberto Aguayo and junior defensive back Jalen Ramsey represented the Seminoles at the ACC Kickoff on Monday and were bombarded with questions about FSU's recent off-field incidents.
Those incidents include the dismissal of backup quarterback De'Andre Johnson, who was let go from the team after a video surfaced of him striking a women in a Tennessee bar, and the suspension of running back Dalvin Cook, who allegedly punched a women in the face.
Aguayo and Ramsey did their best to represent the program in a positive manner. Of the Johnson incident, Aguayo told the Sporting News, "It's unfortunate. Things like that shouldn't happen. Like any teammate; he's a brother. It's unfortunate that that happened to him, but every action has a consequence. Coach (Jimbo) Fisher and the coaching staff took care of it. Consequences were given out, and we're moving on."
Ramsey said he is still reserving judgement on Cook, and that a few bad apples shouldn't spoil the bunch.
"Dalvin's case is still going, so I can't comment on that right now," Ramsey told the Sporting News. "… Most people who know us know that 99 percent of our kids have good character and do the right things on and off the field. Right now, we've had one incident and it's magnified.
"… We don't roll our eyes at anything. We support our teammates through everything. There was a bad decision made, and there are consequences for any bad decisions."
(h/t Sporting News)