Oregon QB Jeff Lockie embraces offseason leadership role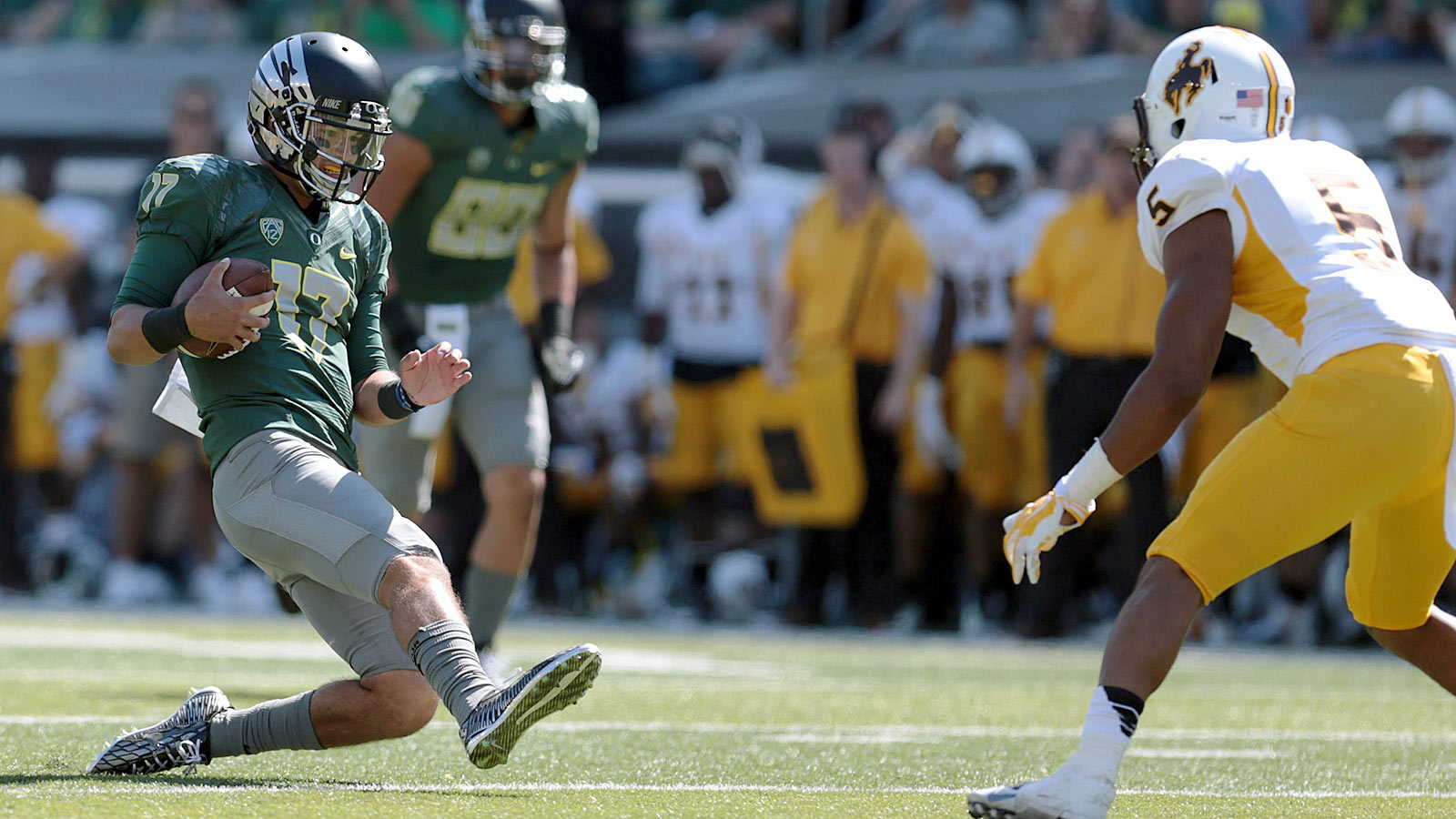 While the impending (finalized) arrival of graduate transfer Vernon Adams looms large over Oregon's QB race, Jeff Lockie has flown under the radar as he prepares to finally take over the Duck offense.
Lockie may not be the sexy choice at Oregon, but he may be the right one. As Austin Meek of The Register-Guard explains, Lockie is still the guy trying to show that he belongs.
"For three years at Oregon, Jeff Lockie has been a quarterback. By September, he hopes to be more than that," says Meeks. "Right now he's somewhere in the middle, a guy trying to prove he can be The Man."
Lockie currently occupies the spot as Oregon's starting quarterback. He filled that role beautifully in Oregon's spring game as he went 9-of-9 for 223 yards and three touchdowns. Until Lockie is told otherwise, he's the man in Eugene.
"You have to think about it that way," said Lockie from the Manning Passing Academy, according to Meek. "All quarterbacks that are here right now, every day you're here you've got a chance to lift, get some 7-on-7, get some routes and just get better.
As for the impending arrival of Adams, Lockie says its hard for him to worry about the transfer from Eastern Washington until he arrives on campus.
"It's kind of hard for us quarterbacks or us as a team to worry about someone who is not here. It's something that probably doesn't come up, ever," Lockie told Meeks. "We just get workouts done and don't worry about it."
As for his newfound leadership role on the team, Lockie says that it's not quite "his" team, but he accepts the responsibilities of being a leader.
"I'm the oldest guy in the quarterback room now, so it's my responsibility to be the leader," he said. "I wouldn't say it's anybody's team, but it's my job to lead the younger receivers and the running backs and the o-line and help out as much as I can. I am the older guy and I should know it better than them, so a leadership role definitely comes with the position."
(h/t The Register-Guard)
Photo Credit: Scott Olmos-USA TODAY Sports