QB coach talks up Jake Coker's progress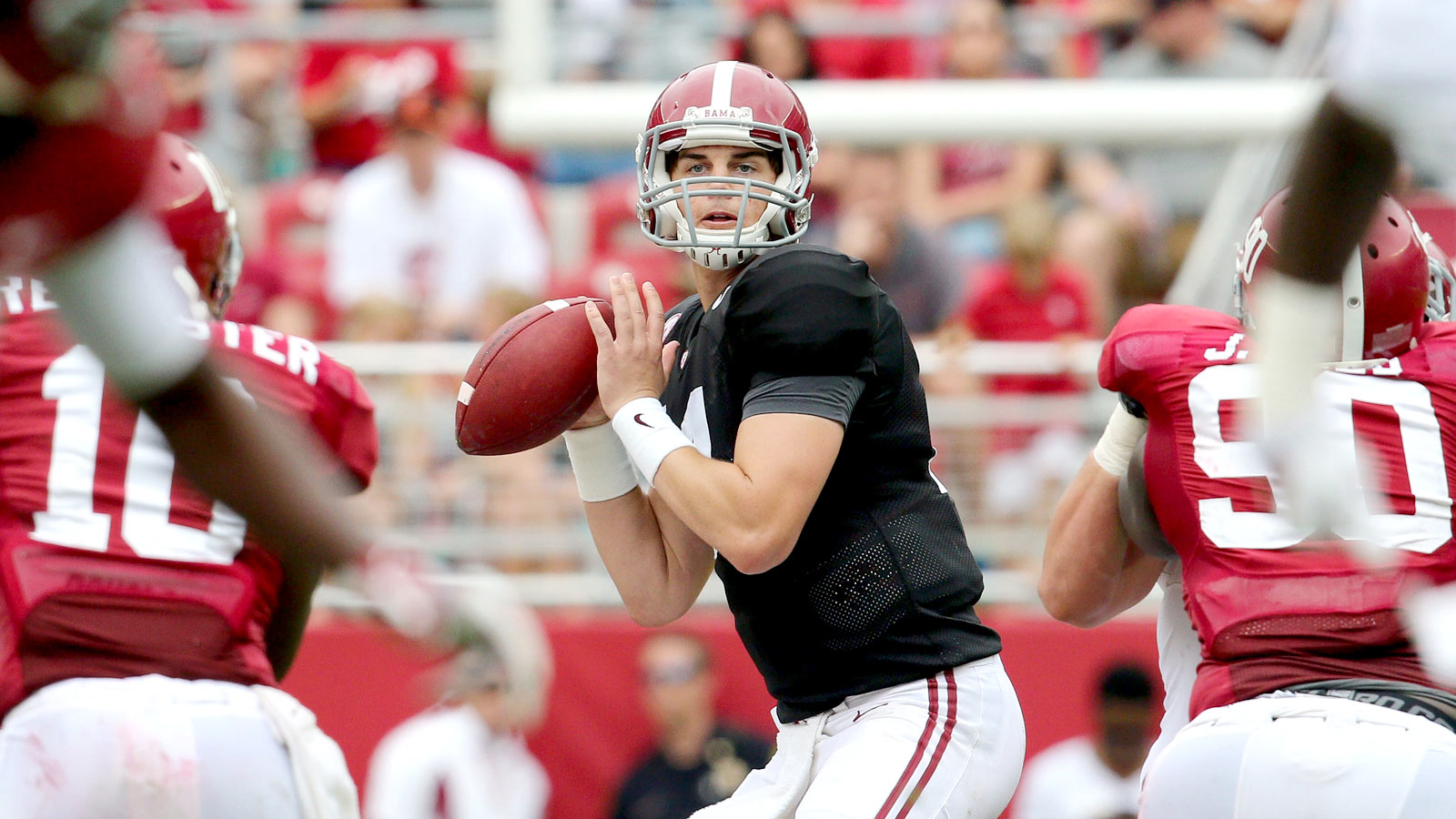 In anticipation for the upcoming season, senior quarterback Jake Coker has employed the services of QB Country founder and noted quarterback coach David Morris to help him make the necessary strides in order to win the Tide's starting quarterback role this season.
Morris has worked with several highly successful college quarterbacks in the past, including Eli Manning, AJ McCarron, Matt Barkley and Tim Tebow. Can Coker follow in their footsteps and lead the Tide to yet another successful season?
Morris certainly seemed to convey that recently, while speaking to AL.com.
"I really feel good about where he is," said Morris. "I'm really excited about the way he looks right now. He looks twitchy. It's not really a word, but that's how I would describe it. He's a great athlete. He's got his step back. I think his motion is a little quicker, and I think he's going to be in position to react fast and play fast."
"People don't realize that that doesn't happen overnight. That's a maturation process and an experience thing, and I really think he's in a position to hit his stride right now. I really believe that. I've had him for a long time and have always known his potential, and I'm really excited about where he is right now."
While maturation and the molding of a quarterback do indeed take time, Alabama coaches appear to be growing impatient with Coker's lack of progress to this point. The former FSU transfer is running out of time to impress, with the season less than two months away.
Morris believes Coker can be a consistent option for the Tide, if given the opportunity to lead the offense.
"You're always trying to be consistent," Morris said. "That's one of the challenges of this position is being steady and being consistent and being a high completion percentage guy, being a steady leader and being a balanced kid. All of that is really important at this position, and I think he is in a position now to be more consistent now than he was this time last year."
The QB coach also sees what so many others do when evaluating Coker, his ideal size and talent for the position.
"I just think the ability to have ball control and to have touch [is impressive] – he's a big-armed guy – so the ability to have touch and to take some miles per hour off the football and place it well," Morris said. "I think his accuracy looks better in general. I think his touch really looks good right now, whether it be a close-quarter throw or a deep ball. I think he has good ball command right now."
The question is, will Coker put it all together in time for it to make a difference? On Sept. 5, the Wisconsin Badgers will certainly challenge Alabama's quarterback and receivers to beat them. Will they be able to do it?
(h/t AL.com)