Prime-time Texas: Get ready for the bright lights in 2015, Longhorns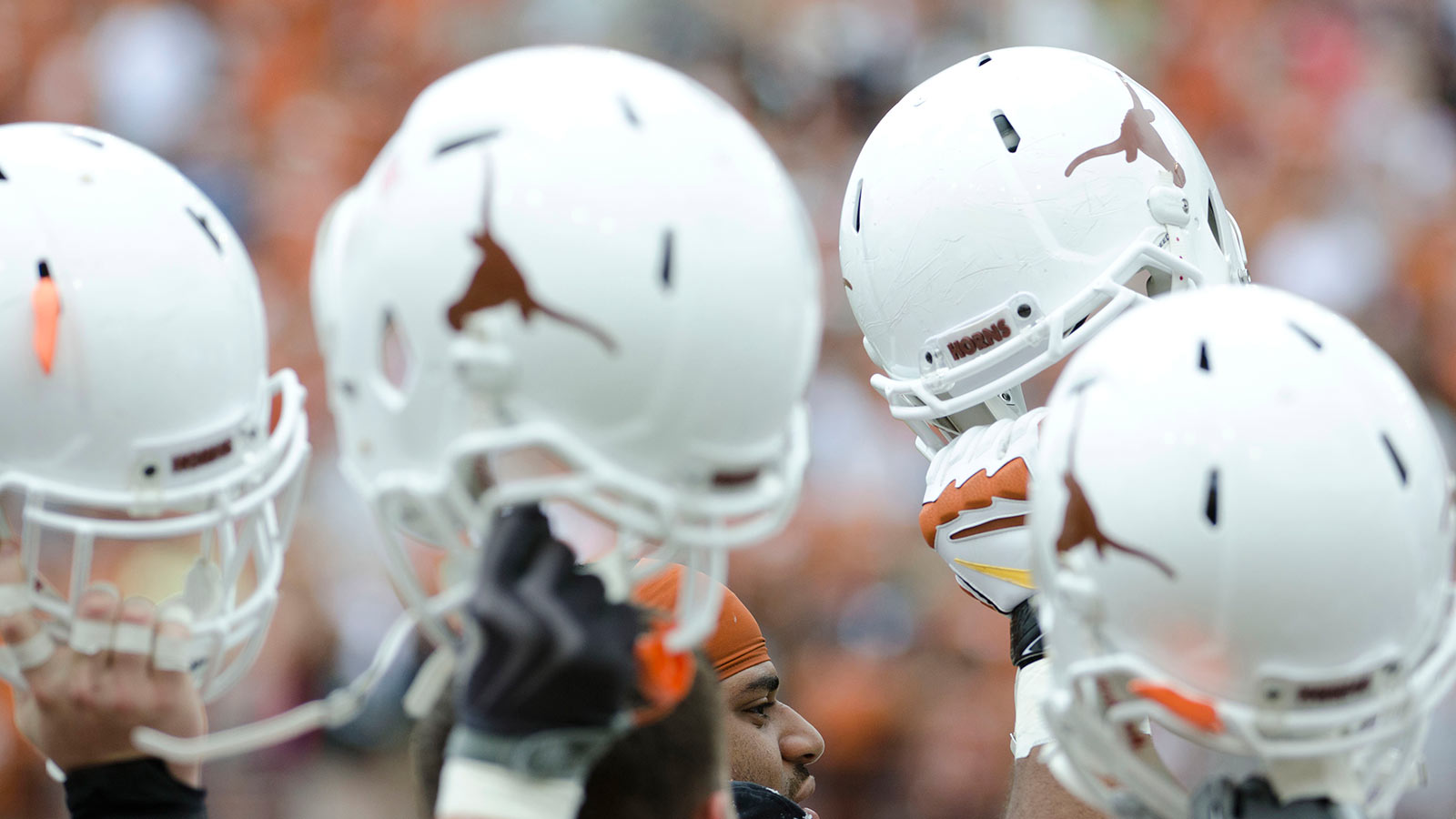 The bright lights are upon you, Longhorns.
Texas' 2015 schedule will feature at least four night games, including the first three non-conference games of the season, plus the Thanksgiving game in Austin against Texas Tech.
The Big 12 and its broadcasting partners released game times Monday for the first three weeks of the season plus special dates.
Texas' opener at Notre Dame was already set for 6:30 p.m. on Sept. 5 on NBC. Texas will stay under the lights the next two weeks with home games against Rice at 7 p.m. (Longhorn Network) on Sept. 12, and then against California at 6:30 p.m. on Sept. 19 on FOX.
FOX Sports 1 will televise Texas' annual Thanksgiving game, this time against the Texas Tech Red Raiders, at 6:30 p.m. on Nov. 26.
All remaining Big 12 package television selections will be announced on a 12-day or six-day basis throughout the season.
(h/t Big 12 Sports)
Photo Credit: Brendan Maloney-USA TODAY Sports