Preview: Iowa Football Looks to Pull Miracle at Kinnick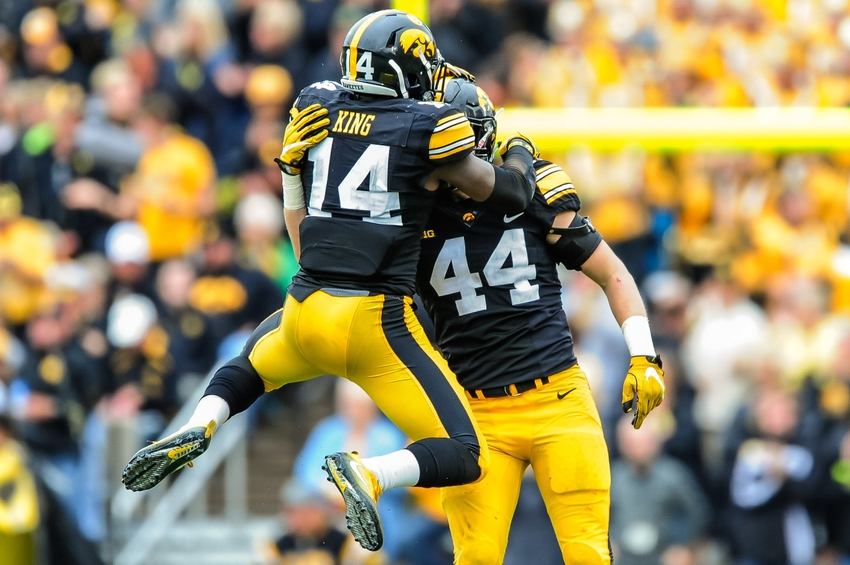 A preview of Iowa's game against Michigan on Saturday night
Great players step up in big games. Good teams play above expectations in big games. Both have to be true if Iowa football wants to pull off the upset against the third-ranked Michigan Wolverines at Kinnick Stadium on Saturday night.
Iowa and Michigan is ABC's primetime game of the week. The Hawkeyes and Wolverines will kick off at 7 p.m. in a game Michigan is favored by 22 points. Although, the fear that this is a trap game for Michigan is real.
The Wolverines only expected test before the Big Ten Championship Game is against Ohio State in the last week of the season. Jim Harbaugh has kept his team as focused as any in the nation this year, although overlooking Iowa at night in front of a raucous Kinnick Stadium crowd could lead to the end of Michigan's perfect season.
If Michigan is focused and plays as well as they have every week this season, Iowa could be in trouble, though. The Hawkeyes failed to rise to the occasion a week ago against Penn State, losing 41-14. If their defense struggles for a second straight week, the Hawkeyes could be looking at an even bigger loss.
Preview: Iowa Hawkeyes Open Season Against Kennesaw State
That being said, Iowa's defense has kept them in games all season. They held Wisconsin to 17 points, and Rutgers and Minnesota each only managed seven points. None own the third-ranked offense in the nation like Michigan, but it's telling of how much Iowa relies on their defense every week.
Even if the defense contains Michigan's high-powered offense led by Wilton Speight and De'Veon Smith, the Hawkeyes need to put up points. Their offense has been unable to gain any rhythm since losing Matt VandeBerg, and that resulted in just seven points against Penn State's starters.
Michigan owns the top scoring defense in the nation, meaning Iowa will need big plays, to convert on third down and consistently move the ball down the field.
Their offensive line has struggled this season and isn't 100 percent, but they will need to play their best game of the season. Giving C.J. Beathard time in the pocket will be key, as well as giving LeShun Daniels Jr and Akrum Wadley at least a little running room. The line won't control the game, but Daniels and Wadley both have big play ability if given room.
When it comes down to it, many viewed Michigan as Iowa's toughest opponent of 2016 since before the season started. It remains true, expect Iowa isn't the top-25 team everyone expected.
Their offense hasn't been sharp since week two, besides scoring 49 points against Purdue, and their defense is coming off their worst game of the season. If Iowa's defense doesn't have a drastic transformation from last week, this game could be over in the first half.
I want to believe that Iowa will keep it somewhat close in front of their home crowd, but the way the Hawkeyes have played as of late, paired with Michigan's talent, it's hard to imagine Iowa staying in the game for much more than a quarter. Speight doesn't throw interceptions, just three on the year, and turnovers is Iowa's only hope of controlling the clock and beating the Wolverines.
This article originally appeared on