Preseason All-Big 12 team another indicator of Texas' talent shortage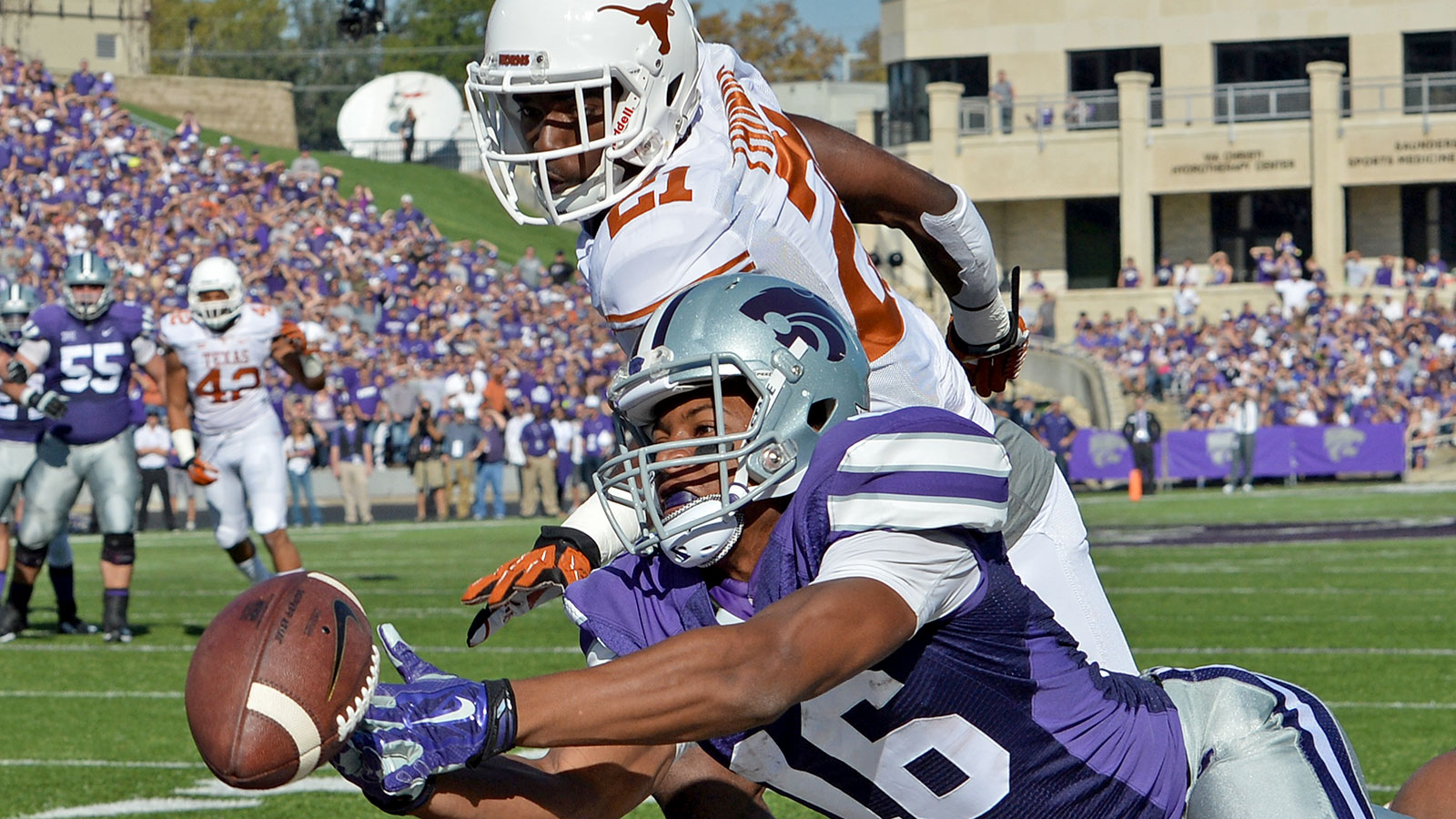 What you are about to read is not a misprint: Cornerback Duke Thomas is the only Texas player to make the Preseason All-Big 12 team.
Such a statement would be laughable in most years, but when the conference released the annual picks Wednesday, the truth of where the Longhorns' roster stands in terms of talent compared to the rest of the Big 12 was hammered home yet again.
One player. A senior cornerback. And truth be told, it's not as if Thomas is looked upon as a bona fide star.
One player. Only Kansas and Iowa State, the current doormats of the Big 12, failed to produce even one player on the Preaseason All-Big 12 team. Hardly the company Texas is accustomed to keeping.
Baylor, the one-time Big 12 doormat turned back-to-back league champs, placed a league-leading seven players on the list, including defensive player of the year pick defensive end Shawn Oakman. TCU, which owns a Big 12 co-championship after just three seasons in the conference, placed five players on the list — including preasason offensive player of the year pick quarterback Trevone Boykin — matching Oklahoma. Oklahoma State, Texas Tech, West Virginia and Kansas State all put three players on the team.
As for Texas' Thomas, he'll be expected to lead a young, but intriguing defensive backfield, as well as an entire defensive unit that must replace big-time performers on the line and at linebacker. Thomas started 10 games last season, recording three interceptions and 10 pass breakups.
If the Longhorns are going to match their hard-nosed 2014 defense, they're going to need others to play like all-Big 12 talent. At the top of that list is junior defensive tackle Hassan Ridgeway, who has a legitimate argument as a preseason snub.
True freshman linebacker Malik Jefferson, the jewel of coach Charlie Strong's 2015 recruiting class, could make a run at the league's defensive newcomer of the year award.
Certainly Texas will not be happy with its record if at the end of the season only one player graces the actual All-Big 12 team.
Photo Credit: Peter G. Aiken/Getty Images