Predicting which Fighting Irish stars could shine bright in 2015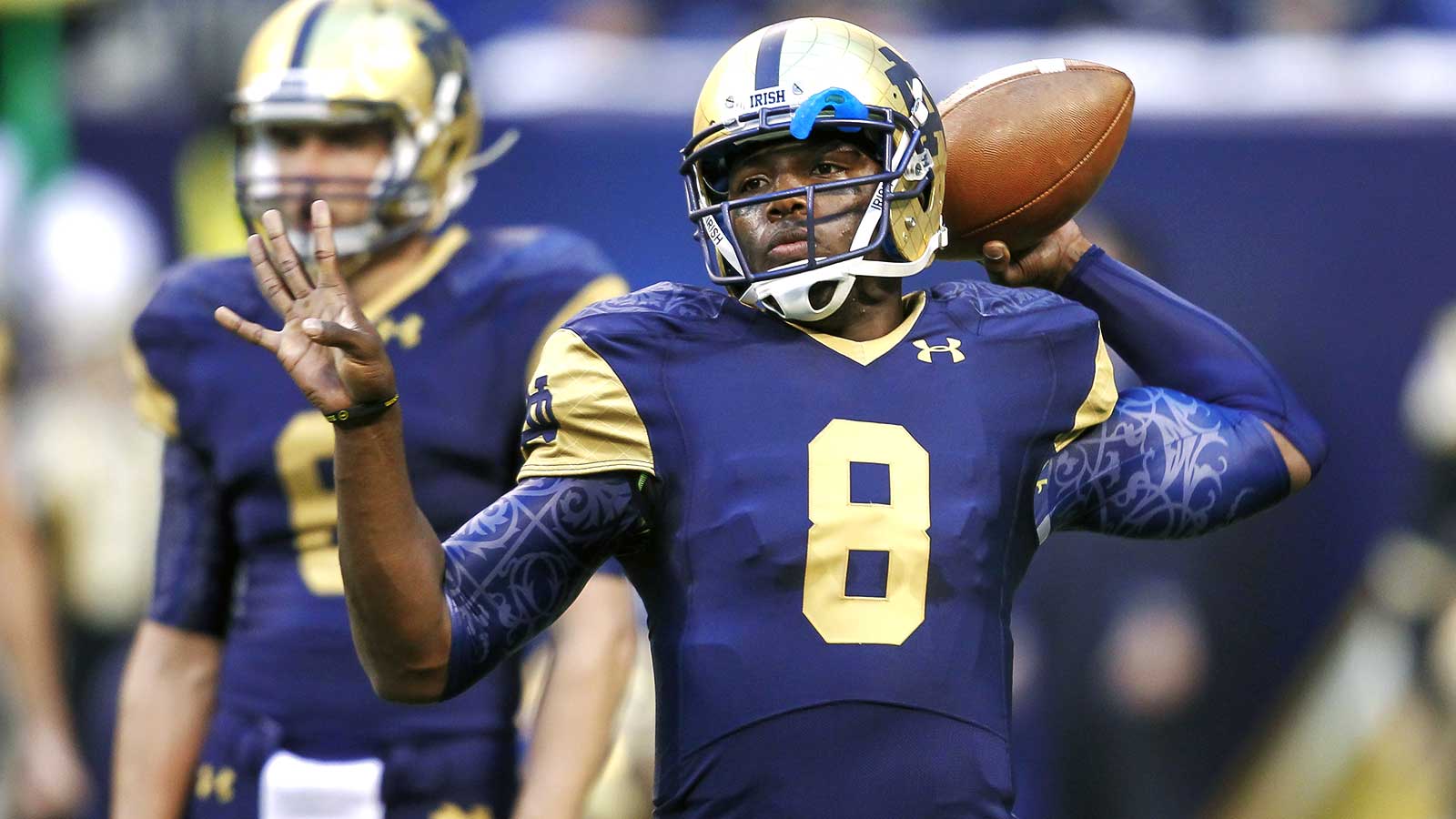 Everybody knows all about a certain quarterback who has recently left Notre Dame, but the departure of Everett Golson has not left the Fighting Irish without playmakers on its 2015 roster.
Bleacher Report recently highlighted a few Notre Dame players that have potential for a breakout season, citing QB Malik Zaire, safety Max Redfield and running back/slot receiver C.J. Prosise as players that could make some noise this year.
Zaire, a six-foot, 222-pound rising junior, stands to gain the most from the departure of Golson. Zaire figures to inherit the starting quarterback position, being that he played in seven of the Irish's 13 games last year and completed 21 of 35 pass attempts for 266 yards and a TD. Zaire also rushed 33 times for 187 yards and two touchdowns,
Zaire was also named the Music City Bowl MVP after Notre Dame topped LSU 31-28.
Redfield is a 6-1, 198-pound strong safety who started 11 of Notre Dame's 13 games last season and 68 total tackles.
At 6-0, 228 pounds, Prosise is a bit of a do-it-all player who caught 29 passes for 516 yards and two scores in 2014, while rushing 10 times for 126 yards and a touchdown.
(h/t Bleacher Report)