Predicting where Louisville football will be ranked in the AP Poll after week 7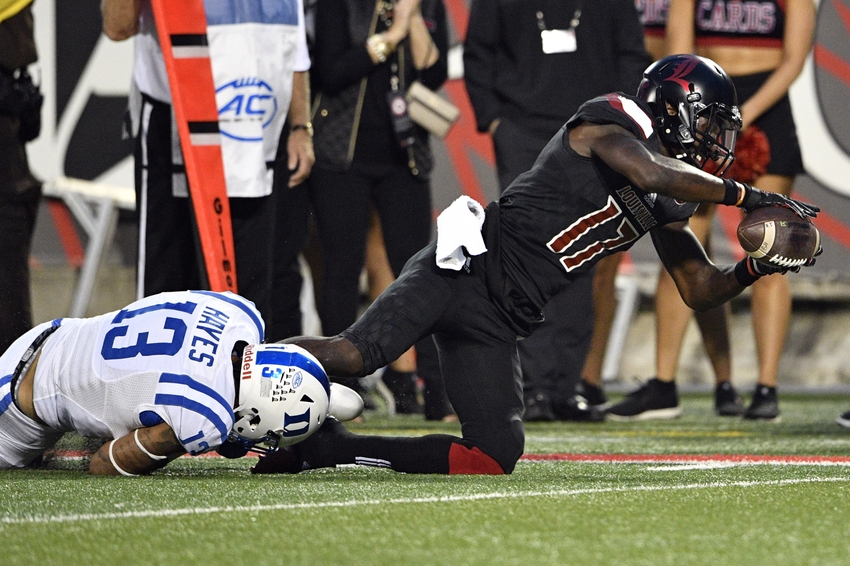 The Associated Press' poll will come out later today, therefore we take a look at where the Louisville football team could be placed in this week's top ten.
It sure was a crazy weekend of college football. I'm not sure that I have seen that many "almost up-sets" in the top ten yet this season. However, most of the top ten won their week seven match-ups this weekend anyways, including the Louisville football team.
The Cardinals played okay against Duke on Friday night, but the key point is that they got the win. We saw many other teams this weekend who struggled to pull out victories. Again, the most important thing for the playoff committee to see from the top ten teams is that they will win even when they don't play great.
There were multiple teams who pulled out close victories on Saturday. So we will give you a look below at the current top ten going into week 7:
Alabama (6-0)
Ohio State (5-0)
Clemson (6-0)
Michigan (6-0)
Washington (6-0)
Texas A&M (6-0)
Louisville (4-1)
Wisconsin (4-1)
Tennessee (5-1)
Nebraska (5-0)
I'm thinking there will be some shakeups coming after the poll is released. The prediction is on the following slide.
Predicting the AP Poll for week eight of the college football season:
Alabama (7-0): Beat Tennessee 49-10
Ohio State (6-0): Beat Wisconsin 30-23
Clemson (7-0): Beat NC State 24-17
Michigan (6-0): Bye Week
Washington (6-0): Bye Week
Texas A&M (6-0): Bye Week
Louisville (5-1) : Beat Duke 24-14
Nebraska (6-0): Beat Indiana 27-22
Wisconsin (4-2): Lost to Ohio State 30-23
Baylor (6-0): Beat Kansas 49-7
I honestly don't think that the top then will change very much this week other than the last three teams. Clemson and Ohio State barely pulled off close wins on Saturday, but, at the end of the day, they got the job done and were able to win.
Yes, I still have Wisconsin in there inside the top ten and Tennessee has moved out of the picture. The Badgers have lost two, very close games to OSU and Michigan, therefore they are deserving of still being inside the top ten for now.
This article originally appeared on