Position profile: How to play corner like All-American Justin Gilbert
Social media has changed sports in so many ways, from freeing the flow of information to altering how fans engage their teams to enhancing the game day experience to many others, all of which contribute to a profound ability to bring outsiders in.
The various tools have had a bulldozing effect on some barriers between those who operate within the sports world (players, coaches, etc) and those who keep it afloat (consumers).
I think video – be it taped YouTube hits or live streams – will eventually have a similar impact.
Yes, teams do utilize video now, but not to the scale of, say, Twitter. Maybe some feel it's too intrusive. Maybe it's too time consuming. Maybe too few possess the necessary skills to produce quality content on the platform.
But there's a massive opportunity for coaches and programs that want to embrace it. Oklahoma State is one such program doing something creative with its YouTube film room sessions (others do something similar).
Wide receivers coach Kasey Dunn recently examined what made Justin Blackmon so good for the Cowboys. Head coach Mike Gundy discussed why Brandon Weeden was an effective quarterback and also went to the white board to diagram plays for fans. All of this helps fans feel invested in the program, makes everyone a little more intelligent about football and gives coaches (particularly assistants) a chance to showcase themselves on screen.
Oklahoma State's latest episode was released today, and it's cornerbacks coach Van Malone explaining how Oklahoma State plays press coverage, using All-American and projected first-round pick Justin Gilbert as an example. This is one thing that will make you a bit smarter today.
Here's Gilbert against West Virginia last September lining up in press coverage at the bottom of the screen.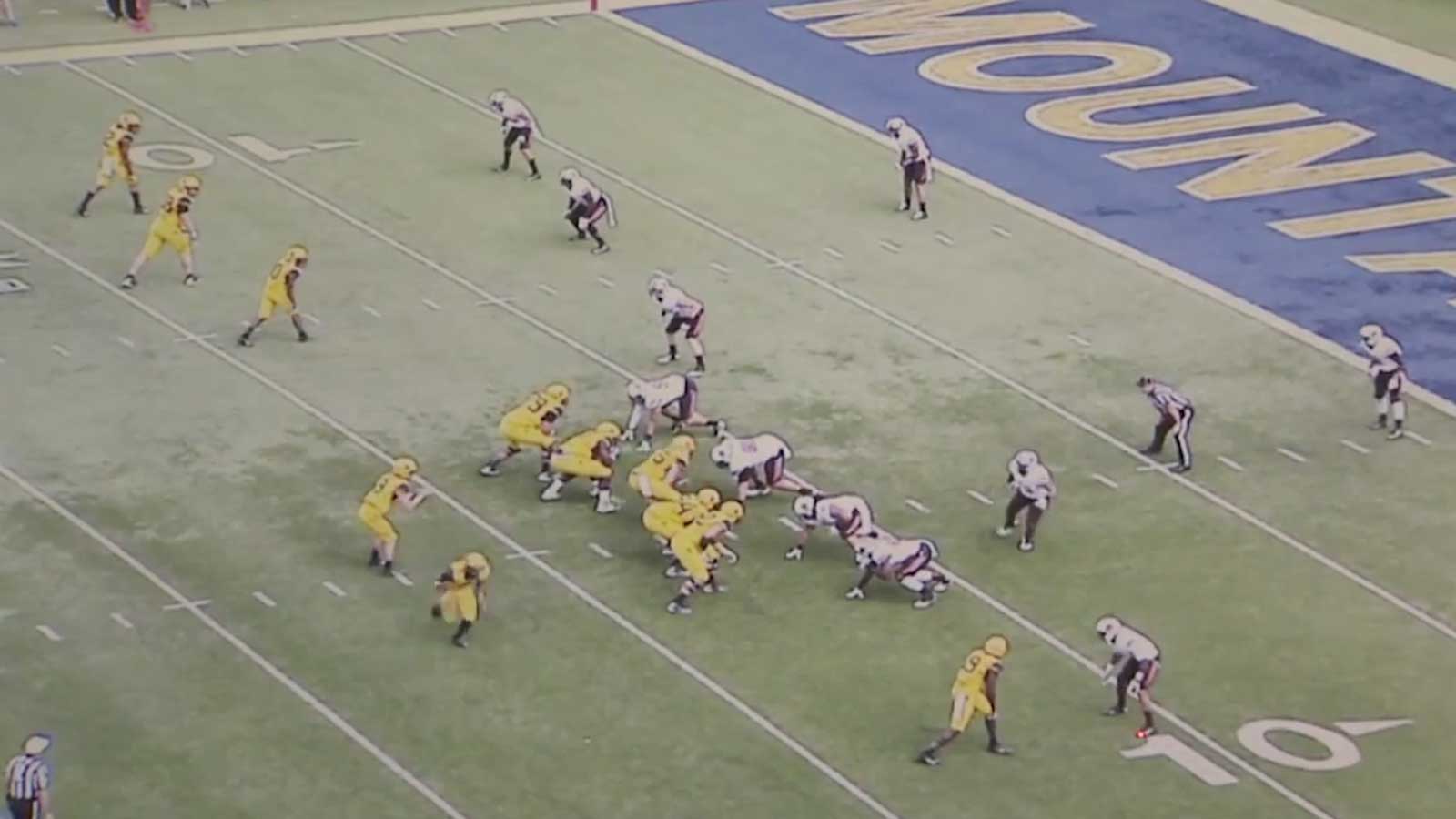 "One of the things we like to do when we play press is we're going to cut the receiver off," Malone says in the video. "Once we recognize that receiver is running a vertical route, we're going to cut that vertical line."
Here's Gilbert doing just that (white jersey in bottom right corner).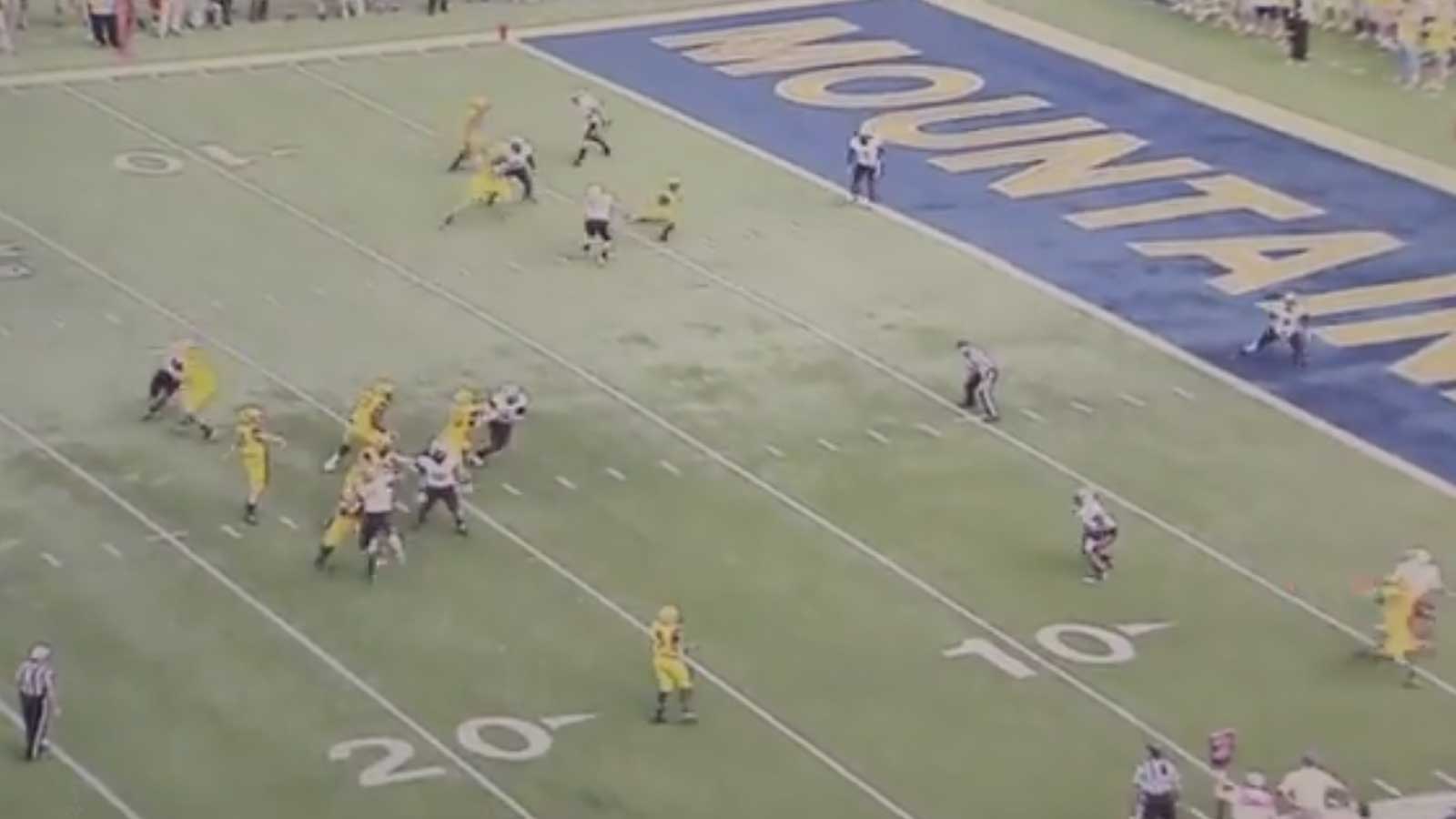 After Gilbert cuts the vertical line, as Malone notes, he gets his head around to find the football.
This gives him an opportunity to make a play on the ball in the air. So taking the proper angle to cut off the receiver's vertical route is the first step to playing sound press coverage.
The next image is from the Bedlam game against Oklahoma.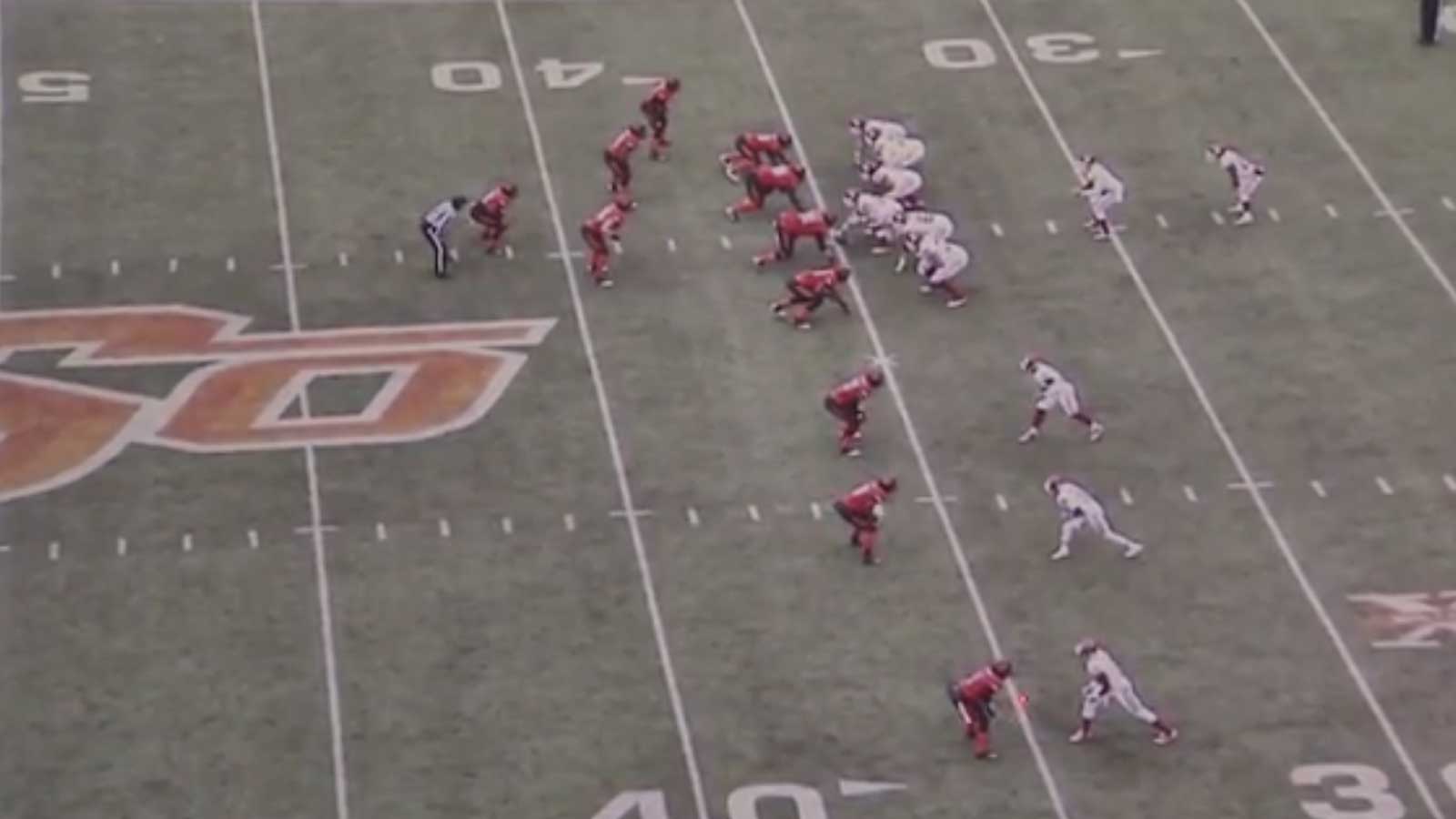 You can see the DB squeezing the line of scrimmage at the bottom of the screen. The receiver then gives an outside break and tries to beat the DB for a deep ball down the sideline.
Let's pick it up about 25 yards down field.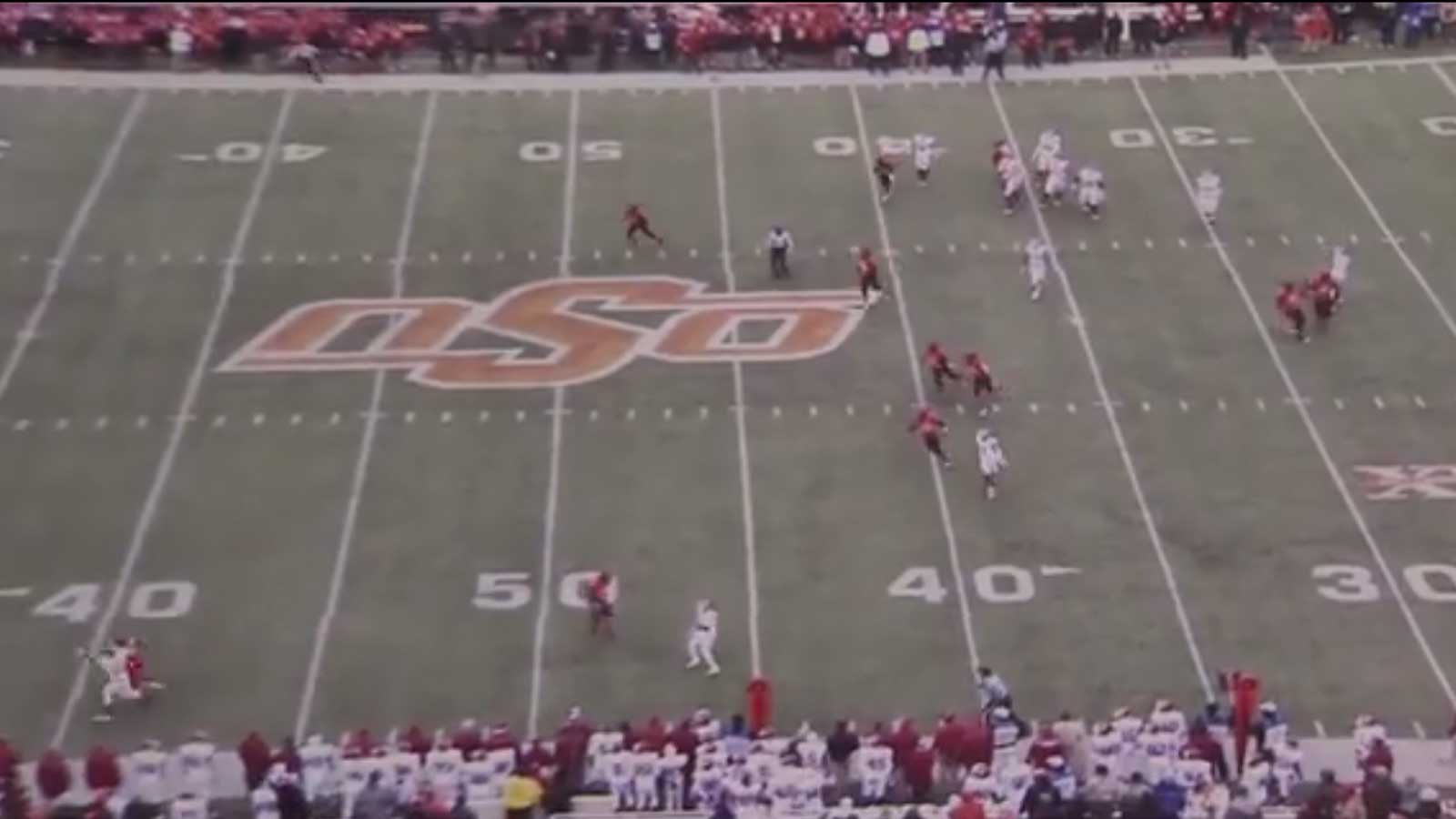 Malone: "This is a good one, because at the end of the route the cornerback 'collisions' the receiver, because he is at this point attempting to cut the vertical line.
"He knocks the receiver off his path, and now he has his head around and an opportunity to make a play on the ball."
Here's the end of that same play from a different angle, where we can get a better view of the positioning Malone is talking about. The DB has made contact with the receiver, knocked him off his vertical path and is now prepared to make a play (an interception in this case).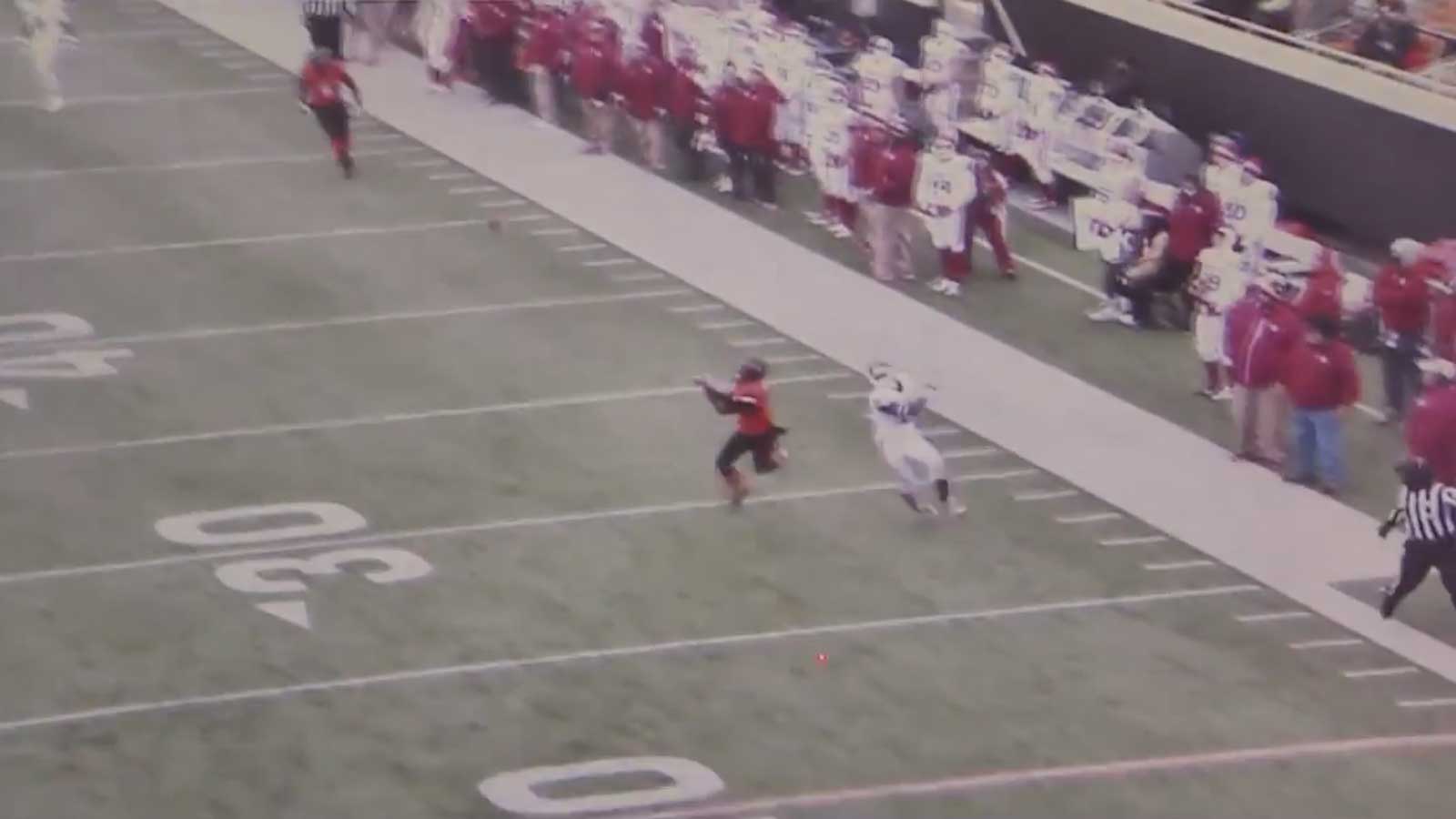 Of course, as Malone notes, the receiver won't always go vertical when a DB is in press coverage.
"So we have to recognize the receiver is not going vertical and now slow our feet and be able to come back underneath and make a play on the throw," Malone says.
Gilbert demonstrates this against Texas (white jersey at bottom of the screen — around 24-yard line — breaking up a pass).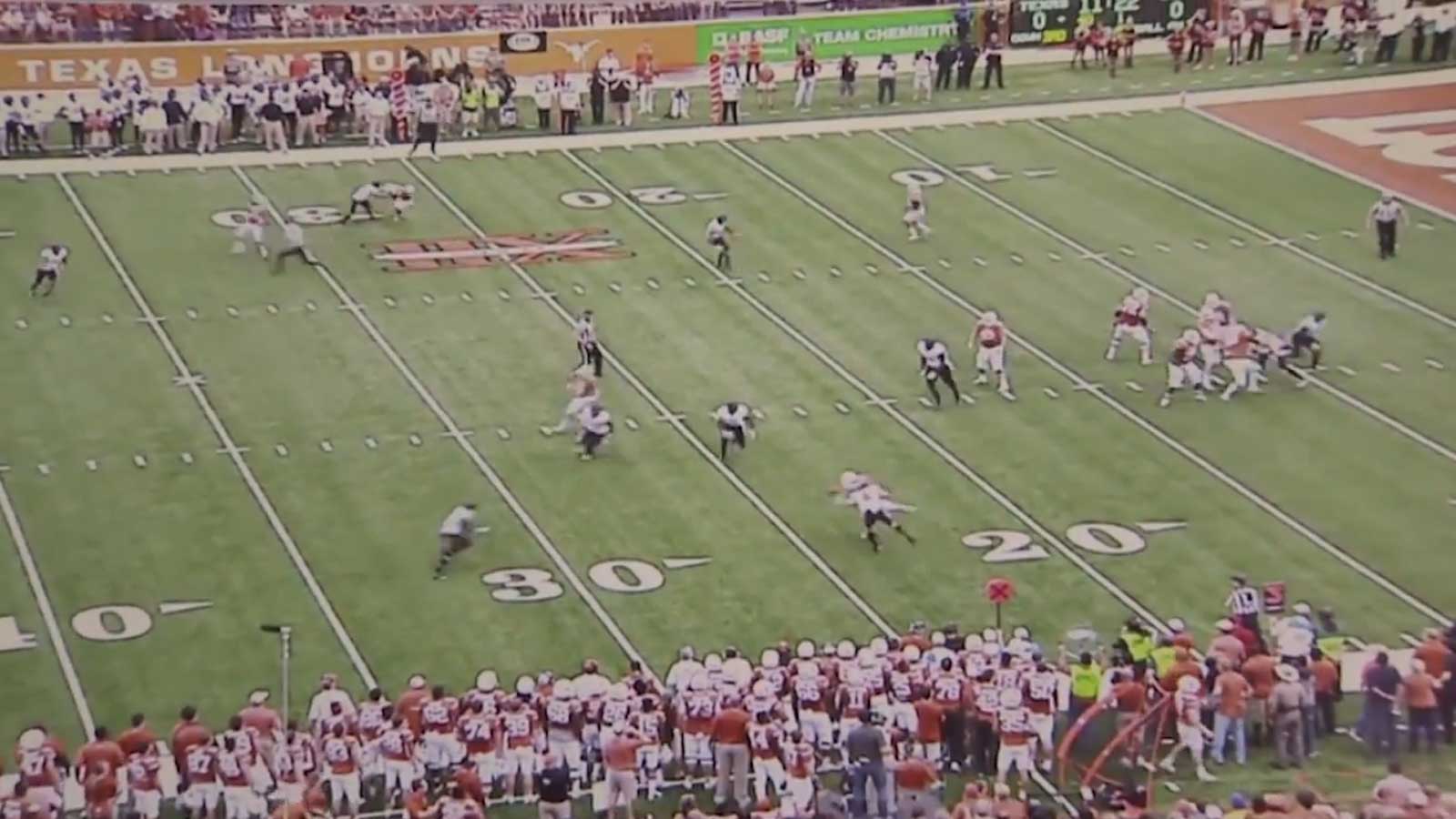 Malone: "Justin does a good job of getting his hands on the receiver, making a play on the ball in the air. If he were not able to get this ball out, what we train him to do is, with his back arm, tackle the receiver. Use his long arm (lead arm, in this case the left) to get the ball out, use his back arm to be able to make a tackle."
So Oklahoma State's simple keys for playing quality press coverage: cut off the vertical line, make contact with the receiver and get your head around to make a play on the ball in the air. If the receiver breaks off his route to the inside, control your feet so you can adjust and get in position to either break up a pass underneath or at least make a tackle after a short gain.
I'd say that worked out pretty well for Gilbert. Here's the embedded video of Malone breaking all of this down.
)
More on the Pokes: Three questions and a player to watch this spring, from FOX Sports Southwest's David Ubben.
Teddy Mitrosilis writes and edits college football for FOXSports.com. Follow him on Twitter and email him at tmitrosilis@gmail.com.