Podcast: The Redshirt Ep. 1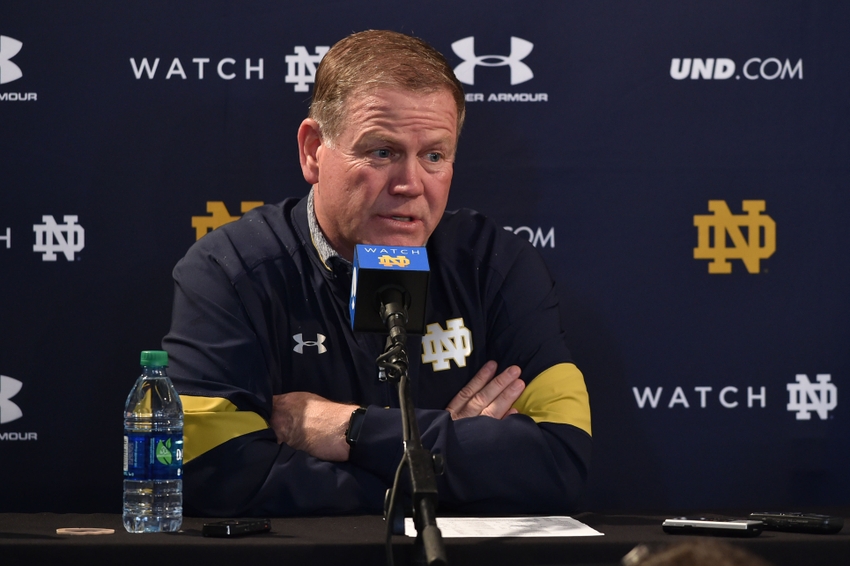 Slap the Sign is proud to introduce their new podcast, "The Redshirt."
"The Redshirt" is your new favorite college sports podcast. Hosted by Noah Strackbein, Conor Duffy, and Brandan Verrastro, The Redshirt crew debates the latest news in college football and basketball. Each Thursday, the guys talk the biggest news in the NCAA, and debate their opinion on everything and anything college sports.
"The Redshirt" will be posted each Thursday morning on Slap the Sign, and can be found on Spreaker. Make sure to follow @NoahStrack on Twitter for all the latest The Redshirt updates and news, and to give your opinion on the guys' discussions.
In the inaugural episode, Noah, Brandan and Conor discuss the latest College Football Playoff rankings, and how Penn State is getting jipped each week. Who Oregon will hire as their next head coach. If Notre Dame will fire Brian Kelly and why, and where former Fighting Irish quarterback, Malik Zaire will play in 2017.
Stay tuned next week for Episode 2 of "The Redshirt."
This article originally appeared on