Playoff primer: What's new this season, and when to watch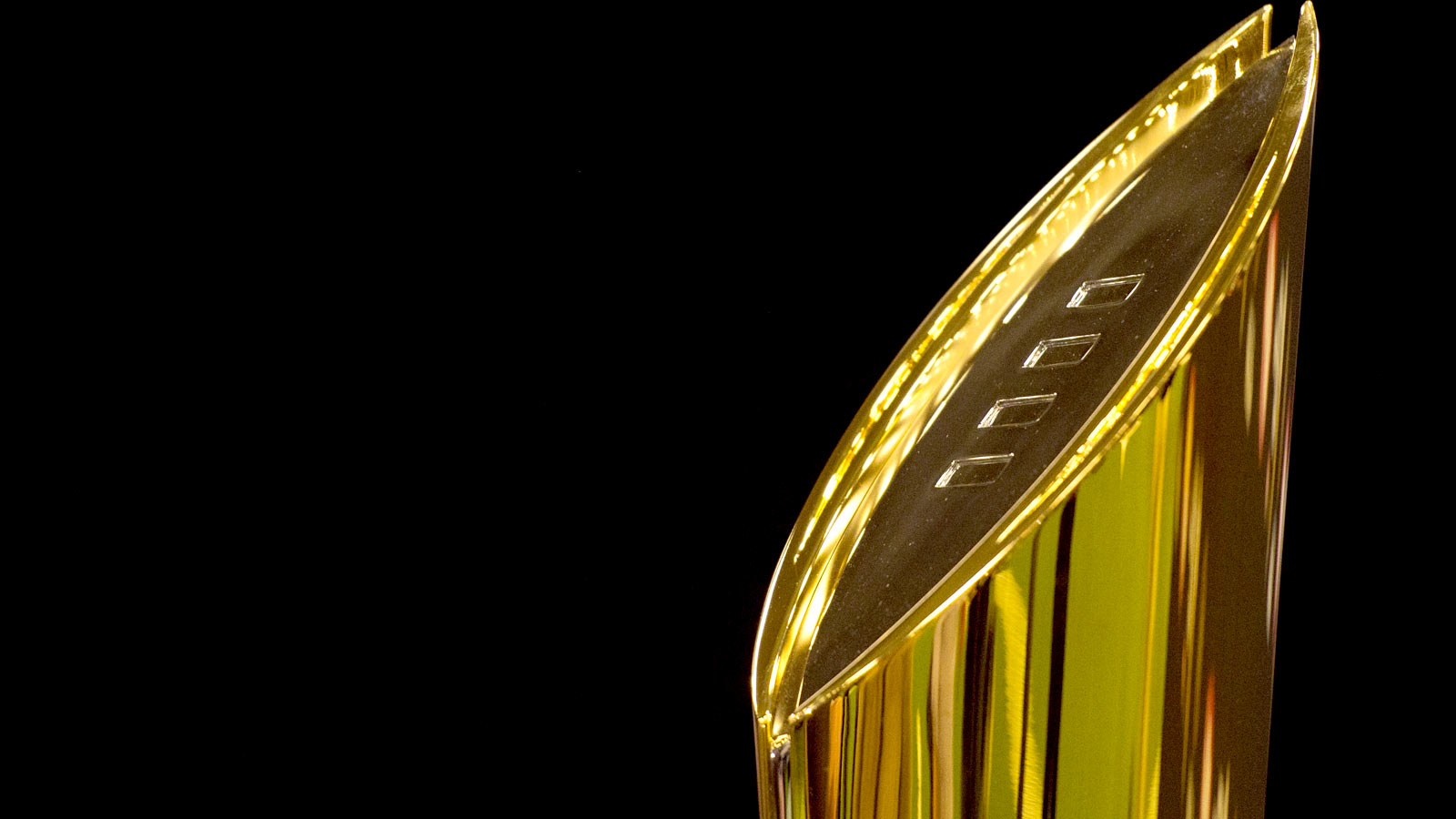 Last year at this time I devoted a whole lot of words to explaining the then-brand new College Football Playoff.
One year and one Ohio State national championship later, I assume most college football fans know the drill by now, but there are a few notable changes for 2015-16 about which you may have questions.
Here, I do my best to provide some answers.
Q: Where and when are this year's playoff games?
A: This year's semifinals rotate to the Orange and Cotton Bowls and will be played Dec. 31 at 4 and 8 p.m. ET. Organizers will decide which game gets which time slot when the teams are determined.
The championship game again takes place on a Monday night, Jan. 11, in Glendale, Ariz.
Q: Wait … did you just say the semifinals are on New Year's Eve?
A: Yep. Under the 12-year contract that began last season, the semis will take place on Dec. 31 instead of Jan. 1 two out of every three years.
Q: Why??
A: Well, back in the summer of 2012, while details of the playoff were still being negotiated, the Big Ten and Pac-12 made a separate deal with ESPN assuring the Rose Bowl its traditional 5 p.m. New Year's Day time slot. Not to be outdone, the Big 12 and SEC locked down the Jan. 1 primetime window for a new matchup they wound up selling to the Sugar Bowl. So playoff organizers — which included the commissioners of those same conferences — had to work around those existing deals when ESPN won the playoff rights.
Q: Isn't that going to be a ratings disaster?
With the first game kicking off in the middle of the day on a Thursday, ESPN is fully anticipating a drop-off from last year's astounding 28 million viewers for both the Sugar and Rose Bowls. Its execs even proposed after last year's games that the CFP move this year's semis to Jan. 2 — which happens to fall on a Saturday. They declined, preferring instead to begin acclimating fans now to Dec. 31.
Organizers are counting on the event becoming so popular in coming years that Americans will essentially reinvent New Year's Eve into a Super Bowl Sunday-esque holiday. And they're probably right. Sports fans find a way to watch Thursday afternoon NCAA tournament games and World Cup soccer matches played at all hours. College football is far more popular than both.
This first year, however, could be clunky.
Q: So what happens to the other "New Year's Six" games?
The Peach Bowl will kick off at noon ET on Dec. 31 and lead in to the two semifinal games. The Fiesta Bowl is first up on New Year's Day at 1 p.m., followed by the Rose and Sugar bowls.
Q: Does the Rose Bowl go back to its usual Big Ten-Pac-12 matchup?
Yes. Even if both conferences' champs make the playoff, the league's next highest-ranked teams will automatically go to Pasadena. Ditto the Sugar Bowl with the SEC and Big 12. And since the ACC's contract bowl, the Orange, is a semifinal site this year, its champ is guaranteed one of the open spots in the Peach or Fiesta if it doesn't finish in the Top 4.
Q: Will the highest Group of 5 champ go to the Fiesta Bowl again?
A: Not necessarily. The Fiesta and Peach are the two bowls with open spots this year, and the committee is supposed to avoid repeat trips by the same team. So if Boise State lands that berth again, it may go to the Peach instead. Others would likely go to whichever game is closer to its campus.
Q: Is the committee still going to put out those silly weekly rankings?
A: Yes, though there will be one less edition because this season is one week shorter (14 instead of 15 weeks). The first one will be Tuesday night, Nov. 3, then every Tuesday from there until the pairings announcement on Sunday, Dec. 6.
Q: What's the point? As TCU learned, only the last one matters.
A: The point is, those Tuesday night shows drew more than a million viewers nearly every week. So they're coming back.
Q: Is Jeff Long still the chairman?
A: Yes, the Arkansas AD will once again sit in the hot seat and answer questions every week. But there will be a couple of other new faces in the committee's meeting room. Archie Manning (who officially stepped down this spring after missing all of last season) and Oliver Luck (who took a job with the NCAA) are gone. The CFP appointed former Vanderbilt coach Bobby Johnson and Texas Tech AD Kirby Hocutt, respectively, to take their places.
Q: Is the Big 12 still at a disadvantage with 10 teams?
A: Maybe, but it's hard to say after just one season whether the lack of a conference championship game truly hurt the conference or whether it merely fell victim to a perfect storm of other factors. Lost in the 2014 Baylor/TCU hubbub is just how rare it was that the ACC, Big Ten, Big 12, Pac-12 and SEC champs all finished with zero or one losses. That hadn't happened since 1997 — the last year before the BCS began.
Chances are, a one-loss Big 12 champ in 2015 would be just fine. Just as there's a decent chance that not just one, but two power champs get left out this year.
(Fast forward to December. …)
Q: How soon can they expand this thing to eight?
A: Officially, the four-team arrangement is set in stone through 2026. Unofficially, check back halfway through the 12-year deal.